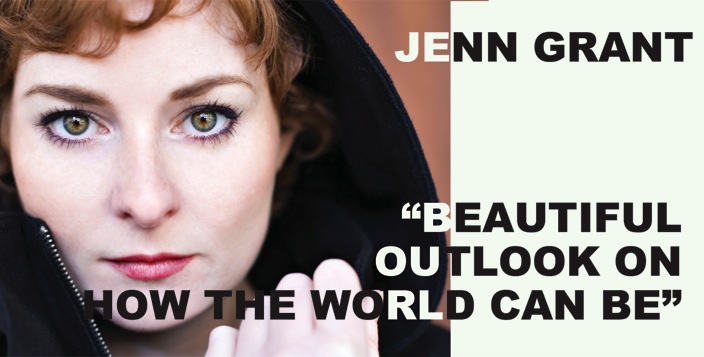 Recently, we caught-up with Jenn Grant, whose world is suddenly bustling with the release of her album Echoes released earlier this month on Six Shooter Records. The Halifax, Nova Scotia - based singer / songwriter is riding a comet of well-deserved buzz which has landed her a showcase spot during Grammy Week in Los Angeles. Often departing from the whimsical and dreamy sound of her debut release, Orchestra for the Moon, Jenn's new release highlights her growing confidence as a songwriter. Moreover, the analog recording and mixing of the album provides her with the perfect platform to explore the natural brilliance and warmth of her voice and renders the songs all the more intimate and immediate. With her stellar sophomore effort, Jenn is ready to reach a broader audience, ensuring that she will no longer be one of Halifax's best-kept secrets.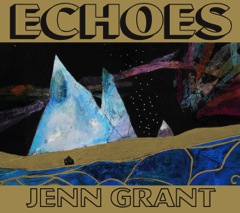 Could you tell us a bit how you approached making the new album Echoes?
When we were ready to record, the band and I met at an analog studio at a farm in Ontario. They learned the songs in the studio, and we recorded them live just after we came up with what felt right, so that the magical feeling of making music would remain.

The recording and mixing of Echoes was all done on analogue, lending the recording a particular depth and warmth. Was this part of the overall view of the new album?
Yes, the analog process was an important part of the making of Echoes. I really wanted it to feel less treated and more organic than any recording experience I'd had to date.

You grew up on Prince Edward Island (eastern Canada) and later moved to Halifax, Nova Scotia. How do these places shape your songwriting / music?
Always having lived close to the ocean, I have a very beautiful outlook on how the world can be. I crave open spaces and skies, and when I write, these are the kind of places I sometimes like to include in my writing.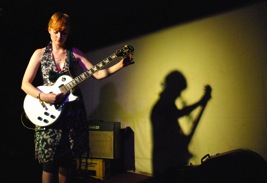 You will be performing at the Grammy Week showcase this week in Los Angeles amid a growing buzz around Echoes. Are you having a great time?
I am having a great time! LA was amazing. That is a city I love. It was great to go to the beach and to perform at such a glamorous event. I am feeling very lucky for my life these days.
You are about to head out on tour for a few dates in Canada and then to England with Kevin Hearn (including 25 February @ the Macbeth in London and 27 February in Brighton (venue to be announced)). You are then back to play at SXSW on 19 March as part of the Six Shooter Records showcase. Are you ready to set out in support of Echoes? Any chance of a tour in the rest of Europe later in the year?
I hope so! I love Europe and my some of my best friends even live in England. I'm hoping to head over to France again as I really loved it when I toured there before with The Heavy Blinkers.
What's on your hi-fi at the moment?
I love Fleet Foxes. I love the way it sounds. And I've always loved Radiohead, Wilco, Patsy Cline, Willie Nelson, Jeff Buckley . . . to name just a few.
Jenn Grant (Official)
|
MySpace
|
Six Shooter Records