What's On The Hi-Fi...Podcast Five
Listen to "What's On The Hi-Fi Ep. 5" MP3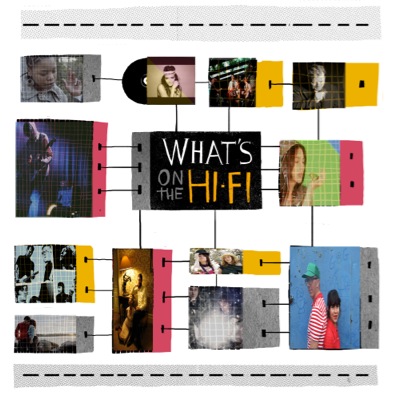 "Good Morning" - Bikini Machine

France's Bikini Machine (whose name is taken from the B-movie
Dr. Goldfoot and the Bikini Machine
) thrive on inspiration from the sounds of 50's / 60's subculture - coupling vintage guitars and melodies with modern rock and electro sounds. The imprint of Jon Spencer as producer and mixer on "Good Morning" is undeniable - playing here with many of his hallmark sounds.
MySpace


"Early Morning" – Fontän

Welcome to the sound of kraut-pop revisited. Fontän's "Early Morning" is an epic trek through retro electro sounds, treated token vocals and wailing electric guitars tumbling over 80's synth beats. The duo of Jesper Jarold and Johan Melin hail from the (unlikely) burgeoning musical hotbed that is Gothenburg in southern Sweden.
Official
|
MySpace
|
Information Records


"100 doLLa biLL" - Monica Rush

A young veteran of the New York music scene, Indian-American Monica Rush is a prolific songwriter including the demo of "Bad Girl" for Brittany Spears. Her single, "100 doLLa biLL", takes a tongue in cheek spin on the playgirl being played for her cash.
Monica Rush (Official)
|
MySpace


"Better Days" - Speech Debelle

Speech Debelle has come to the forefront this year with her win of the 2009 Barclycard Mercury Prize for her debut album
Speech Therepy
. Inspired by the likes of Ms. Dynamite (Mercury Prize winner in 2002), the 26-year-old South Londoner approached her label Big Dada back in 2005 looking to make a "hip hop version of Tracy Chapman". While far from the original brief, what results is a very different type of rap album.
Speech Debelle (Official)
|
MySpace
"Long Way From Home" - Stephen Luke

Childhood troubles caused Stephen Luke to have a falling out with his drum kit at the tender age of 17, which happily landed him in the arms of the guitar – for a time.
After losing his musical way, he had a few injuries that brought him back to the guitar and the music he loved. On "Long Way From Home" , Luke draws on his experiences to craft a deft song that reminds one of Chris Whitley with a polished and consuming production.
Stephen Luke (Official)
|
MySpace

" Oh No" - Kaiser Cartel

The Brooklyn based duo of Courtney Kaiser and Benjamin Cartel got together in the summer of 2004 and have been touring their world ever since. There is an edgy, out of tune sound to "Oh No" that reminds one of the first time you heard Alice In Chain's
Sap EP
. The modern twist is Courtney's loose wailing of the title.
(MySpace
)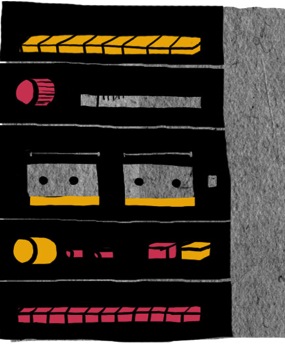 "Dragon" - The Amazing

The Amazing have crafted a well-balanced, sweetly melodic and soulful album with their self-titled freshman effort. It's overflowing with languid, intimate songs that could best be compared to the dreamier slow jams of The Allman Brother's
Eat A Peach
, the subtle ethereal synths of 10CC and the organic guitaring and vocals of Fleet Foxes.
The Amazing (Official)
|
MySpace


"Can we Stay" – The Woodlands

There is a touching intimacy to the track "Can We Stay" that can only be attributed to a wonderful love affair. Portland, OR natives The Woodlands are just that. The husband and wife duo (Hannah & Samuel Robertson) have created a lush and evocative song that calls out from a warm and gentle place of yearning and deep need. Hannah Robertson's voice is a light that peers through a world of emotion and wonder. They are definitely a duo to watch.
MySpace


"Falleg Depurd" - Blindfold

Blindfold are an Icelandic quartet now living in London, creating watery and muslin wrapped indie-pop. The group cites Radiohead and Sigur Rós as influences, while the more pop oriented strains of Coldplay and Keane are not far off the mark. One of the standout tracks from the group's second release
Faking Dreams
is "Falleg Depurd", a tender lament which gently builds, only then to quietly slip away. This track highlights the vocal and writing style of the group's frontman, founder and composer Biggi Hilmarsson. Blindfold also has an uncanny ability to translate their sound live, retaining the melting richness of their cinematic sound.
MySpace
|
CinePop Records

"Snow" - Lisa Germano

After a hiatus, Lisa Germano is back with her new release
Magic Neighbor
on Young God Records. Much has been said about her confessional and intimate style of song writing. The track "Snow" from the new release continues in this vein, building on Lisa's impressive solo catalog which spans almost two decades. With this track, as well as many of Lisa's songs, there is a unifying sense of comforting and appeasement, from wherever it may come. With
Magic Neighbor
, Lisa continues to prove herself to be a powerful artist, unwavering in her devotion to pursuing her singular vision.
Lisa Germano Official
|
Young God Records


"Low Files Tropical" - Get Back Guinozzi

Get Back Guinozzi is a London / Toulouse -based quintet headed by friends Eglantine Gouzy and Fred Landini. The group thrives on a pick 'n' mix of influences from reggae, dub African, Tropicalia with a hefty dose of summery pop. One of the highlights from the group's debut album
Carpet Madness
is the infectious single "Low Files Tropical" - a breezy groove which highlights the wonderfully warm childlike vocals of Ms. Gouzy (you can check out her solo work
here
). Also, check out Get Back Guinozzi's take on the Junior Murvin song "Police and Thieves" (a free download of the track is available on the
FatCat Records
site).
MySpace


"Levi Blues" - Dala

High school BFF's Amanda and Sheila of Dala have created a sound on "Levi Blues" that in any other hand's would be too saccharine sweet for normal consumption. It's the type of song that smiles a step before you do but always looks back and waits.
Dala (Official)
|
MySpace