Track of the Day..."Symptoms (Wild Cub Remix)" from Atlas Genius

Atlas Genius

"Symptoms (Wild Cub Remix)"
from
Through The Glass
Warner (2012)
Listen to "Symptoms (Wild Cub Remix)" MP3
Atlas Genius are a band of three brothers from Australia who write addicting indie pop songs. "Trojans," the lead single, is an absolute gem. They recently put out their debut EP,
Through The Glass
and embarked on their first ever US tour. Atlas Genius are presently touring with Silversun Pickups.
Check out the official video for "Symptoms"
here
.
Official
|
Facebook
|
Twitter

Track of the Day..."Bear Cubs" from Museum of Bellas Artes
Museum of Bellas Artes
"Bear Cubs"
7" Bear Cubs / Dead Silence
Force Majeure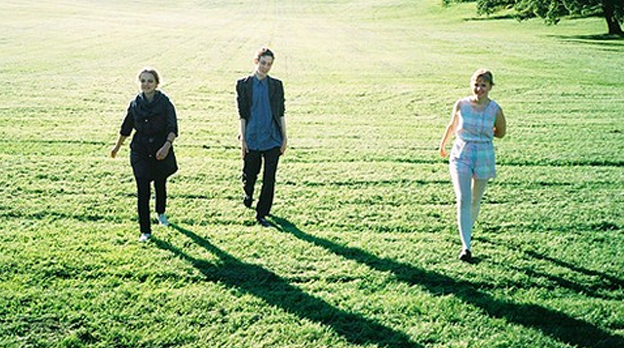 Listen to "Bear Cubs" MP3
While we patiently wait for the Stockholm trio's debut album, we are enjoying Museum of Bellas Artes' new 7" featuring the beautiful and fleeting track "Bear Cubs".
The official video from band members Leonard Öhman, Alice Luther Näsholm and Joanna Herskovits can be seen here, or for a pared-down live version of the track check out the
video
the band recorded with PSL.
Facebook - Museum of Bellas Artes
/
Tumblr - Museum of Bellas Artes
/
Force Majeure