What's On The Hi-Fi...Podcast Three
Listen to "What's On The Hi-Fi Ep. 3" MP3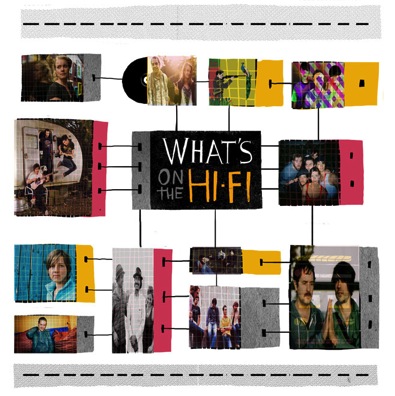 "Lust For Life" - GIRLS

Christopher Owens formed GIRLS in San Francisco with ladykiller Chet "JR" White when his former band Curls dissolved in 2006. After a buzz filled showcase at SXSW and a quirky video making the rounds for "Lust For Life" the band is mounted to take a huge leap in 2010.
MySpace
"Long White Ride" - Maplewood
Maplewood model their music on the Byrds and Flying Burrito Brothers of the American Southwest in the 70's. The group has a stellar lineup with co-vocalists and guitarists Mark Rozzo (of Champale), Steve Koester (of Two Dark Birds), guitarist Craig Schoen, bassist Jude Webre, and Nada Surf drummer Ira Elliot. Their album
Yeti Boombox
was released on Hamburg, Germany's Tapete Records in 2009.
MySpace
|
Tapete Records
"Dixie Cups in the Dead Grass" - The Skygreen Leopards
The Skygreen Leopards are Glenn Donaldson and Donovan Quinn, a unique psych-pop band from San Francisco that explore exceptional and clever wording atop loose but well crafted music.
MySpace
|
Jagjaguwar
"Mirrored And Reverse" - White Denim

Austin-Texas rockers White Denim have put together a brilliant and uncompromising sophomore release with
Fits
. The trio continues to move the goalposts from their 2008 debut Workout Holiday; playing with an amalgam of disparate sounds and rhythms, agilely shifting (often mid-track and without warning) from garage rock, to blues, country, punk to psychadelica. Recorded in their trailer, tracks reel with howls, gigantic riffs, impressively tight and explosive rhythms and reverberating inventive energy. It should be a complete pileup, but instead, it makes for a wonderfully chaotic and heady mix...
read more from our interview
White Denim (Official)
|
MySpace
"Birds That Move" - Panther

Panther is Charles Byron Salas Humara and Joe Faustin Kelly (Philip Glass Ensemble, Steve Reich ensemble) and occasionally Sara Welker on violin. With the release of their new record
Entropy
(Kill Rock Stars), they have sculpted a more melodic and cohesive sound...
read our interview with the band

Panther (Official)
|
MySpace
"Charlie Darwin" - The Low Anthem

Formed in Providence, Rhode Island in 2003 and consisting of multi-instrumentalists Ben Miller, Jeff Prystowsky and Jocie Adams The Low Anthem offers meticulously crafted songs.
Oh My God, Charlie Darwin
and the single "Charles Darwin" are full of lyrics about longing and are often impressively beautiful
The Low Anthem (Official)
|
MySpace
"Walking the Dog" - fun.

Like the name of the band "Walking The Dog" is an up beat pop gem that harkens back to the early 80's British pop like Joe Jackson and Elvis Costello.
fun.(Official)
|
MySpace
"I See A Brightness" - Lacrosse
Lacrosse is a wonderfully sunny six-piece pop combo from Stockholm who are purveyors of a singularly clever brand of (intense) euphoria. The tracks on the band's excellent
Bandages For The Heart
are far from saccharine, wide eyed ditties along the lines of Love Is. but are rather musical Polaroids which delve into the intricacies and inherent messiness of all that is romantic love. On this sophomore release, multiple male / female vocals thread back and forth atop indie-pop I'm From Barcelona-like anthems.
Bandages For The Heart
is out now...read What's On Lacrosse's Hi-Fi...read
What's On Lacrosse's Hi-Fi
Lacrosse (Official)
|
MySpace
|
Tapete Records
"Comin To Getcha" - Kool Dj Dust

Laptop and sample wizard Daniel Savio provides a cool and catchy dance vibe on "Comin' To Getcha". Get the track
here
.
MySpace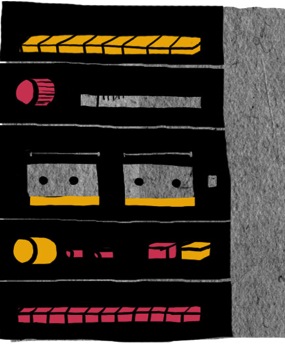 "I Talk To The Trees" - Masha Qrella

Berliner Masha Qrella continues her solo efforts with her third release
Speak Low - Loewe and Weil In Exile
and creates a laid-back, lo-fi pop gem with the standout track "I Talk To The Trees". On the album, Masha shares her surprising and blessedly un-theatrical take on songs by Kurt Weil and Frederick Loewe. The album was born out of a 2007 project with Berlin's Haus der Kulturen der Welt as part of its "New York - Berlin" celebrations. The challenge of the project was to find new and fresh approaches to Weil and Loewe songs, and Masha unquestionably succeeds in avoiding the obvious pitfalls and gives the tracks a welcome twist.
Speak Low
... is out now on Morr Music.
Morr Music
|
MySpace
"Linger With Pleasure" - Ane Brun

"Linger With Pleasure" is an all too brief and mesmerizing track inspired by an island off the Norwegian coast where her father is from -- a longing for that rare and fleeting feeling of tranquility and clarity. The beautiful album
Changing of the Seasons
highlights some of the best of Ane's songwriting and her ability to craft the rawest of bittersweet love songs.
Ane Brun (Official)
|
MySpace
"Bitch Of The Bitches" - LCMdF

Emma and Mia Kemppianen and Malin Nyqvist hail from Helsinki and make up the frenetic electro-pop trio that is Le Corps Mince de Françoise ("The Slim Body of Françoise"). These young ladies whip up furious musical dust devils and scatter in self-knowing and biting lyrics. The first single "Bitch of Bitches" off their debut album of the same name is produced by Berliners New Judas who also had a hand in Annie's release Don't Stop. An ode to the second sex, the ladies declare on "Bitch of the Bitches": "I'm gonna marry Agent Cooper, he'd be good as a wife! I don't want to marry you, stay out of my life!"
Bitch of Bitches
is out now on
Stimulus
.
MySpace