Album Review..."Arthur Unknown" from John Gold
05/21/13 19:24

John Gold

Arthur Unknown
Self-Released (2013)
By Contributing Writer Katryn Macko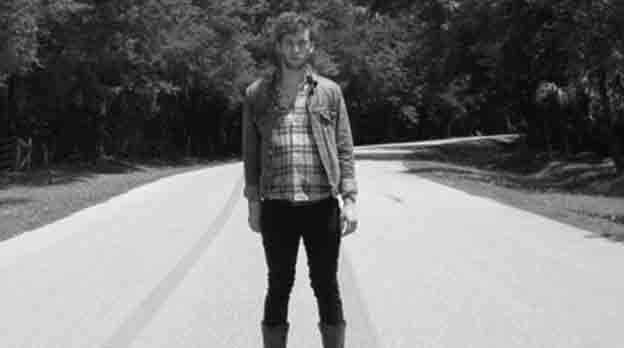 Florida singer/songwriter John Gold says that he "likes going into a room and finding the little secret treasures that are hidden", and that's what his fifth full length album
Arthur Unknown
is like. He has been working diligently on this self-produced record for two years, and the multilayered yet seamless tracks create a setting of hopefulness and promise. This album is bursting with vulnerability and soul, which is something that has remained constant within all of John's writing, but he also breaks new ground by incorporating experimental indie influences. He mentions that "There are a lot of hidden things in it, I doubt most people will ever find them."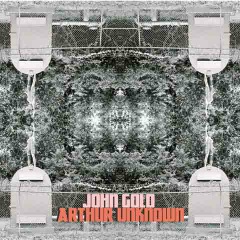 Each song emulates the experience of a journey with the natural movement between a large variety of parts. The powerful and inviting nature of "Bluebird (~670-610 THz)" paired with the calm reassurance of "Careless Hands Came" and "The Daughter's Sons" introduce the record in a way that captivates the listener immediately. The catchy yet intricate single "Edgar Allen Poe" still holds John's folk roots, but also sounds like Born Ruffians or Vampire Weekend with its staccato rhythms and layered chanted vocals. The most satisfying part of the song is in the bridge breakdown when John yells out "I've got my own free will, I know I'm a Son of God", making his self-control and motivation concrete.
He notes that, "The lyrics are simple unless you know what I'm talking about. That's when it becomes really complicated." In between the diverse woodwind samples in "Everywhere/Everything" he sings, "I'll pay you back in blood with interest, with my crooked teeth". He has a simple way of explaining things that is distinctive and unusual. "The Last Page of the Bible" is made complete right from the start with the words, "I've been dreaming, hoping, singing, writing all my sins upon the last page of the bible; blank white for a reason". Through these lines and all of the lines in the album for that matter, he effortlessly portrays the flaws all people have within themselves while revealing roads to happiness.
"I pretty much lost everybody over this album, and saved a couple best friends. It's meant to help people", he explains. This is especially apparent in the spoken interlude tracks such as "Completely With Ease", which is a flashback of a near death experience for John, and "Intro" which has commentary about death. "Outro" is an uplifting track where several people say, "I love you", and "Thirty Kids a Year For Life" contains a girl discussing about her love for children and her reasons behind wanting to teach. These make the listening experience more personal and sentimental.
John makes every song separable with different styles that add individuality. The track "Excuse May" sounds as if it could be on Bright Eyes' album
The People's Key
, and "Fourth Tier Mortality" has an old school southern rock vibe to it. It also contains a piano bridge that brings a tempo transformation that changes the whole feel of the song, catching the listener off guard in the best way possible. "It's Lesser Light" is a smoother and more minimalistic track about desperation and self-deprecation, but it still remains solid and full. The jazzy guitar tracks brighten up this song and set it apart from the rest. "My Best Friend" is a song of names and foreign words that is sung like Dear and the Headlights, while "You Can't Own" is feisty and bluesy. "Youth Be Gone" is warm and discusses the fleeting nature of summer love and innocence, leaving the album off on a positive cliffhanger.
John is setting out on a national tour starting June 29th in Denver and he is working his way back down to Florida, stopping at as many places as possible on the way. His advice to new singer/songwriters is to "Talk, don't sing, talk. Say it like you would if you were talking when you sing, that way it will always be you."
Arthur Unknown
is completely representative of John, making it a must-listen for 2013.
Official
|
Facebook
|
Youtube