Back Again "Rhythm Is A Dancer"...Mux Mool Edit
10/27/09 16:40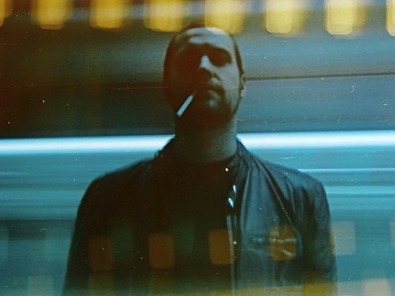 Brooklyn based Mux Mool, by way of Minnesota, has made amazing strides in the music industry since he captured iTunes "Best of" in 2006 with the song "Lost and Found" . He has really gotten traction lately with his slowed down and minimized update of Snap's, 1992, top 5 US hit "Rhythm Is a Dancer".
The original released as a single from the album
The Madman's Return
was written by Benito Benitez, John 'Virgo' Garrett III (aliases for German producers Michael Münzing and Luca Anzilotti), The track is back again and looks to score another wave of fans going into 2010. Check it out below.
Listen to "Rhythm Is A Dancer" MP3


Mux Mool (Official) | MySpace



Back Again...SPACE
10/18/09 22:43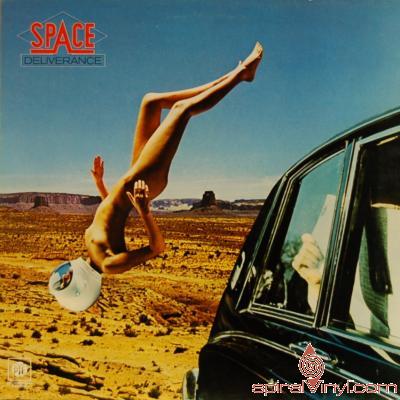 Founded in 1977 by Didier Marouani (also known as Ecama), Roland Romanelli, and Jannick Top, Space first three albums —
Magic Fly
,
Deliverance
and
Just Blue
— sold over 12 million records worldwide and spawned the #1 hit "Magic Fly". Leader Didier Marouani left the band in 1979, but the other two members Roland Romanelli and Jannick Top released the forgettable
Deeper Zone
under the name of Space. The original lineup was officially disbanded by 1981. Although, Marouani released albums as Didier Marouani & Space and Paris-France-Transit in the 1980's the efforts failed to reach the success of the original lineup.
The bands legacy was apparent in bands such as Daft Punk (who even wore the trademark Space helmets), Cassius and Alex Gopher who started a new wave of French electronica dance-pop in the 90's.
Nang Records has brought Space back again full circle with the release of digital versions of the bands four albums and a best of set available in November. Listening to songs such as "Magic Fly" you can experience a sound as fresh today as it was 30 years ago.
Watch out for a subsequent revival and get ready to hear remixes in clubs and lounges around the world.
Listen to "Deliverance" MP3


Listen to "Magic Fly" MP3


SPACE (Official) | Nang Records



Back Again...The Church
05/13/09 18:04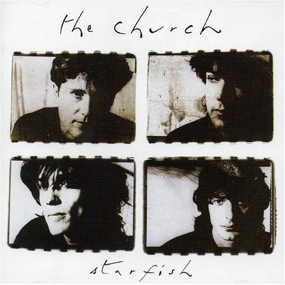 In the late 80's, the Alt-rock landscape was populated by an array of bigger established artists such as Sinead O'Connor, Midnight Oil, Depeche Mode, R.E.M and Love and Rockets. But one band came out of nowhere to score huge success worldwide. That Aussie band was The Church. Their 1981 debut album,
Of Skins and Heart
had one, modest Australian hit "The Unguarded Moment" which was good enough to get them signed to a major U.S. label. They were soon dropped without releasing their second album. However, the band trooped on through a few more albums and in 1988 released the album
Starfish
which included the mesmerizingly beautiful Top 40 hit "Under the Milky Way." The song is so popular to this day in Australia it was voted the best song of the last 21 years down-under.
The band unfortunately couldn't grab the same level of attention on their critically acclaimed followup album
Gold Afternoon Fix
. Although they dealt with a succession of lineup changes in the 90's the Church has released regularly and most of the albums share the same lush, evocative sound, though it moved slightly to a Prog-Rock style. They now work with a lineup featuring the original three founding members Steve Kilbey, Marty Wilson-Piper, Peter Koppes and new drummer Tim Powles.
They are back again with a new album.
Untitled #23
is great example of how an 80's band can stay relevant by just doing what they do best: write decent melodic and evocative songs. There certainly isn't an "Under The Milky Way" on the album but songs like "Pangea" display the same lush lanscape that the band became known for in their earlier days.

Pavement...Back Again
03/05/09 13:52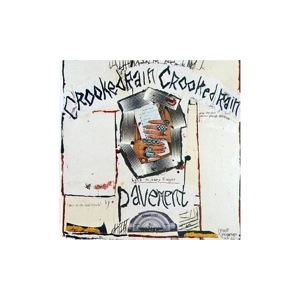 Well, if all the rumblings about the blogs are true it looks like 90's cult alt-rockers are back again. After gaining modest commercial success over five albums the dorm room favourites broke in 1999. Frontman and self-proclaimed "little bitch" told the band it was over not too long after a turmoil filled set at Coachella in 1999.

The individual members went on to have modest success in solo projects such as Silver Jews and Sonic Youth over the last decade but its the kick in the pants live sets that Pavement provided that was most memorable.

Much to the delight of now Audi driving Gen X-ers all over the country the band seem to be ready to get back on stage at Coachella this year for a 20th anniversary reunion.



In the Name of Love...What's On the Hi-Fi Back Again with U2
01/19/09 00:01
Although U2 never really went anywhere in most people's minds many at What's On The Hi-Fi might disagree. One thing is for sure that with Martin Luther King Day upon us and Barack Obama on the verge of taking over the reigns of the United States, "Pride In the Name of Love" is Back Again. Written during sound checks on the War tour in 1983, Bono had originally penned the song in answer to Reagan's military buildup but changed topics apparently influenced by a King biography and another about Malcolm X. The song features a few mistakes such as the time of King's untimely assassination (lyrics: "Early morning, April 4th, shot rings out..." he was killed in the evening) but it still soars under the able production of Brian Eno and Daniel Lanois. For us, U2 joined the circus after Joshua Tree and lost the howl and power of "Sunday Bloody Sunday" but for many others they will endure and have a new album due soon.

Hey Now, Hey Now Now...What's On The Hi-Fi and Back Again with Sisters of Mercy
01/08/09 20:10
Sometimes bands, songs and albums just won't leave you alone. You misplace that vinyl in your parent's attic, a cassette in your younger sister's car or a CD at a party but for some reason they come back like a George A. Romero zombie. Well that's What's On The HiFi
Back Again
is about
.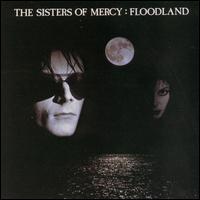 Along with King, Echo and the Bunnymen and Depeche Mode came a dark clandestine sound during the early 1980's and that sound was-Hey Now-The Sisters of Mercy! Begun in 1980, this English group mainly worked out goth tunes on guitar until 1987's
Floodland
which included the kinda classic
This Corrosion
. This band is back again because none other than cooler than cool Lambchop covered
This Corrosion
recently. Just their passive aggressive darkness make them more than what was left behind. As quoted from their website "We are a rock'n'roll band. And a pop band. And an industrial groove machine. And intellectual love gods in our spare time." Maybe, just maybe.
http://www.the-sisters-of-mercy.com/