The Music For Toys Festival
06/22/09 13:35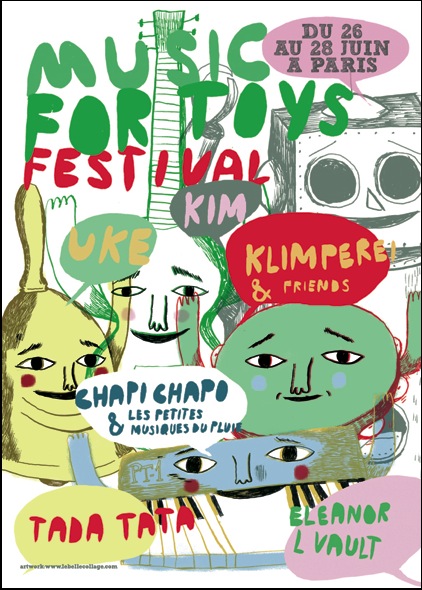 The Music For Toys Festival is one of the quirkiest Paris music festivals, and its back this week! Over three days from 26 - 28 June, the festival features 10 artists / groups performing only with toy instruments. As a bonus, all shows are free!
On Friday the 26th at 1Bis (Ivry-sur-Seine), the young Englishman Michael Wookey opens the festival with his brand of "bizarre folk", along with duo Kids on Holidays and the folk/rock mini-orchestra KIM & His Toy Orchestra. Saturday's show kicks off at 7pm at Glaz'Art and features the musical miniatures of Klimperei & Friends, multi-instrumentalists Chapi Chapo & Les Petites Musiques de Pluie and the sound collages of GNG. The festival closes on Sunday night at l'International with Swedish duo Tada Tata, the atmospheric pop of UKE, the "drill'n'bass" inspired Madame Patate and the delicate, parsimonious intensity of Eleanor L. Vault.
Festival organizers, the label MonsterK7, are releasing a compilation in connection with the festival. Since the festival is free, picking up a copy of the compilation is a way to help support the festival and its artists!
For more information:
MONSTERK7
Listen to "Kim" MP3


Listen to "TadaTata" MP3


Listen to "GNG" MP3




Villette Sonique Festival
05/19/09 13:43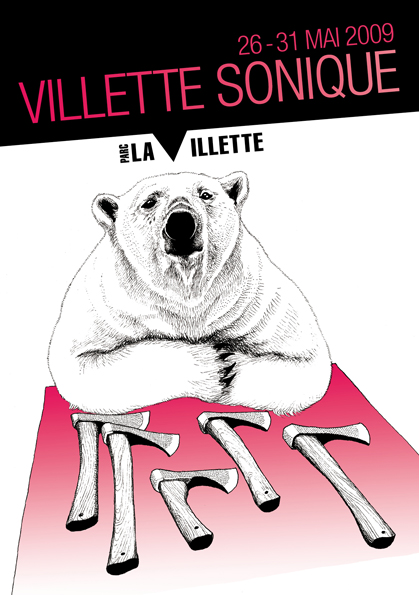 The Villette Sonique festival is back on 27-31 May at Parc La Villette in Paris with an eclectic line-up of shows and events under this year's banner of "Mutant Drums".
Chicago noise rockers The Jesus Lizard opens the festival with Men Without Pants (Dan The Automator's project with Russel Simmins of Jon Spencer Blues Explosion) at La Grande Halle de la Villette. The second night sees Atlanta's Black Lips and Krautrocker's Liars taking over the circus tent that is Cabaret Sauvage. On the 29th, NY minimal punk funk stalwarts Liquid Liquid are up with the Japanese rhythmic noise trio Nissenenmondai, and Goblin reinterpreting the soundtracks of cult composer Dario Argento.
Not to be missed are the free weekend outdoor shows on the park lawns with Deerhoof, Lightning Bolt, Syrian folkster Omar Souleyman, Dan Deacon & Ensemble and Ebony Bones. The festival's electro line-up is over two days and features the likes of Diplo, Ritchie Hawtin, Jesse Rose, Boy 8-Bit, and DJ Hell.
The festival also welcomes Sunn O))), Ariel Pink, Magda, Erna Omarsdottir, Extra Life, Tussle, Duchess Says, Monotonix, Gaiser and Barem.
As is the style (think Jarvis Cocker and his children's dance workshops earlier this month), Scratch Massive will be hosting an "introduction to electronic music and organic sampling" for the wee ones on the 30th.
Click for full lineup:
www.villettesonique.com

Les Femmes S'en Mêlent Music Festival
04/15/09 16:14
Le festival musical itinérant Les Femmes S'en Mêlent entame sa douzième édition cette année !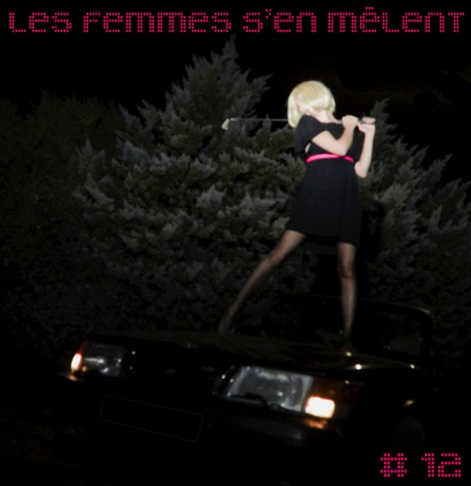 Indie music festival Les Femmes s'en Mêlent (Women Mix It Up) kicks off this week on 16 April. Over its 2-week run, the festival will feature up-and-coming and established female-led acts with shows in France, Belgium, Switzerland, Germany, Spain and England. Past acts have included the likes of Catpower, M.I.A., CSS, Metric, Feist and Peaches.
Juana Molina, Wildbirds and Peacedrums, Cranes, Tamara Williamson, Eleni Mandell, Telepathe, St. Vincent, Battant, Our Broken Garden, Scary Mansion and Frida Hyvönen are some of the acts confirmed for shows in Paris this year (unfortunately, Swedish singer / songwriter Jenny Wilson has had to cancel her shows in France).
Check the Les Femmes s'en Mêlent site for the full line-up:
http://www.lfsm.net
.