BEACH HOUSE - "NORWAY"


Baltimore, Maryland indie rock group Beach House has lived a charmed existence. For singer/organist Victoria Legrand and guitarist Alex Scally, it is a much-deserved success.

After just one year of playing together, the duo's first single "Apple Orchard" caught fire when they were included on Pitchfork's Infinite Mixtape in August 2006, and their subsequent full-length release Beach House garnered enthusiastic praise from alternative music fans and media alike.

When their second album Devotion was released in February of 2008 on Sub Pop Records, Beach House grew in popularity and acclaim, but more importantly, the band made new strides in their song development adding more expansive organ material and guitar.

Now with the release of their third album, Teen Dream, the group seems poised to breakout onto a new playing field and are even toying with a subtle pop sound on their fantastic new single "Norway".

Victoria Legrand spoke to the Hi-Fi about Beach House's upcoming release Teen Dream (released on January 26th), Baltimore and her love of Bobs.

Listen to "Norway" MP3


Victoria Legrand spoke to the Hi-Fi about Beach House's upcoming release on January 26th, Baltimore and her love of Bobs.

How has the sound on Teen Dream developed from your first album Beach House and your second effort Devotion?
V: Beach House self-titled was recorded in two days and Devotion was recorded in little under three weeks. We had a lot more time to concentrate for Teen Dream. Devotion was written in gaps between tours; Teen Dream was written almost entirely once we had ended touring for 2009. The energy and the conviction behind Teen Dream reminds me alot of the feelings we had while writing the first Beach House record. I'd say Teen Dream has more of a hi-fi sound than the previous records.

Could you tell us about your single "Norway"? What is the song about? We noticed the lyric "in the season of the sun". Is that a reference to Jacques Brel's "Le Moribund" (also a 1974 hit by Terry Jacks)?
V: "NORWAY" is a song we started writing in Norway. It's probably the pop-iest perhaps. A lot of the visuals in the song are inspired by the landscapes of the country but then I abstracted them of course. To me it's a song of fantasy and longing. There is an icy imaginative quality to it. I didn't know the Jacques Brel reference, oh la la.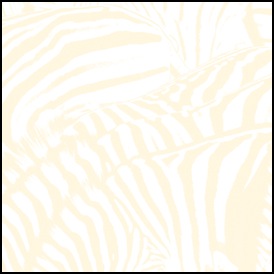 We predicted Baltimore would be a place to watch in 2010. Wye Oak, Ponytail, Animal Collective, Yeasayers and yourselves are just a few of the marquee indie groups to come out of the "charm city". What's going on in Baltimore? Is there a scene going on there that people are missing out on?

V: There are alot of bands in Baltimore and there are some bands that say they're from Baltimore but they don't live there anymore. It's a very supportive community, laid back and free. For how small the music community is, there is a really healthy variety of stuff. I don't think people are missing out on the scene in Baltimore because it's always going to be there. That's because there are no threats to the quality and purity of the energy going on in the community. Baltimore isn't a flashy destination for hordes of people to move to so I think and hope the community will retain its sincerity and innocence.
You are going to visit Paris on your 2010 tour. (Victoria lived in Paris before the band got started) Is there anything particular you look forward to when you play the city of lights? How are the fans different from the UK and the US?
V: I just love being in Paris. It always feels surreal to me because of how beautiful it is. I did live there before I moved to Baltimore. Someone once said that in the US, you can get alot of fans quickly but then they'll drop you and that in Europe, it takes a while to get fans but when you do, they last forever. I don't think that's true for us. I feel our US fans are wonderful and energetic and we're really just starting to uncover the wonders of European fans.
If push came to shove, how would you describe one another?
V: I don't know. I guess he's a push, and I'm a shove.
What's on your hi-fi at the moment?
V: Bob Marley's "Reggae on Broadway" and Bob Dylan's "Day of the Locusts". I'm just Bob-crazy.
Official
|
MySpace
|
Subpop Records
|
Bella Union