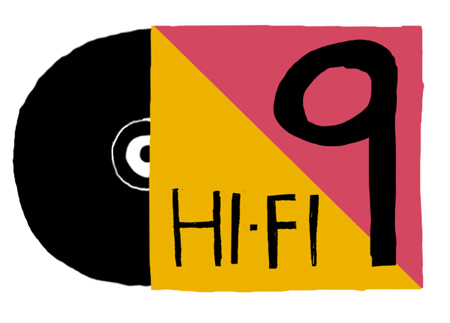 "Continue to Call" - Nino Moschella

The funky vibe on this track from
Boomshadow
is the perfect way to start a day in the sun. Get out your shades and slip into the slow groove.
Listen Here

"Stillness Is The Move" - Dirty Projectors

Sexy and seductive soul from the New York experimental outfit. It's hot like Apollonia from Purple Rain.
Listen Here

"Big or Small" - Fresh Espresso

This Seattle duo take a Bee Gees sound sample and lay chill rhymes over smart electronic thumps. Pure fun for a sunny day.
Listen Here
"Animal" - Miike Snow

This track picks up the pace at your party. Its got a subtle ska sound that always pays off. These Swedes can melt a room with their fiery sounds.
Listen Here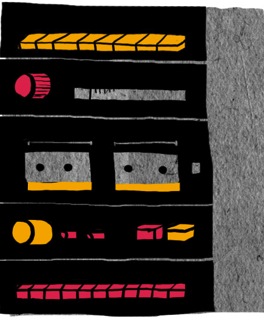 "The Reeling" - Passion Pit

Not much to say about this song except get on it before you hear it in the mall or on your mom's hi-fi. Still a great track.
Listen Here

"Magic Powder" - Minitel Rose

Even though these guys are French and this is a list for the Fourth of July, I couldn't leave it off. This track is a new fovourite song that will have everyone whistling along.
Listen Here

"Bulletproof" - La Roux

She hasn't quite hit the the States but she deserves some time on the top of our pop charts and some time on your summer hi-fi. it's really fun British dance-pop at it's best.
Listen Here

"15 to 20" - The Phenomenal Handclap Band

The double-dutch beat on this jam will remind all of the great early 80's sounds of the Tom Tom Club and features Lady Tigra at her fiercest.
Listen Here

"Hold the Line" - Major Lazer

Our favourite Jamaican commando goes all out dancehall mad with help from Santogold. If your friends aren't dancing to this check their pulse and put a mirror under their noses.
Listen Here

Compiled by Jonathan Hutchison - Editor/Contributor


With Summer 2009 just getting into full swing in NYC and Paris, we figured it was time to posit some tracks that we think you should have on your Hi-Fi this holiday weekend and beyond. Fire up the grill, take the top off and grab the girls in the Sookie shorts and get something going.