What's On The Hi-Fi...Top Lists
Philip Ekström of The Mary Onettes shares with us five tracks which are now on his hi-fi. Click
here
or the image below for the complete list. Also, check out our review of the band's single "Puzzles"
here
.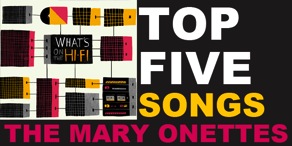 Click
here
or on the image below for our staff picks for the best songs of 2009.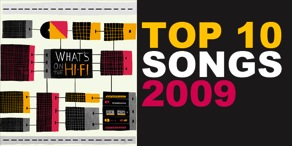 Click
here
or on the image below for our staff picks for the best albums of 2009.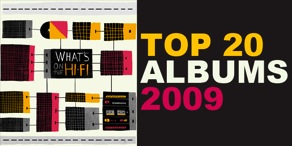 What's On Their Hi-Fi...Fujiya & Miyagi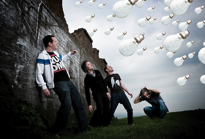 Formed in Brighton in 2000, Fujiya & Miyagi are purveyors of 70's Krautrock popularized by bands such as Can and Neu!. The band's name comes from the now infamous, waxing on and off teacher from
The Karate Kid
movies and a brand of a record player...
read the list

CMJ NYC 2009 TOP 10 Bands


With New York bracing with excitement for the upcoming CMJ NYC 2009 (October 20-24), we've put together our list of favourite bands to watch out for this year. We will add a supplement list at the end of the week. Check back in!
...
read the list

What's On Their Hi-Fi...Lacrosse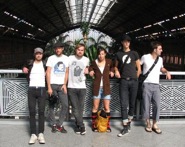 Lacrosse is a wonderfully sunny six-piece pop combo from Stockholm who are purveyors of a singularly clever brand of (intense) euphoria. The tracks on the band's excellent
Bandages For The Heart
are far from saccharine, wide eyed ditties along the lines of
Love Is...
, but are rather musical Polaroids which delve into the intricacies and inherent messiness of all that is romantic love. On this sophmore release, multiple male / female vocals thread back and forth atop indie-pop I'm From Barcelona-like anthems...
read the list

Summer Tracks with Sébastien Schuller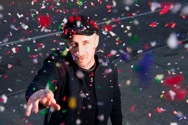 Busy touring in support of his brilliant and nuanced release
Evenfall
, the Parisien Sébastien Schuller takes a break to share with us a few of his top tracks for these precious last weeks of summer...
read the list

Summer Tracks with Liam Frost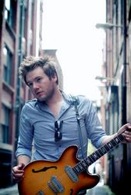 Armed with a guitar, Liam Frost began writing and playing songs as a teenager around Manchester, eventually releasing his debut album "Show Me How The Spectres Dance" in 2006 with his band The Slowdance Family. This rather introspective and personal record features the delicately building standout track
"The Mourner's of St. Paul's"
....
read the list

Summer Tracks with Leo Maymind of Spanish Prisoners


Spanish Prisoners leader Leo Maymind recently shared his top tracks for the summer with What's On The Hi-Fi...
read the list

Summer Tracks with Antonio Luque of Sr. Chinarro


Sr. Chinarro's leader Antonio Luque is a true cult figure on the Spanish underground scene. Since the early 1990's, Sr. Chinarro has undergone various configurations, and the group has released a prodigious catalogue of acclaimed ironic indie-pop releases. Antonio is a rare talent, whose strength lies in subtle songcraft, often evoking the imagery of Andalusia and stories of childhood...
read the list

Summer Tracks with Emil Svanängen of Loney, Dear

Loney, Dear (perennial favorite here at What's On The Hi-Fi) is the alter-ego of one-man band Emil Svanängen. To the uninitiated, Emil is a remarkably talented Swedish multi-instrumentalist (piano, clarinet, acoustic guitar...) and one hell of a songwriter. Emil has an uncanny ability to pair beautiful lyrical tales, which are at once sad and hopeful, with winsome and organic multi-instrumental pop -- an arresting and instantly appealing combination...
read the list

Summer Tracks with The Embassy


With their catchy summer electro-pop tunes, the sound of The Embassy harks back to an era of the likes of The Beloved, Happy Mondays, Stone Roses, all with a breezy Nordic twist. Their outstanding albums
Futile Crimes
and
Tacking
are excellent soundtracks to which you can quite easily wile away the languid days of summer...
read the list

Hutch's Hi-Fi 9...Summer Tracks


With Summer 2009 just getting into full swing in NYC and Paris, we figured it was time to posit some tracks that we think you should have on your Hi-Fi this holiday weekend and beyond. Fire up the grill, take the top off and grab the girls in the Sookie shorts and get something going...
read the list
Summer Tracks with Kathy Foster of the Thermals


Oregon group The Thermals have been making thoughtful and irreverent indie-pop since 2002 with four albums including 2009's
Now We Can See
to their credit. We asked bassist Kathy Foster to let us know what songs are on her hi-fi this summer...
read the list