"The Mourner's of St. Paul's"
.
Taking on board subsequent heartbreak and a split with his label, Liam set out to create an unashamedly upbeat and soulful pop record under his own steerage, replete with love songs and a tinge of darkness. Liam was determined to move away from the acoustic singer-songwriter approach, and the result is We Ain't Got No Money, Honey, But We Got Rain which is out 14 September through Emperor Records / Pias. Get a taste of this upcoming release with the excellent track
"Your Hand In Mine", which you can download
here
.
This wonderfully "Dirty Love Song" (as described by Liam) was written with the brilliant Ed Harcourt and features the smoky, swaggering harmonies of Martha Wainwright.
While gearing up for what promises to be a busy autumn, Liam shares with us a few of his top tracks for the summer.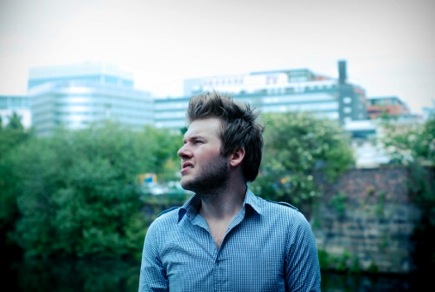 "Juxtaposed With U" - Super Furry Animals
A really, really great song by a consistently brilliant band. I turned 18 the year that this was around, and its been on my record player at least once every summer since. I read somewhere that both Bobby Brown and East 17's Brian Harvey were asked to sing on this. They both turned it down, which in some ways is a true comic tragedy. In other ways, it's isn't so much.
Watch
"I Wanna Make It Wit Chu" - Desert Sessions
Summer or winter, this is a sexy song. But specifically in the summer I think. That is all.
Listen
"Pouring Water On A Drowning Man" - James Carr
I think it's between Solomon Burke and James Carr as far my favourite soul singers go. I'm listening to You Got My Mind All Messed Up by James Carr a lot at the moment. He's not as well known as the other numerous folk that have sung "The Dark End of The Street" (which is on the same album as this one, for those of you that haven't heard him), but he was the first.
Watch
"Two Weeks" - Grizzly Bear

A friend introduced me to this band while I was on a boat in the middle of the Arctic with the Cape Farewell group (www.capefarewell.com) in 2007. They've become one of favourite bands since. Ace.

Listen"Summer Wind" - Frank Sinatra

It's there in the title pretty much. This song has an excellent memory attached to it. While I was in New York recording the new album, I took my girlfriend to a beach on the North Shore of New Jersey for her birthday. It had reached the end of the day, and we lay there watching this old couple sat on some beach furniture listening to a radio. This was the song that was playing at the time. Lovely.

Listen Liam Frost (Official)

|

MySpace

Armed with a guitar, Liam Frost began writing and playing songs as a teenager around Manchester, eventually releasing his debut album "Show Me How The Spectres Dance" in 2006 with his band The Slowdance Family. This rather introspective and personal record features the delicately building standout track