The Brighton Port Authority
I Think We're Gonna Need A Bigger Boat

Southern Fried Records (February 2009)
Download: "Island"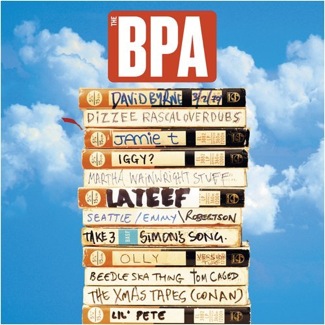 Seems every-time we are about to forget about Norman Cook (Fatboy Slim) he creates a new window in your house. On The BPA's
I Think We're Gonna Need A Bigger Boat,
he does that and more with help from such varied help as David Byrne, Iggy Pop, Dizzee Rascal, Pete York and Martha Wainwright. Although the cast he surrounds himself with fly from one end of the room to the other ripping off ambient sweetness to punk-pop ska and 60's era Motown soul the whole quality and catchiness of the songs make for really a fun listen.
There are highlights from everyone. iggy Pop's "He's Frank" wriggles and purrs like the coolest of cats. Wainwright's ska tinged "Spade" felt like Dolly Parton in Kingston missing a lover. And of course who could forget the odd pairing of Byrne and London two-stepper Dizzee Rascal on "Toe Jam." What makes the album so good is that its held together by fresh new sounds and samples provide by the truly underrated Cook. Get this album now! Try it on your friends. You will hear it back from them after their independent discovery a few months later and you can remember its tough to be a musichead!
The Brighton Port Authority
|
MySpace