Alina Orlova
Laukinis Suo Dingo
MetroMusic 2008 / Fargo 2010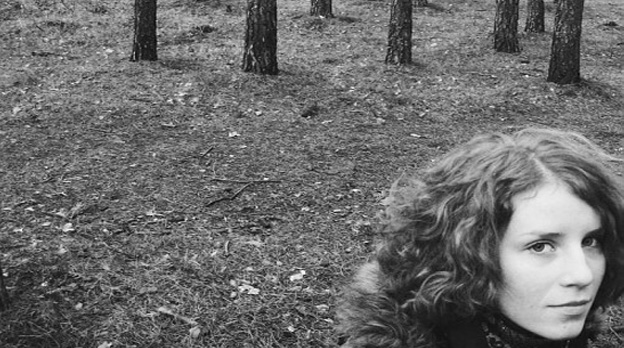 Listen to "Vaiduokliai" MP3
On her debut album Laukinis Suo Dingo (translated as The Wild Dog Dingo, taken from the title of a Russian book on adolescent love), the young Lithuanian artist Alina Orlova captures the spirit of playful Baltic folk pop. Her sound provides an extension of the likes of Regina Spektor and the wonderful Swede Frida Hyvönen, lending proceedings her unique twist. The album features tracks sung in Lithuanian, Russian and English, all set to the seemingly unstudied accompaniment of piano, glockenspiel, violin, strings, banjo, tuba, accordion, bass, percussion. Nevertheless, the heart of each song is the same – Alina's voice and piano.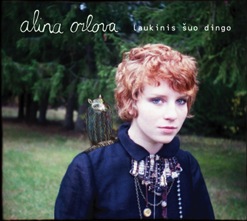 Tracks like the album opener "Lovesong" tumble on nostalgic strings and piano. "Ligo" and "Žeme, Sukis Greitai" which ebb and flow with a darker urgency contrast with the altogether sweetly sad refrains of tracks like "Paskutinio Mamuto Daina", "Utomlionnoe Solnce" and "Po Tiltu" (the latter being one of our favorites from the album). Other tracks like "Transatlantic Love" and "Vaiduokliai" are simply sunny toe tapping affairs. "Slėpynės" sees the rare introduction of the non-organic, if only for a brief mid-song interlude.
Check out beautiful footage of Alina performing a few tracks for the folks at
La Blogothèque
.
Laukinis Suo Dingo, originally released in Lithuania a couple years back, is now available in Europe on the French label
Fargo Records
.
Tracklisting
"Lovesong"
"Vaiduokliai"
"Lijo"
"Paskutinio Mamuto Daina"
"Žeme, Sukis Greitai"
"Po Tiltu"
"Nojus"
"Transatlantic Love"
"Utomlionnoe Solnce"
"Slėpynės"
"Spi"
"Twinkle, Twinkle Little Star"
"Mėnulis"
"Nesvarbu"
"Vasaris"
"Ramuma"
MySpace
|
Facebook