The Boxer Rebellion

Union

Self-Produced (January 2009)

Download: "Evacuate"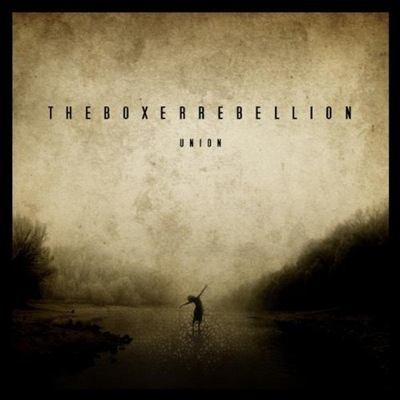 The Boxer Rebellion's debut album
Exits
garnered justified critical success and led to slots opening for the likes of Keane and the Killers. In May of 2005 their label Poptones dropped the band. The band forged on and financed their own gigs, music production and enjoyed opening spots for Lenny Kravitz and Gary Numan.

With the release of their self-funded second album Union to the world in January 2009 the band have used their unencumbered status to craft a remarkable album that harkens back to early U2, Coldplay and The Doves.

From the first few bars of "Flashing Red Light Means Go" with its driving drum by Piers Hewitt and the sweet honey-tined voice of Nathan Nicholson you are drawn into a sweeping, glorious album. And make no mistake it is a full body of an album. One that is hard to find nowadays.

Much like U2 you can hear standout contributions from the whole band. Lead guitarist Todd Howe's licks howl and wail in the wind, buoyed by Adam Harrison's rock steady bass playing. Its American Nathan Nicholson and drummer Piers Hewitt who make you fall in love with the album. Nicholson's vocals are inspired and you can't help but feel Hewitt's power on every beat.

Right now the album is available exclusively through iTunes and the lead single "Evacuate" peaked just behind King's of Leon on the UK iTunes chart.

Call me hyperbolic but I could say now that this will be one of What's On The Hi-Fi's albums of the year come December. And we will definitely be watching out for The Boxer Rebellion for years to come.