Dirty Projectors
Bitte Orca
Domino Recordings Co (2009)
Download: "Stillness Is The Move"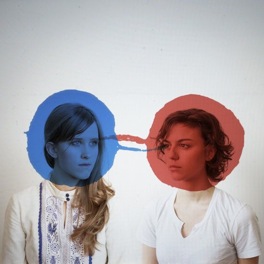 One of the new bands to get excited about from Brooklyn, the Dirty Projectors are an ever-shifting lineup captained by Dave Longstreth. The collective have released two solid albums including
The Glad Fact
in 2005 and
Rise Above
in 2007. The cast for
Bitte Orca
includes Amber Coffman (vocals, guitar), Angel Deradoorian (vocals, keyboard, samples, bass), Brian Mcomber (drums), Nat Baldwin (bass) and Haley Dekle (vocals).
The album has many personalities beginning with the hard bass, hand-clapping drum thumper opening track "Cannibal" which gets you thinking that maybe Longstreth has been listening to a lot of late Led Zeppelin for inspiration. This assumption is meant in the best way, as a lot of modern alternative rock tends to be weak and non-committal. All of the songs on
Bitte Orca
strongly progress and never hide. You hear more of this trend on "Temecula Sunrise" and "The Bride" with one opening with sweet, acoustic blues guitar that bursts into a hard-thumping bass drum and the latter showing a similar bombast with the addition of Deradoorian/Dekle on backing vocals.
Angel Deradoorian is where the true growth comes in the group. She has a melodic, unabashed soul divas voice and shows it on the excellent "Stillness Is The Move" with its' African soul by way of 1980's Vanity 6/Apollonia sounding vocal style. It falls somewhere between Tom Tom Club and Blondie and is just slithers around the basket to an electronic flute sound.
Another real standout on the album is "No Intention", a song that makes me visualize the band in a spur-of-the moment of spontaneous playing. All of the band members stomping and clapping to the twiddle of the electric guitar and adding a bass line here or a sweet vocal call out there.
There has been a lot of hoopla about this band and it is well deserved. They deliver a full, innovative, thoughtful and well-crafted album with
Bitte Orca
. We look forward to many more.
Dirty Projectors(Official)
|
MySpace