A Great Big Pile of Leaves
Boom!
Top Shelf Records (2011)
Album Review By Contributor Katryn Macko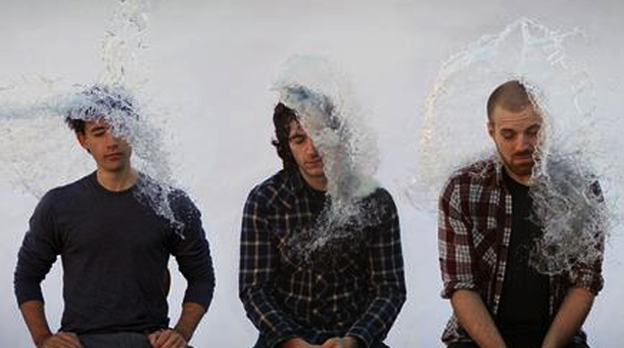 For a band whose first tour ever was with Motion City Soundtrack and Say Anything, A Great Big Pile Of Leaves have had large shoes to fill, but their new EP
Boom!
illustrates the range of their talents as they move towards a more rustic sound while maintaining the indie flair we all love. This Brooklyn quartet with heavenly vocals and smooth blending guitar riffs displays to the world their softer, more acoustic side in this EP of recreated old favorites and a new gem.
Revamped tracks such as "This Is A Country Song" and "Drought of Snow" off their first album
The Fiery Work
leave the listener lingering on every word, and every twangy note on the dueling acoustic guitars. Boom! even contains an acoustic spinoff of "Alligator Bop", the single from their break through album, Have You Seen My Prefrontal Cortex? It is everything any fan of theirs would dream of, plus it is chock full of tambourines and slide guitars. The foursome brings it down with the fresh song "Learning Curves", a ballad of physical longing in a library where maracas and a soft glockenspiel complement sensuous vocals.
With this bold divergence from their signature style,
Boom!
unveils the true capabilities of this endowed group of musicians.
TRACK LISTING:
01. This Is A Country Song
02. Drought Of Snow
03. Alligator Bop (Acoustic)
04. Learning Curves
Bandcamp
|
Top Shelf Records
|
MySpace