Maps & Atlases

Beware and Be Grateful
Barsuk Records (2012)
By Contributing Writer Katryn Macko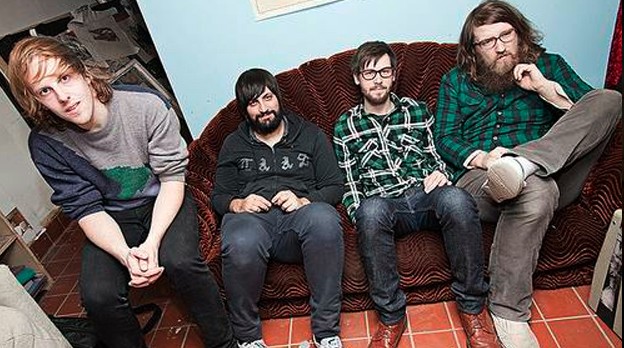 For indie music fans that are growing tired of the over-simplified indie music that is becoming the mainstream, there is a versatile prodigious quartet that is currently taking the underground airwaves by storm. Windy city natives Maps & Atlases's sophomore album,
Beware and Be Grateful
, is a delightful concoction of layered vocals, intricate and clean guitar lines, and obscure drumming patterns, which is enough to make any mind-stimulating music fan satisfied.
The math rock musicians mastered the seamless composition skills that they built in their previous album,
Perch Patchwork
, while maintaining both an energetic and emotional edge. The ten song LP begins with the imperious "Old and Gray", a vocal feature that beautifully sets up the album with the constantly changing rhythms and instruments subtly being added and subtracted with every new line. The honest ending lyrics, "When you are old and gray, I hope that someone holds you… the way that I would" drifts right into the LP's single, "Fever". This song seems to flawlessly morph electropop with raspy and honest vocals, while utilizing modern rock instrumentals to create a grooving ballad. "Winter" is a fun filled pop song which divinely contrasts the following track, "Remote and Dark Years", which radiates with vulnerability and longing. The echoing vocables that introduce "Silver Self" produce a delicate beginning to what becomes a quick-paced Vampire Weekend-esque sound.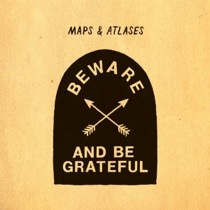 The sixth track, "Vampires" brings out more of the alternative elements of this group's unmatchable style, along with some piano and tambourine parts thrown in. The most impressive guitar work on the album is in "Be Three Years Old" and "Bugs". The former is accompanied by a multitude of overlapping melodies that mesh tastefully together, and the latter contains a quickly tapped recurring riff and the memorable chorus line, "If I said that we were bugs, would you say that I was taking the easy way out?" The relaxed yet vindictive "Old Ash" provides a pleasant break from the involute nature of the previous tracks. "Important" ends the album on a strong note, specifically due to the straightforward and authentic lyrics that roll out of lead singer Dave Davison's mouth.
This technical yet completely organic sound is one that is constantly strived for yet rarely ever achieved. In this new and inventive album, Maps & Atlases has put people's formerly concrete ideas of what indie music is into perspective. God only knows what this novel blending of styles will inspire in the future.
Official
|
Myspace