Listen to "Los Angeles Guitar Dream" MP3


Spanish Prisoners
Los Angeles Guitar Dream
Earfarm (2009)
Download: "Los Angeles Guitar Dream"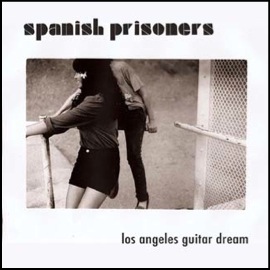 Brooklyn band Spanish Prisoners have followed up their highly praised 2008 debut album
Songs to Forget
with an even more poised, cohesive and diverse EP,
Los Angeles Guitar Dream
. Leader Leo Maymind has assembled a strong band for the short set that is highlighted by the airy voice of keyboardist Amberly Hungerford on the title track.
There is a strong resemblance to
Soft Bulletin
era Flaming Lips here but Maymind and crew have a much fuller bag of tricks. One can hear influences as wide-ranging as early Echo and the Bunnymen, The Moody Blues and Aussie group The Sleepy Jackson throughout the tracks. Although they present an eclectic mix of sounds on
Los Angeles Guitar Dreams
, Spanish Prisoners merge them to create three, beat filled, cunning cuts that resonant. We look forward to seeing what they do on their next full-length.
Spanish Prisoners (Official)
|
MySpace
|
Earfarm