The Nightgowns
Sing Something
Self Released (2009)
Download: "Narwhal Aerobics"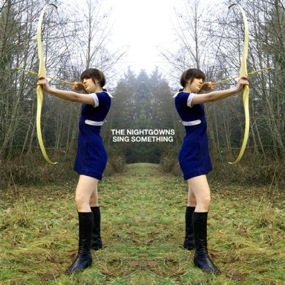 Born from the smoldering and belligerent ashes of Tacoma, WA band The Elephants are The Nightgowns. The expanded and reformed lineup has created a sweet, simple yet deceptively distinct sound on their debut
Sing Something
.
The album opens with its strongest and most defining track with "Narwhal Aerobics", a thoughtfully catchy, Casiotone diddy that really digs in upon repeat listens. The fall off from the opening track is minimal and there are several other gems on the album including the ominous "White On White" and the more upbeat, danceable sound of "Cosmic Clancy".
Sing Something
doesn't offer a revolutionary sound and I don't think the band wanted to change the world with this output. What you do find is an engaging and well-built album from a band that we will be keeping our eye on in the future while we enjoy this one now.
MySpace