YACHT
See Mystery Lights
DFA (2009)
Download: "Psychic City (Voodoo City)"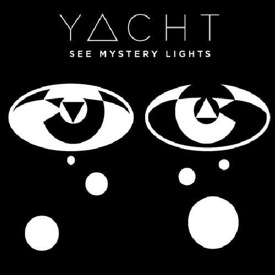 YACHT (Make sure you always capitalize the name! Read why here
see article
) was originally the solo project of Portland, OR-based electronic musician and multimedia artist Jonathan Warren Bechtolt. Working mainly as a performance artist from 2003-2006, he released
I Believe in You, Your Magic Is Real
in 2007. The following year, YACHT dropped the gangplank and invited Claire Evans aboard for
See Mystery Lights
.
The album is reminiscent of LCD Soundsystem's highly-praised and oft-purchased
Sound of Silver
which deftly pairs an eclectic and refreshing take on electronic dance music with rock. What we don't hear on this album, luckily, is the down side of a performance artist/musician, which is best exemplified in the work of Fischerspooner. Unlike that group, there is skilled and thoughtful lyrics and composition in this work.
The album swells with refined musical ideas and cool phrasing. Listen to the wonderful "Psychic City (Voodoo City)" and you will find fun, quirky, narrative lyrics and walking beats in the vein of the Talking Heads and the Tom Tom Club.
"Summer Song" scintillates with the heat of the season. Who doesn't love handclaps popping over call and response chants, all riding over a dirty Niles Rodgers-esque 70's bass-line?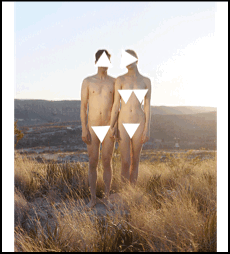 YACHT explores unusual, almost profound territory asking metaphysical and theological questions about life and universal truths on "The Afterlife" and the gospel sounding "Ring the Bell". The tracks never get heavy or overbearing though as they are buoyed by trance inducing dance beats.
The most surprising track on the album "It's Boring" features storming punk drums, metal guitar and a Haircut 100 bass-line. At well over eight minutes it could have easily become unhinged and dulling, but the group keep throwing new sounds at you to keep it fresh.
Simply said,
See Mystery Lights
is excellent. It is looking like it will definitely be on my year end Top 10, and it's now ruling the hi-fi.
YACHT (Official)
|
MySpace