Calvin Harris
Ready For The Weekend
Ultra Records (2009)
Download: "Ready For The Weekend "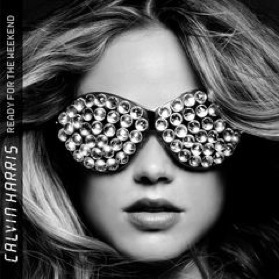 Scottish electronic musician, singer-songwriter and record producer Calvin Harris (a/k/a Adam Wiles) had a gold album with 2007's I Created Disco which spawned top 10 singles "Acceptable in the 80s" and "The Girls", has written and produced records for Kylie Minogue and a #1 UK collaboration with Dizzee Rascal, but he has not had the same success here stateside. That should change with the recent release of his studio album Ready for the Weekend.
Harris definitely provides his usual healthy dose of positive house anthemic, mirrorball twirlers and thumpers like "Ready For The Weekend" and "I'm Not Alone" on the album, but like LCD Soundsystem (a favourite on the Hi-Fi) there is a crafted and thoughtful development to the songs. Many of the album's finest tracks such as "Blue" harken back to some of the great French dance albums by Cassius, Alex Gopher or early Daft Punk from the late 90's. Other standouts such as "You Used To Hold Me" ably reuse (you can almost hear Thelma Houston) past dance themes without losing their own integrity.
Ready For The Weekend is just the type of album that will make pop, alternative and dance lovers jump on the floor with equal gusto. It's filled with infectious hooks that will be warming up the winter months ahead and pumping out of pods and stacks everywhere.
Calvin Harris (Official)
|
Ultra Records
|
MySpace