Wild Beasts
Two Dancers
Domino Recordings (2009)
Download: "The Fun Powder Plot "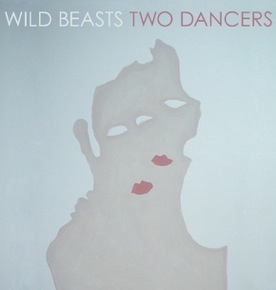 The four piece out of Leeds in the UK are a young bunch with one album under their belts and a good amount of praise already heaped upon them. On
Two Dancers
the group has crafted an often spellbinding, daring and ultimately charming album. I am always a bit suspicious of album that is sung almost entirely in falsetto. It's a personal thing but it often strikes me as overly theatrical and can cause a quick click of the remote with even the best of backing music. Even Prince breaks out of it once in a while. There is just something about this new Wild Beasts' album that draws me in again and again.
From the opening track, the very fine "The Fun Powder Plot", there is a real sense of confidence in their style. It does make me think of a thousand different references from the 80's UK canon but like much of the better music out there they make it their own and move on.
Two Dancers
exhibits atmospheric early-Edge guitar echoed riffs from Ben Little, Chris Talbot's booming drums and Hayden Thorpe's more than revelatory falsetto and thoughful lyrics rolled up into 10 solid and mesmerizing tracks that should force these Wild Beasts to raise their able heads above the fray.
Wild Beasts (Official)
|
MySpace