Faunts
Feel.Love.Thinking.Of
Friendly Fire
(2009)
Download: "Hurts Me All The Time"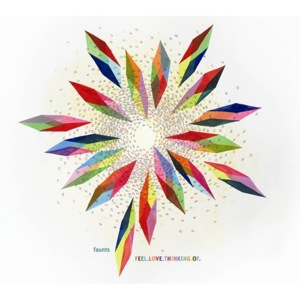 Recently the norm for electro-pop outputs has been to fall back on deceptive noise and feedback to add false depth to the songs. Canada's Faunts have ably avoided these trappings and assembled a well crafted and toughtful album with
Feel.Love.Thinking.Of.


The band was formed in Edmonton in 2000 by brothers Steven and Tim Batke. Their first offering was the well-received 2005 release High Expectations/Low Output. For gamers they are best known for their inclusion in the 2007 shoot em' up Biowar.
On their latest effort, the band present listeners with a full sound complete with skilled musicianship, qualities that often get lost in the style-over-subtance electro-pop genre.
The album opens with the eponymous thumper "Feel.Love.Thinking.Of" and the Radiohead inspired "Input" and really hits its stride with the lovely pop sounds of "Hurts Me All The Time", the 80's synth-funk rocker "Out On A Limb" and the dreamy "Lights Are Always On."
We see a noticeable shift towards krautrock on the Tangerine Dream tinged instrumental "Das Malefite" and a spare serving on the next few tracks.
Faunts'
Feel.Love.Thinking.Of
is a strong album based in songwriting and good prodcution. We look forward to hearing more from these Friendly Fires Recordings' artist in the future.
Sidenote: Brooklyn based Friendly Fire Recordings is a label to watch with a stable that includes Asobi Seksu, Elk City and the Whitsundays.
Faunts (Official)
|
MySpace