What's On The Hi-Fi Podcasts are also available for subscription at
.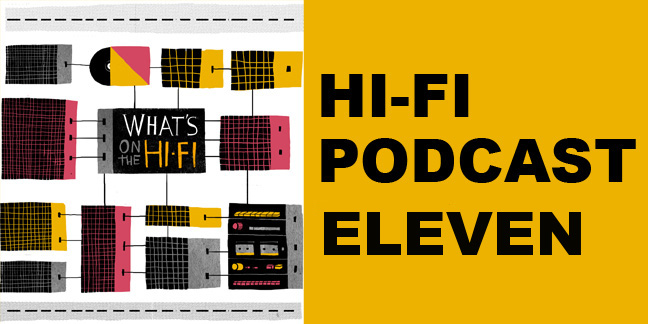 While you listen to the podcast click here or on the image above to go to our podcast artist gallery to find out descriptions, links and more. You can also subscribe to our podcast free at
Listen to "Podcast 11" MP3


Artist - Track Names
1) FELDBERG - "DREAMIN'"
2) EVERYTHING EVERYTHING - "SCHOOLIN'"
3) THE ROYAL PALMS - "ECHOES"
4) MATTHEW DEAR - "I CAN'T FEEL"
5) CLUB 8 - "WESTERN HOSPITALITY"
6) 1973 - "BYE BYE CELLPHONE"
7) THE REDWOOD PLAN - "HOW TO PLAY THE GAME"
8) MARTHA TILSTON - "WILD SWIMMING"
9) AERIAL PINK'S HAUNTED GRAFFITI - "ROUND AND ROUND"
10) AVI BUFFALO - "REMEMBER LAST TIME"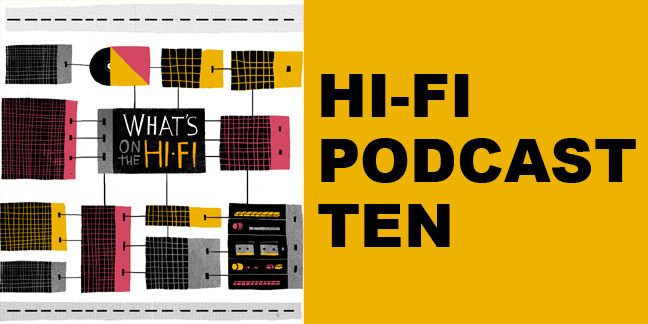 While you listen to the podcast click here or on the image above to go to our podcast artist gallery to find out descriptions, links and more. You can also subscribe to our podcast free at
Listen to "Podcast 10" MP3


Artist - Track Names
1) ANA TIJOUX - "1977"
2) NEON INDIAN - "SLEEP PARALYSIST"
3) THE ACORN - "NO GHOST"
4) THE FOREST & THE TREES - "TO THE FOREST"
5) JJ - "LET GO"
6) WHITE HINTERLAND - "ICARUS"
7) TEAM GHOST - "A GLORIOUS TIME"
8) TWIN TIGERS - "EVERYDAY"





While you listen to the podcast click here or on the image above to go to our podcast artist gallery to find out descriptions, links and more.

Listen to "Podcast 9" MP3


Artist - Track Names
1) 800BELOVED - "EVERYTHING PURPLE"
2) SEABEAR - "LION FACED BOY"
3) GASPARD ROYANT - "YOURS"
4) CLASS ACTRESS - "CAREFUL WHAT YOU SAY"
5) BALMORHEA - "BOWSPRIT"
6) MILLIONYOUNG - "HAMMOCK"
7) JOY ORBISON - "SO DEROBE"
8) RADIO DEPT. - "HEAVEN'S ON FIRE"
9) MATHEMAGIC - "BREASTSTROKE"
10 HUSKY RESCUE - "WE SHALL BURN BRIGHT"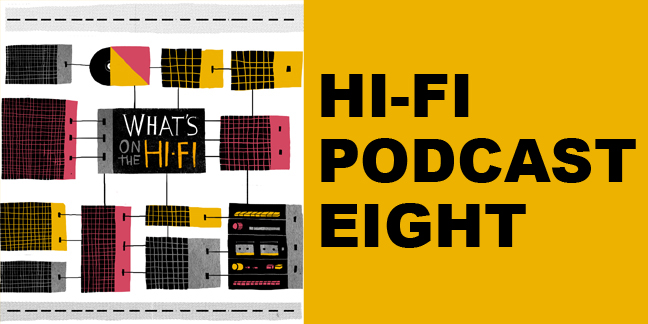 While you listen to the podcast click here or on the image above to go to our podcast artist gallery to find out descriptions, links and more.

Listen to "Podcast 8" MP3


Artist - Track Names
1) LAURA GIBSON - "SPIRITED"
2) NINCA LEECE - "FUNNY SYMPHONY"
3) YEASAYER - "O.N.E."
4) BEAR IN HEAVEN - "LOVESICK TEENAGERS"
5) LO-FI-FNK - "MARCHIN' IN"
6) HIGH PLACES - "ON GIVING UP"
7) LOCAL NATIVES - "SUN HANDS"
8) MUSEE MECANIQUE - "NOTHING GLORIOUS"
9) DUM DUM GIRLS - "JAIL LA LA"
10) LAWRENCE ARABIA - "BEAUTIFUL YOUNG CREW"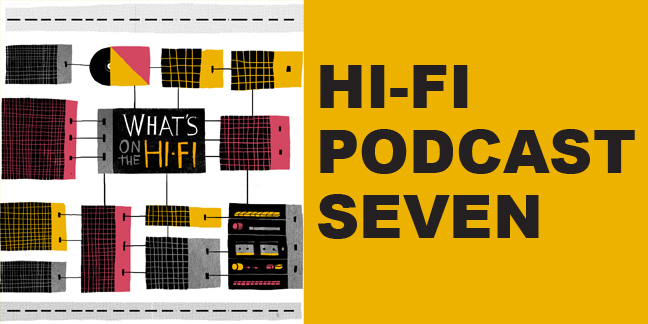 While you listen to the podcast click here or on the image above to go to our podcast artist gallery to find out descriptions, links and more.

Listen to "Podcast 7" MP3


Artist - Track Names
1) Beach House - "Norway"
2) Real Estate - "Beach Comber"
3) Museum of Bella Artes - "Who Do You Love"
4) Owen Pallett - "Lewis Takes Actions"
5) Banjo Or Freakout - "Leave It Alone"
6) The Mary Onettes - "Puzzles"
7) Ramona Falls - "Bellyfulla"
8) Fear of Tigers - "Sirkka"
9) Warpaint - "Krimson"
10) The Ruby Suns - "Cranberry"





Listen to "What's On The Hi-Fi Ep. #6" MP3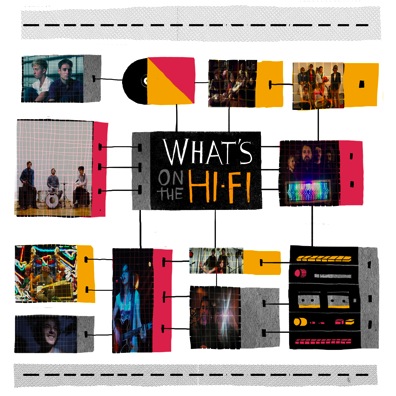 "Blessa" - Toro y Moi
Toro y Moi is the solo project of The Heist and The Accomplice lead singer Chaz Bundick. "Blessa", off his album
Causers of This
, is a unique sound that has elements of TV On The Radio, MGMT and crate robbers like Blockhead and R2DJ, but takes its own path. There is a psychedelic vibe behind the track like the best of Animal Collective and doesn't run off the rails like many of his psych-pop contemporaries. What sets the track apart is the sexy yet maudlin station it orbits above.
Toro y Moi (Official)
|
MySpace
"Everybody Knows It's Gonna Happen Only Not Tonight" - The Go Find

Morr Music artist and Belgian native The Go Find aka Dieter Sermeus provides a smooth, sweet and upbeat track that will make you kick your feet up and love life.
The Go Find
|
MySpace
"Golden Chain" - Lake Heartbeat

Trust in Numbers is the debut release from Swedes Lake Heartbeat. The Gothenburg-based duo is made up of Janne Kask (formerly of Brainpool) on vocals and Kalla Kåks on guitar / bass. Put out by Service (home of bands such as The Embassy, The Tough Alliance and Jens Lekman),
Trust in Numbers
glows with hooks and bright, romantic pop. The album is produced by Dan Lissivik of other projects such as Studio and Fontän (listen to "
Early Morning"
from Fontän). "Golden Chain" is our favorite track from the album, with its modern and sun bleached take on 60's guitar-pop, providing a welcome escape from a shortening of days and the nearing stretch of winter.
Lake Heartbeat (Official)
|
MySpace
|
Service


"I Felt Stupid" - The Drums

With "I Felt Stupid" from The Drums you can hold onto the increasingly fading memory of the dog days of summer. The Brooklyn duo (and Florida natives) delve into their New Wave influences and create a track which bops along on synths, Cure guitars and unabashedly shiny melodies. Lyrics of lost love mingle with talk of treks to the Eden that is the beach, where life seems slightly less complicated and "where we can finally be free". Grab the towels and lets go.
The Drums (Official)
|
MySpace
|
TwentySeven Records (MySpace)
"May You Never" - Land of Talk
Montreal's Land of Talk is back with a follow-up to the excellent 2008 release
Some Are Lakes
(produced by Bon Iver's Justin Vernon). The group, led by frontwoman Lizzie Powell (also part of the Broken Social Scene caravan) who is rebounding from vocal chord ailments earlier this year, has released the excellent EP entitled
Fun and Laughter
on the Omaha, Nebraska-based Saddle Creek Records. The EP includes 4 new tracks like the guitar driven change-up "May You Never", as well as videos for earlier releases, including the woozy standout "The Man Who Breaks Things (Dark Shuffle)". Look for a new full-length from the band in 2010.
Land of Talk (Official)
|
MySpace
|
Saddle Creek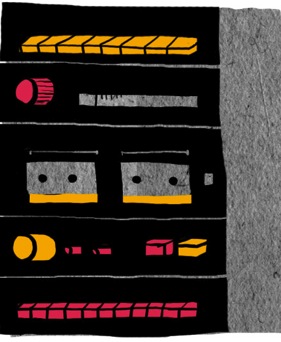 "Queen Kong" - Last Man Standing

Part glam era Bowie and part classic Pretenders, this track is all cool, tough jungle strut. Learn what festival goers all over the UK have known for several years: Last Man Standing is a force!
Last Man Standing
|
MySpace
"Scissor" - Liars
After traveling on a musical odyssey through the realms of a Jesus and Mary Chain and Pere Ubu post-punk revivalism, a Nitzer Ebb, industrial pit-stop and a formless, cinematic sound collage period, Liars - Angus Andrew, Aaron Hemphill and Julian Gross – seemed to have found their sound. "Scissor" is the first track from their upcoming album
Sisterworld
. The song retains an ominous and bleak residue from their earlier work but takes that previously scattered, confusing group of sounds and reveals a rich, evocative and succinct cry that is filled with wraithlike harmonies and vocals. When the "Scissor" bursts with brutal intensity you know the members of Liars have arrived. And they are going to be welcome on our hi-fi for a while to come.
Liars (Official)
|
MySpace
"Rollerskate" - Matias Aguayo
Dust 'em off, lace 'em up and hit the rink. It's time for couples skate at the roller disco. With
Ay Ay Ay
, Matias Aguayo (formelly of Closer Music) departs from his more established electronic style and explores a full-on world of left-of-center songcraft riddled with layers of wild vocal effect buckshot. Matias is at his most playful on tracks such as "Rollerskate", one of the release's most light hearted and unapologetically fun highlights.
Facebook
|
MySpace
|
Kompact
"War Bells" - Royal Bangs
Royal Bangs hail from Knoxville, Tennessee and with their sophomore release
Let It Beep
, deliver a gunning mix of 70's guitar rock tinged with just enough vintage electro wonkiness. To help put this sound in perspective (or not as the case may be), the band cite such far ranging influences from Bruce Springsteen to the soundtrack of
Blade Runner
.
Let It Beep
kicks off with the excellent track "War Bells", and the joyride continues for another 11 refreshing tracks.
Royal Bangs (Official)
|
MySpace
| Twitter: royalbangs |
Audio Eagle Records
"Darlin Dear" - Little Fish

Singer songwriter JuJu Sophie creates a heartfelt, strong and passionate song that reminds you of the best of PJ Harvey or Patti Smith. This Oxford lady is fierce and one to watch.
Little Fish
|
MySpace


Listen to "What's On The Hi-Fi Ep. 5" MP3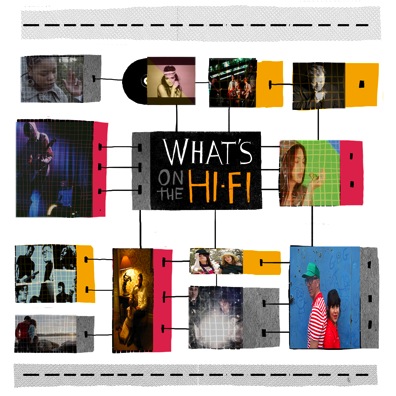 "Good Morning" - Bikini Machine

France's Bikini Machine (whose name is taken from the B-movie
Dr. Goldfoot and the Bikini Machine
) thrive on inspiration from the sounds of 50's / 60's subculture - coupling vintage guitars and melodies with modern rock and electro sounds. The imprint of Jon Spencer as producer and mixer on "Good Morning" is undeniable - playing here with many of his hallmark sounds.
MySpace


"Early Morning" – Fontän

Welcome to the sound of kraut-pop revisited. Fontän's "Early Morning" is an epic trek through retro electro sounds, treated token vocals and wailing electric guitars tumbling over 80's synth beats. The duo of Jesper Jarold and Johan Melin hail from the (unlikely) burgeoning musical hotbed that is Gothenburg in southern Sweden.
Official
|
MySpace
|
Information Records


"100 doLLa biLL" - Monica Rush

A young veteran of the New York music scene, Indian-American Monica Rush is a prolific songwriter including the demo of "Bad Girl" for Brittany Spears. Her single, "100 doLLa biLL", takes a tongue in cheek spin on the playgirl being played for her cash.
Monica Rush (Official)
|
MySpace


"Better Days" - Speech Debelle

Speech Debelle has come to the forefront this year with her win of the 2009 Barclycard Mercury Prize for her debut album
Speech Therepy
. Inspired by the likes of Ms. Dynamite (Mercury Prize winner in 2002), the 26-year-old South Londoner approached her label Big Dada back in 2005 looking to make a "hip hop version of Tracy Chapman". While far from the original brief, what results is a very different type of rap album.
Speech Debelle (Official)
|
MySpace
"Long Way From Home" - Stephen Luke

Childhood troubles caused Stephen Luke to have a falling out with his drum kit at the tender age of 17, which happily landed him in the arms of the guitar – for a time.
After losing his musical way, he had a few injuries that brought him back to the guitar and the music he loved. On "Long Way From Home" , Luke draws on his experiences to craft a deft song that reminds one of Chris Whitley with a polished and consuming production.
Stephen Luke (Official)
|
MySpace

" Oh No" - Kaiser Cartel

The Brooklyn based duo of Courtney Kaiser and Benjamin Cartel got together in the summer of 2004 and have been touring their world ever since. There is an edgy, out of tune sound to "Oh No" that reminds one of the first time you heard Alice In Chain's
Sap EP
. The modern twist is Courtney's loose wailing of the title.
(MySpace
)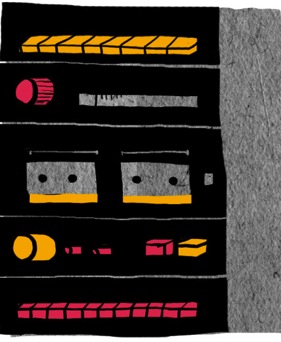 "Dragon" - The Amazing

The Amazing have crafted a well-balanced, sweetly melodic and soulful album with their self-titled freshman effort. It's overflowing with languid, intimate songs that could best be compared to the dreamier slow jams of The Allman Brother's
Eat A Peach
, the subtle ethereal synths of 10CC and the organic guitaring and vocals of Fleet Foxes.
The Amazing (Official)
|
MySpace


"Can we Stay" – The Woodlands

There is a touching intimacy to the track "Can We Stay" that can only be attributed to a wonderful love affair. Portland, OR natives The Woodlands are just that. The husband and wife duo (Hannah & Samuel Robertson) have created a lush and evocative song that calls out from a warm and gentle place of yearning and deep need. Hannah Robertson's voice is a light that peers through a world of emotion and wonder. They are definitely a duo to watch.
MySpace


"Falleg Depurd" - Blindfold

Blindfold are an Icelandic quartet now living in London, creating watery and muslin wrapped indie-pop. The group cites Radiohead and Sigur Rós as influences, while the more pop oriented strains of Coldplay and Keane are not far off the mark. One of the standout tracks from the group's second release
Faking Dreams
is "Falleg Depurd", a tender lament which gently builds, only then to quietly slip away. This track highlights the vocal and writing style of the group's frontman, founder and composer Biggi Hilmarsson. Blindfold also has an uncanny ability to translate their sound live, retaining the melting richness of their cinematic sound.
MySpace
|
CinePop Records

"Snow" - Lisa Germano

After a hiatus, Lisa Germano is back with her new release
Magic Neighbor
on Young God Records. Much has been said about her confessional and intimate style of song writing. The track "Snow" from the new release continues in this vein, building on Lisa's impressive solo catalog which spans almost two decades. With this track, as well as many of Lisa's songs, there is a unifying sense of comforting and appeasement, from wherever it may come. With
Magic Neighbor
, Lisa continues to prove herself to be a powerful artist, unwavering in her devotion to pursuing her singular vision.
Lisa Germano Official
|
Young God Records


"Low Files Tropical" - Get Back Guinozzi

Get Back Guinozzi is a London / Toulouse -based quintet headed by friends Eglantine Gouzy and Fred Landini. The group thrives on a pick 'n' mix of influences from reggae, dub African, Tropicalia with a hefty dose of summery pop. One of the highlights from the group's debut album
Carpet Madness
is the infectious single "Low Files Tropical" - a breezy groove which highlights the wonderfully warm childlike vocals of Ms. Gouzy (you can check out her solo work
here
). Also, check out Get Back Guinozzi's take on the Junior Murvin song "Police and Thieves" (a free download of the track is available on the
FatCat Records
site).
MySpace


"Levi Blues" - Dala

High school BFF's Amanda and Sheila of Dala have created a sound on "Levi Blues" that in any other hand's would be too saccharine sweet for normal consumption. It's the type of song that smiles a step before you do but always looks back and waits.
Dala (Official)
|
MySpace


Listen to "What's On The Hi-Fi Ep. 4" MP3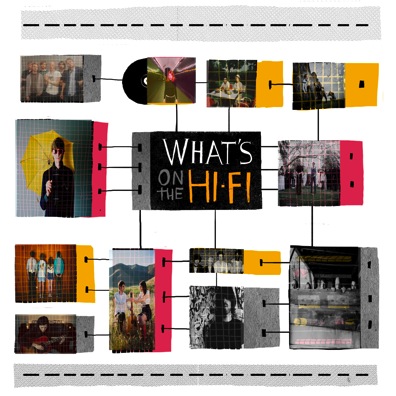 "In The Summer In The Heat" - Shannon Stephens
We see a broad and bright future from the former Sufjan Stevens bandmate. On the track she bares her soft but not brittle vocals over a richly picked and strummed acoustic guitar and a distant, spare bassline.
Asthmatic Kitty Records
|
MySpace
"Words of Love" – Jeremy Jay

Inspired by Françoise Hardy and the French New Wave (fans of Jens Lekman take note), Jeremy Jay creates an exceptional cover of a Buddy Holly classic. It's just him and a guitar, and it works so good.
K Records
|
MySpace
"Halleluja" - [ingenting]

Thanks go out to Kristian Dahl of Lacrosse for turning us on to this steller pop track from Sweden's [ingenting]! "Halleluja!", sung in Swedish, confidently swaggers along on Brit-pop riffs and a joyous melodic chorus. Its no wonder why this indie-pop track has been a top play on Swedish radio over the past few months. While the subtleties of the Swedish language may escape us, this delightfully addictive tune remains firmy stuck in our heads. "Halleluja!" is the first single from the album
Tomhet, idel tomhet
(which, in a rather stark contrast to the track, we understand means "emptiness, nothing but emptiness") and is out now on
Labrador
.
Watch
[ingenting] (Official)
|
MySpace
"Boulders" – Luxury Pond
Toronto-based musician, Dan Goldman is the force behind this sweet, lush and eclectic track that effortlessly fuses vocal harmonies and electronic samples into a building, ethereal and at times somber sound.
Luxury Pond(Official)
|
MySpace
"6174" - Don't Wait Animate

Fusing indie and dubstep, Londoners Don't Wait Animate create a terrifically warped and frenetic vibe, which as the story goes, was first christened "strumstep" by an excited (and rather lit) fan after a show. Each of the members of this five-piece brings to the group varied musical influences and affinities, and together they meticulously distill these into a heady and genre / era crossing concoction. Keep these guys on your radar!
Watch
the video for "6174".
Don't Wait Animate (Official)
|
MySpace
"My Body's A Zombie For You" – Dead Man's Bones
Hollywood star Ryan Gosling and Zach Shields take their love of all things macabre into the studio for an intriguing mix of doo wop, kid's chorus anthem, and the Misfits.
Dead Man's Bones (Official)
|
MySpace
"Bicycle" - Memory Tapes

Weird Tapes, Memory Cassette and Memory Tapes are all monikers of one-man-band Dayve Hawk who has recently released his first full-length
Seek Magic
. Liquid mercury tracks stream along on drum machine beats, detailed layered melodies and Dayve's pitched and muted vocals, creating an album of energized, but confidently chilled, electro-pop tracks. Give a listen to the first single "Bicycle" which ebbs and flows with late 80's New Order-style electro-pop guitars, synths and sharp-edged beats. The track is also available for download at
We're Tapes
.
Official
|
MySpace
|
Acephale Records
|
Sincerely Yours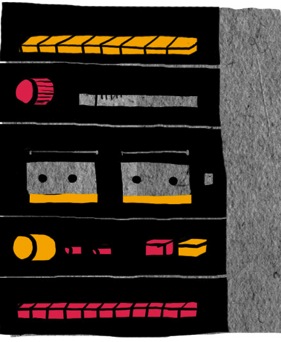 "War" - BMX
Hailing from the Sunshine Coast in Queensland, Australia, BMX bring blissed-out fun on this refreshing and imaginative track. The electro-pop sound is a wandering journey of danceable energy.
MySpace
"König" - Omo
Born in spring 2004. Omo (a.k.a Berit Immig and David Muth) have developed a sound based on mellow acoustic textures, amped-up casio's and Theremin sounding vocals.
Omo (Official)
|
MySpace
"Tall Countryside"
-
Shannon Wright
Wright's "Tall Countryside" from her album
Honeybee Girls
is a beautiful and melodic piece that combines her soft, commanding voice, a steady fingered guitar and a lonely snare drum keeping time. It feels like a walk through the woods on a distant, autumn afternoon watching the sun punch wholes through the falling orange leaves. It is an evocative tale from a powerful singer-songwriter.
Shannon Wright (Official)
|
MySpace
"Dishwasher" - Fujiya & Miyagi

Formed in Brighton in 2000, Fujiya & Miyagi are purveyors of the 70's Krautrock popularized by bands such as Can and Neu!. The band's name comes from the now infamous, waxing on and off teacher from
The Karate Kid
movies and a brand of a record player. They've produced several LP's and remix albums including 2008's
Light Bulbs
and their songs have found mainstream commercial success being featured in ads ranging from Jaguar to Miller Lite Beer.
Fujiya & Miyagi (Official)
|
MySpace
"Beyond Blue" - Limes

The Limes must surely be the only North Carolina / Paris band around. The band recenty now released a cinematic self-titled collection of songs which run the gamut of styles highlighted by the sunny strains of Beach Boys sing-a-long "Beyond Blue".
The Limes
is out now on
Sauvage Records
.
The Limes (Official)
|
MySpace


Listen to "What's On The Hi-Fi Ep. 3" MP3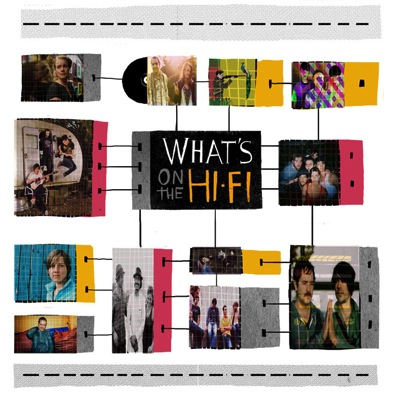 "Lust For Life" - GIRLS

Christopher Owens formed GIRLS in San Francisco with ladykiller Chet "JR" White when his former band Curls dissolved in 2006. After a buzz filled showcase at SXSW and a quirky video making the rounds for "Lust For Life" the band is mounted to take a huge leap in 2010.
MySpace
"Long White Ride" - Maplewood
Maplewood model their music on the Byrds and Flying Burrito Brothers of the American Southwest in the 70's. The group has a stellar lineup with co-vocalists and guitarists Mark Rozzo (of Champale), Steve Koester (of Two Dark Birds), guitarist Craig Schoen, bassist Jude Webre, and Nada Surf drummer Ira Elliot. Their album
Yeti Boombox
was released on Hamburg, Germany's Tapete Records in 2009.
MySpace
|
Tapete Records
"Dixie Cups in the Dead Grass" - The Skygreen Leopards
The Skygreen Leopards are Glenn Donaldson and Donovan Quinn, a unique psych-pop band from San Francisco that explore esceptional and clever wording atop loose but well crafted music.
MySpace
|
Jagjaguwar
"Mirrored And Reverse" - White Denim

Austin-Texas rockers White Denim have put together a brilliant and uncompromising sophomore release with
Fits
. The trio continues to move the goalposts from their 2008 debut Workout Holiday; playing with an amalgam of disparate sounds and rhythms, agilely shifting (often mid-track and without warning) from garage rock, to blues, country, punk to psychadelica. Recorded in their trailer, tracks reel with howls, gigantic riffs, impressively tight and explosive rhythms and reverberating inventive energy. It should be a complete pileup, but instead, it makes for a wonderfully chaotic and heady mix...
read more from our interview
White Denim (Official)
|
MySpace
"Birds That Move" - Panther

Panther is Charles Byron Salas Humara and Joe Faustin Kelly (Philip Glass Ensemble, Steve Reich ensemble) and occasionally Sara Welker on violin. With the release of their new record
Entropy
(Kill Rock Stars), the have sculpted a more melodic and cohesive sound...
read our interview with the band

Panther (Official)
|
MySpace
"Charlie Darwin" - The Low Anthem

Formed in Providence, Rhode Island in 2003 and consisting of multi-instrumentalists Ben Miller, Jeff Prystowsky and Jocie Adams The Low Anthem offers meticulously crafted songs.
Oh My God, Charlie Darwin
and the single "Charles Darwin" are full of lyrics about longing and are often impressively beautiful
The Low Anthem (Official)
|
MySpace
"Walking the Dog" - fun.

Like the name of the band "Walking The Dog" is an upbeat pop gem that harkens back to early 80's British pop like Joe Jackson and Elvis Costello.
fun.(Official)
|
MySpace
"I See A Brightness" - Lacrosse
Lacrosse is a wonderfully sunny six-piece pop combo from Stockholm who are purveyors of a singularly clever brand of (intense) euphoria. The tracks on the band's excellent
Bandages For The Heart
are far from saccharine, wide eyed ditties along the lines of Love Is. but are rather musical Polaroids which delve into the intricacies and inherent messiness of all that is romantic love. On this sophomore release, multiple male / female vocals thread back and forth atop indie-pop I'm From Barcelona-like anthems.
Bandages For The Heart
is out now...read What's On Lacrosse's Hi-Fi...read
What's On Lacrosse's Hi-Fi
Lacrosse (Official)
|
MySpace
|
Tapete Records
"Comin To Getcha" - Kool Dj Dust

Laptop and sample wizard Daniel Savio provides a cool and catchy dance vibe on "Comin' To Getcha". Get the track
here
.
MySpace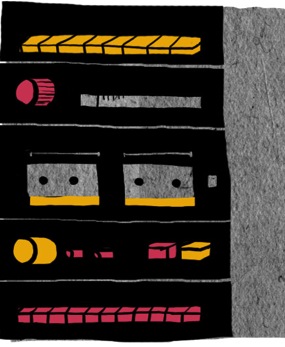 "I Talk To The Trees" - Masha Qrella

Berliner Masha Qrella continues her solo efforts with her third release
Speak Low - Loewe and Weil In Exile
and creates a laid-back, lo-fi pop gem with the standout track "I Talk To The Trees". On the album, Masha shares her surprising and blessedly un-theatrical take on songs by Kurt Weil and Frederick Loewe. The album was born out of a 2007 project with Berlin's Haus der Kulturen der Welt as part of its "New York - Berlin" celebrations. The challenge of the project was to find new and fresh approaches to Weil and Loewe songs, and Masha unquestionably succeeds in avoiding the obvious pitfalls and gives the tracks a welcome twist.
Speak Low
... is out now on Morr Music.
Morr Music
|
MySpace
"Linger With Pleasure" - Ane Brun

"Linger With Pleasure" is an all too brief and mesmerizing track inspired by an island off the Norwegian coast where her father is from -- a longing for that rare and fleeting feeling of tranquility and clarity. The beautiful album
Changing of the Seasons
highlights some of the best of Ane's songwriting and her ability to craft the rawest of bittersweet love songs.
Ane Brun (Official)
|
MySpace
"Bitch Of The Bitches" - LCMdF

Emma and Mia Kemppianen and Malin Nyqvist hail from Helsinki and make up the frenetic electro-pop trio that is Le Corps Mince de Françoise ("The Slim Body of Françoise"). These young ladies whip up furious musical dust devils and scatter in self-knowing and biting lyrics. The first single "Bitch of Bitches" off their debut album of the same name is produced by Berliners New Judas who also had a hand in Annie's release Don't Stop. An ode to the second sex, the ladies declare on "Bitch of the Bitches": "I'm gonna marry Agent Cooper, he'd be good as a wife! I don't want to marry you, stay out of my life!"
Bitch of Bitches
is out now on
Stimulus
.
MySpace




Listen to "What's On The Hi-Fi Ep. #2" MP3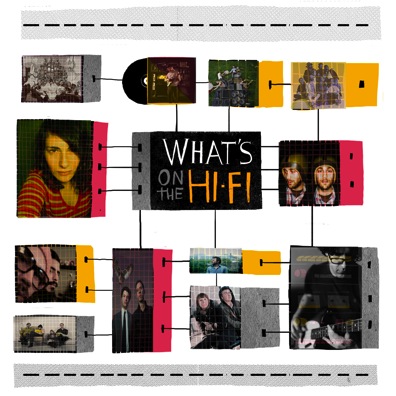 "40 Day Dream" - Edward Sharpe & The Magnetic Zones

Edward Sharpe and his 11-piece band caravan of neo-hippie, bus riding mates deliver an infectious hook on this string driven, love song that John Lennon would smile if he heard.
Edward Sharpe & the Magnetic Zeros
|
MySpace
"Good Friends, Bad Habits" - Owen

Chicago's Mike Kinsella provides rich and provocative lyrics in this lush and smart ode to friends on the shadowy side.
MySpace
|
Polyvinyl Record
s
"Los Angeles Guitar Dream" - Spanish Prisoners

Spanish Prisoners' Leo Maymind and band are developing a singular sound on this track that will separate them from the normal Brooklyn pack. Read Leo's Summer Tracks and brief album review
here
.
Spanish Prisoners (Official)
|
MySpace
"La Llama" - Savath & Savalas

Enjoy the full-layered sound of one of Barcelona's newest groups. It's dreamy, electronic and sung in Spanish. All I need is a sunset and a drink!
MySpace
"Take It On" - Wye Oak

Off their darker, sophomore effort the Baltimore based duo quietly rock you into a percussive, groove on their newest single.
MySpace
"People Say" - Portugal, The Man

We need a new rock anthem sing-a-long for the war-like face of the modern world and Portugal, The Man have delivered in spades.
Portugal, The Man (Official)
|
MySpace
"Ancestors" - Throw Me The Statue

This is a sweet and well-balanced rock confection from a Seattle band to watch.
Throw Me The Statue (Official)
|
MySpace
"Daft Punk Is Playing At My House" - Magic Arm
This Sussex band create a refreshing remake of LCD Soundsystem's modern classic.
MySpace

"Gravitate" - Lou Barlow

The Sebadoh and Dinosaur Jr. founder is still at the height of his creativity on this new track from his forthcoming album.
Lou Barlow (Official)
|
MySpace
"Unfold" - Julie Peel

A wonderfully sensitive and emotive new track from Cannes native filled with heartfelt vocals and deep cello.
Julie Peel (Official)
|
MySpace
"Maybe I'm Crazy" - Milke

These British boys might have created a perfect pop song that only slightly drinks from the 80's cup. What do you think?
MySpace
"Your Hand In Mine" - Liam Frost feat. Martha Wainwright

This is a sly and sexy track from the Manchester alt/folk rocker and the wonderful Ms. Wainwright.
Liam Frost (Official)
|
MySpace

Listen to "What's On The Hi-Fi Ep. #1" MP3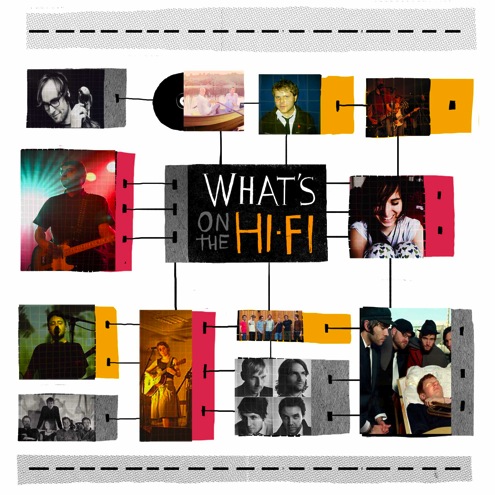 "Los Angeles" - Sr. Chinarro
Single from
Ronroneando
, released by Mushroom Pillow, from this cult figure of the Spanish independent underground scene.
Sr. Chinarro's leader Antonio Luque shares his top summer picks with What's On The Hi-Fi
here
.
Sr. Chinarro (Official)
|
MySpace
|
Mushroom Pillow
"Airsuit" - Windmill
A wonderfully quirky track off the Epcot Center-inspired album
Epcot Starfields
from Windmill to be released on Melodic on 14 September 2009. Various European tour dates are in the works for this fall!
Windmill (Official)
|
MySpace
|
Melodic
"It Pays to Belong" - The Embassy
Catchy summer electro-pop tune from the Göteborg duo's just released album Tacking on indie Swedish label Service! Check it out!
The Embassy shares their top summer picks with What's On The Hi-Fi
here
.
The Embassy (Official)
|
MySpace
|
Service
"Gone With The Weather" - Original Folks
A wonderfully upbeat sing-a-long affair from the release
Common Use
from French indie folk / pop project Original Folks.
Read our interview with Jacques Speyser of Original Folks
here
.
Herzfeld (Label)
|
MySpace
"Window" - Whalebone Polly
A joyous new track from the duo Rachel Dadd and Kate Stables (of This Is The Kit), to be released on the EP
Taproot and Sill
on 13 September 2009. The duo have so far scheduled the following UK dates in September (be sure to check the group's MySpace page regularly for updates):
3rd - Wigan
4th - Norwich
5th - Suffolk
6th - Winchester
8th - Bournemouth
10th - Bristol
11th - Bristol
13th - Brighton
Read our interview with Kate Stables
here
.
MySpace
"Already Over" - Violens
A sparkeling, summer inflected track from NYC's Violens' excellent self-titled debut EP!
Violens (Official)
|
MySpace
"Imperial Climb" - Acetate Zero
A swooning and explosive track from the new release
Hesitation Blues
from Paris-based Acetate Zero.
Acetate Zero (Official)
|
MySpace
|
Arbouse Recordings
"Open Organ" - Sébastien Schuller
Stunning track off the evocative release
Evenfall
from French artist Sébastien Schuller.
Read our review of Evenfall
here
.
Sébastien Schuller(Official)
|
MySpace
|
Green United Music (MySpace)

"Don't You Say Your Heart Is Broken (We Know It's Not)" - Pets
Infectious summer track from Sweden's Pets to be released on their debut album this autumn on April 77 Records -- trust us, you will be hearing a lot more about Pets in the months to come!
Pets (Official)
|
MySpace
|
April 77 Records
"Summers" - Loney, Dear
Track for the season off the release
Dear, John
from Loney, Dear, the alter-ego of Swedish multi-instrumentalist / songwriter Emil Svanängen. Be sure to catch Loney, Dear on an extensive North American tour this autumn!
Emil shares his top summer tracks with What's on the Hi-Fi
here
.
Loney, Dear (Official)
|
MySpace
"Golden and Green" - Builders and the Butchers

An unusual new song from a great sounding new band from the great Northwest.
The Builders and the Builders (Official)
|
MySpace
"Joints" - Holly Miranda

Off of her
Sleep on Fire
Ep this Tennessee gal shows some real chops on this song.
Holly Miranda (Official)
|
MySpace