Royal Bangs
"War Bells"
From
Let It Beep
(2009)
Audio Eagle Records (US) / City Slang (Europe)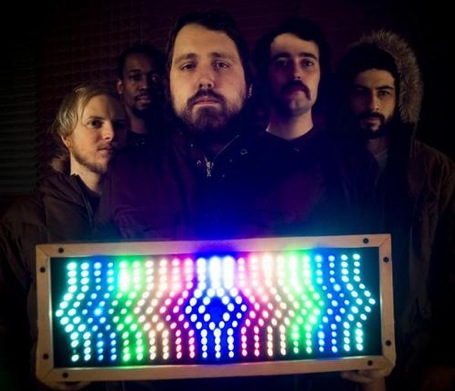 Listen to "War Bells" MP3
Royal Bangs hail from Knoxville, Tennessee and with their sophomore release
Let It Beep
, deliver a gunning mix of 70's guitar rock tinged with just enough vintage electro wonkiness. To help put this sound in perspective (or not as the case may be), the band cite such far ranging influences from Bruce Springsteen to the soundtrack of
Blade Runner
.
Let It Beep
kicks off with the excellent track "War Bells", and the joyride continues for another 11 refreshing tracks.
Check out a live session (from January 2009) from Royal Bangs on Daytrotter
here
.
Royal Bangs (Official)
|
MySpace
| Twitter: royalbangs |
Audio Eagle Records