Fear of Tigers
"Sirkka"
From
Cossus Snufsigalonica
Self-released (2009)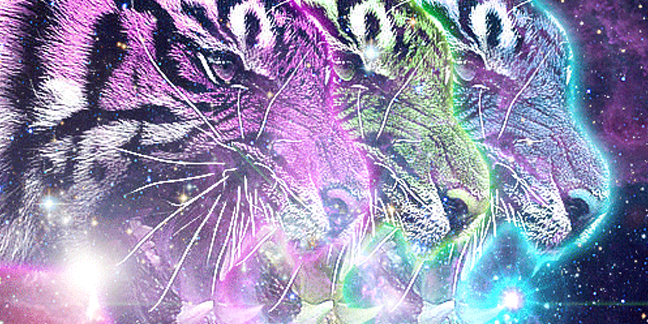 Listen to "Sirkka" MP3
Fear of Tigers is the moniker of Ben Berry who has a knack for crafting layered compositions from a wonderful mishmash of retro inspired electronica. Mr. Berry (born and raised in Kobe, Japan and now living in Greenwich, England) seems to approach songs like multi-pronged arrangements, with attention given to the minutiae of the overall soundscape. The track "Sirkka" sums up the Fear of Tigers' sound nicely. On this track, the sounds of rain and thunderclaps lead us in over hooky synths and a dipping beat, cue the waka waka guitars, side step to early anthem rave, and then the staccato strings, and back again…. Hats off to Fear of Tigers for these 10 blissfully upbeat and cynicism-free tracks.
…and Happy Holidays! Fear of Tigers is making the debut release
Cossus Snufsigalonica
downloadable for free at
here
.
And, thanks to the
Valerie Collective
for putting us on to this!
MySpace