Ramona Falls
"Bellyfulla"
From
Intuit
Barsuk Records (2009)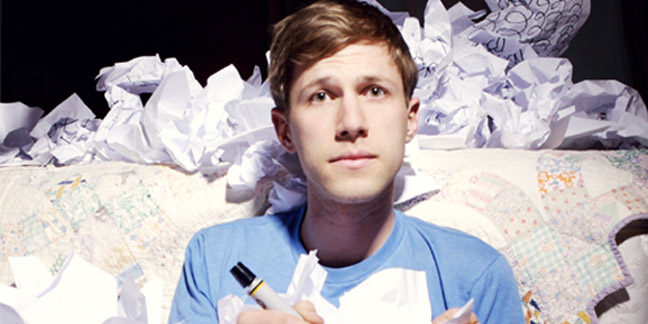 Listen to "Bellyfulla" MP3
Ramona Falls is the solo project of Brent Knopf, also of the Portland trio Menomena. In creating the project, Knopf looked to the inspiration of one of his favorite Oregon hiking trails, a place which is at once a refuge and a space to come together. In this vein, Knopf explored working with over 30 guest artists over the span of the 11 diverse tracks which make up his debut
Intuit
.
Knopf's songs are at their most powerful when they are at their most simple, allowing the melodies and the lyrics to ease into being. In this way, the penultimate track "Bellyfulla" builds with a reserved and plucky urgency, clearing the way for Knopf's lyrics, eventually leaving the author blissfully overwhelmed by "more happiness than a body can hold".
MySpace
|
Barsuk Records