Real Estate

"Beach Comber"
From
Real Estate
Woodsist Records (2010)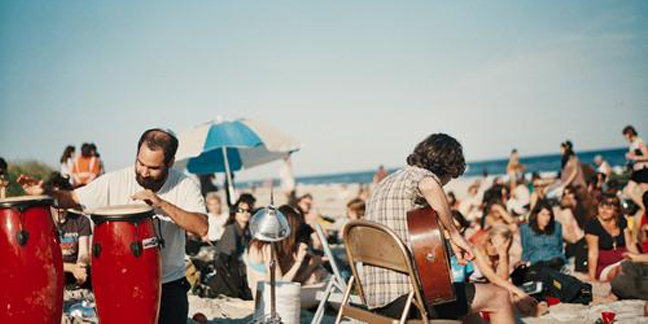 Listen to "Beach Comber" MP3
In the midst of this icy cold winter we thought we would give you a little peak through the snow to the summer ahead. New Jersey quartet Real Estate serve up smooth, chiming, staccato guitars that are reminiscent of the sun soaked sounds of West Coast surf pop of years past. On "Beach Combers" the group finds a welcome balance of psychedelia and heartfelt harmony that will make you get out that swimsuit and dance around in your apartment as the snowflakes peer in the window from outside. Warning: Avoid mirrors if dancing in your trunks or bikini…at least until you get tan.
MySpace
|
Woodsist Records