Lo-Fi-Fnk
"Marchin' In"
New album expected in 2010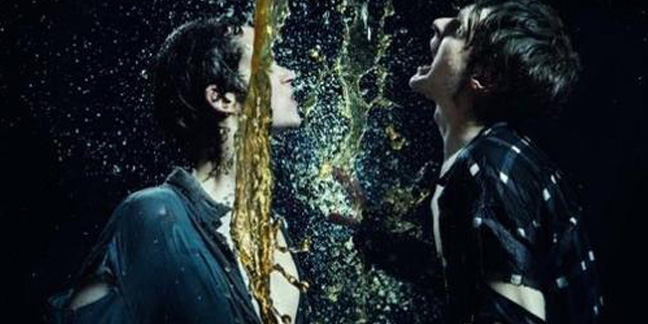 Listen to "Marchin' In" MP3
Lo-Fi-Fnk are two young Swedes, Leo Drougge and August Hellsing, who make playful indie-pop dancefloor music. The two met in high school and formed the group back in 2001. In a complimentary division of labor, Leo is charged with songwriting, production, lead vocals, bass and percussion, while August focuses on production, mixing and keyboards.
The group's first full-length release
Boylife
was released in 2006, seeing the duo hit the road, headlining dates in Europe and opening for bands such as The Rapture, Hot Chip and Justice in the US. NME referred to the
Boylife
track "City" as conjuring images of Daft Punk tossing aside their helmets to reveal Bangalter and de Homem-Christo in a state of ecstasy. And in 2008, Kitunsé featured the track "Want U" on their Compilation 6.
Lo-Fi-Fnk are now working on their second album which is expected to be released later this year. A hint of the sound to come takes the form of the track "Marchin' In", a laidback call to youth with a snapping and piano chord driven melody, featuring the backing vocals of Maja Gödicke.
Watch the video for the track
here
-- however, don't be fooled by the languid images of sea life, there is danger in these waters.
Official
|
MySpace