Joy Orbison

"So Derobe"
From
The Shrew Would Have Cushioned The Blow
Aus Music 2010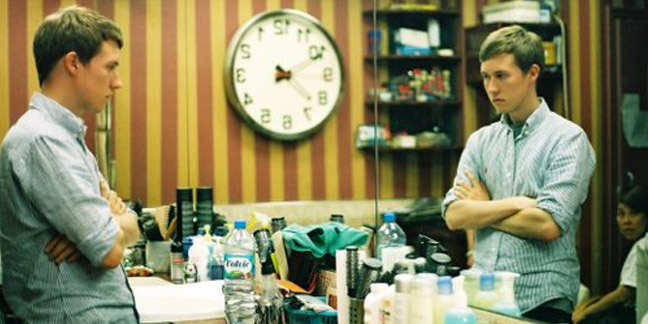 Listen to "So Derobe" MP3
Joy Orbison (a/k/a producer Darren J. Cunningham) has outdone himself on this follow-up to 2009's massive, jet fuel on Xanax, "Hyph Mngo". Once known as "She Dressed the Best," "So Derobe" is included on his new EP,
The Shrew Would Have Cushioned the Blow
, and the sound just percolates inside your ears running the length of your spine and into your feet. It paints an evocative picture which expands his normally blissed out sound with the deep touch of latin tinged, percussive, finger snaps and Human League/Boyz II Men samples. The transition to the ambient part is unexpected, but it works well with the overall tone. A little bit of sonic-cine!
The track is smart and is such a genre mixer that it has been embraced by just about everyone out there. If we were forced against a speaker to make a comparison, the track sounds most like Alex Gopher with 21st century production -- but that is just musical hairsplitting. It's simply an amazing dance cut.
Check out video for "Hyph Mngo"
here
.
Joy Orbison(Official)
|
MySpace
|
Aus Music