The Morning Benders
"Excuses"
From
Big Echo

Rough Trade (2010)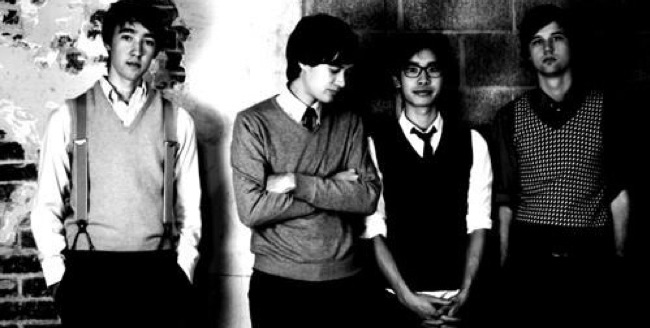 Listen to "Excuses" MP3
With
Big Echo,
Berkeley, CA band The Morning Benders have made a huge leap forward from the delightful but simple pop sounds on their 2008 debut album
Talking Through Tin Cans.
The new release is deeper, more eclectic and features lush, layered songwriting and thoughtful, exciting production from singer Christopher Chu and co-producer Chris Taylor of Grizzly Bear.
On the opening track "Excuses", Chu takes on the role of 50's style balladeer with his cool, gentle and ethereal delivery. The music follows suit from the opening timpani drum sound, to the orchestral strings and the slow dance, prance of the keyboards. What makes the song so marvelous is that they make the sound refreshing. It's a perfect soundtrack to soak in the summer and remember how a well-crafted pop tune can change your day.
Big Echo
is available now in the US and will drop in the UK/Europe on June 28th.
MySpace
|
Rough Trade Records