White Hinterland
"Icarus"
From
Kairos
Dead Oceans (2010)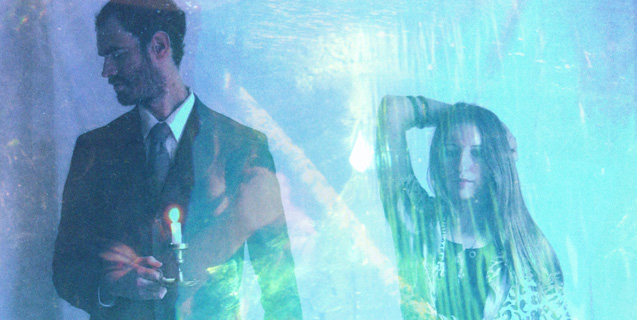 Listen to "Icarus" MP3
White Hinterland is the project of Portland-based Casey Dienel, who is joined by Shawn Creeden on the new release
Kairos
. This atmospheric album
has the classically trained Casey leaving former territory behind, eschewing acoustic instruments for electronic instrumentation and effects, percussion and washes of sound. The result is an ambitious collection of off-kilter pop that shines in being just that bit different.
Casey said that making the album was like swimming in a cave, trusting only the instinct to just keep swimming. This is also a particularly fitting description of the single "Icarus", a chilly swing propelled into the vastness on echoing minimal percussion and looping calls.
Check out the beautiful animated video for the release
"Amsterdam"
(featuring mystical gherkins no less) created by
Michaela Copikova
.
Kairos is out now on Dead Oceans. White Hinterland is on tour now in the US with stops planned in Europe in May and June (21 May, London / 2 and 3 June, Paris).
White Hinterland (Official)
|
MySpace
|
Dead Oceans