jj
"Let Go"
From
jj nº 3

Secretly Canadian (2010)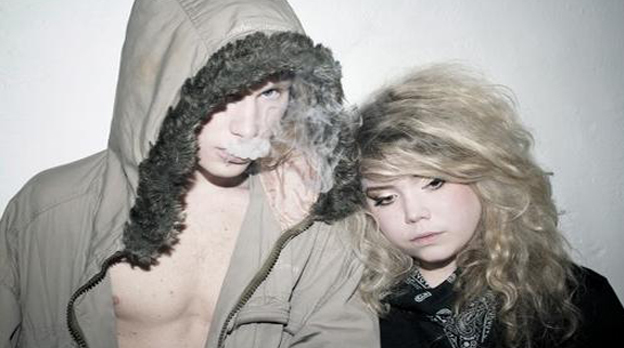 Listen to "Let Go" MP3
jj are the duo of Joakim Benon and Elin Kastlander hailing from Gothenburg, Sweden (taking their name from Truffaut's 1962 film Jules et Jim). Following up on last year's beautiful debut
jj n° 2
, the pair is back with the handily named
jj n° 3
, the band's first album to get a broader release with the help of Secretly Canadian.
This new release sees jj honing the often R&B and dubbed-out Balearic sound of their previous releases. The album kicks off with a soulful and simple, piano-backed track borrowing Lil Wayne's chorus from The Game's "My Life''. Several tracks such as "And Now", "Voi Parlate, Lo Gioco", "You Know" and "No Escapin' This" swagger along on an infectious and warmly crystalline tip. "into The Light" explores electronic synths, beats and washes, punctuated by snipits of excited latin football commentary. One of the standouts is the single "Let Go", building from a solo harmonica, adding blurring and icy beats and synths over Kastlander's sublime vocals.
As an aside, lest we forget that jj also brought us their take on the theme song to the TV series
Welcome Back, Kotter
.
jj have just wraped up playing a few dates with The xx in the US and are heading to Europe for several dates, including Paris on 21 May, Berlin on 23 May and Amsterdam on 26 May.
Tracklisting
"My Life"
"And Now"
"Let Go"
"Into the Light"
"Light"
"Voi Parlate, lo Gioco"
"Golden Virginia"
"You Know"
"No Escapin' This"
Make sure to check out the
video
for "Let Go" as it just makes you think this duo has more than a few avant-garde ideas going through their heads. This is definitely a twosome to watch.
Secretly Canadian
|
Sincerely Yours