Neon Indian

"Sleep Paralysist"
Green Label Sound 2010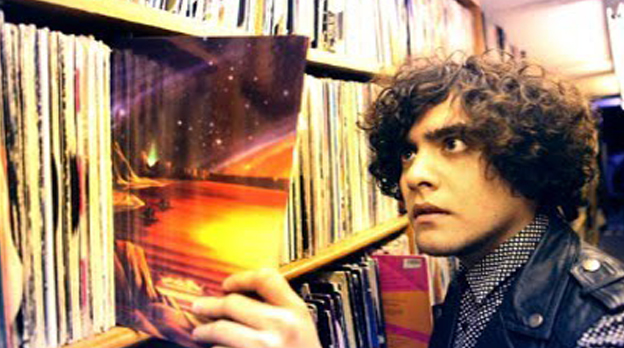 Listen to "Sleep Paralysist" MP3
We first heard rumblings from Alan Palomo while working as alter-ego Vega and with the band GhostHustler but its with new band Neon Indian that he has started to roar.
Formed in Denton, Texas in 2008, Neon Indian garnered a cart full of accolades with their debut LP
Psychic Chasms. T
he fuzzed-out, electronica and melancholy vocals in such songs as "Should Have Taken Acid With You" and "Deadbeat Summer" were surprise indie hits in 2009.
With the release of their new single "Sleep Paralysist", Palomo has continued his blend of tripped-out, bleeped up, psychedelic electronic that is both cool and accessible. If this is the future for Neon Indian, we like what we see in the cards!
Make sure to check out Neon Indian in NYC at The Music Hall of Williamsburg on June 17th.
Twitter
|
MySpace