Matthew Dear
"I Can't Feel"
from
Black City
(to be released August 2010 on Ghostly International)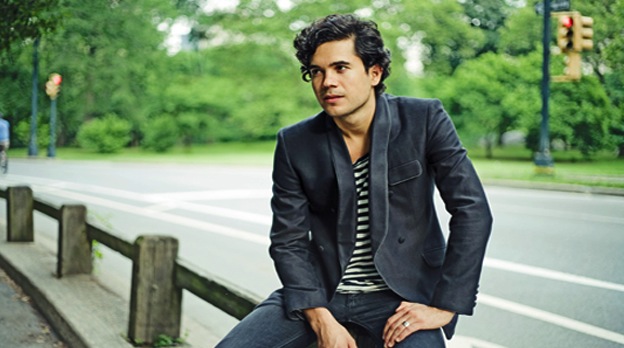 Listen to "I Can't Feel" MP3
Musically, Matthew Dear is many things: artist (under various aliases including Audion), producer, keenly sought after remixer and DJ, label co-founder (of both Ghostly International and Spectral Sound). And he is back this summer with his fourth album (under his own name)
Black City
, his follow-up to 2007's Asa Breed.
The title track from
Black City
"I Can't Feel" is spun from darker stuff. The track begins with an afro-rhythmic clip, a hypnotic bass loop, organ chords and restrained effects. This off-kilter groove is joined by Matthew's distinctive baritone croon, gliding fitfully forward, until the track simply dissolves. Enjoy the sexy darkness.
As a sidebar, check out the Ghostly International's free
'Discovery' App
to stream full tracks from the Ghostly International and Spectral Sound catalogues (with it's mood-based tool)..
Below is the tracklisting for
Black City
:
"Honey"
"I Can't Feel"
"Little People (Black City)"
"Slowdance"
"Soil to Seed"
"You Put A Smell On Me"
"Shortwave"
"Monkey"
"More Surgery"
"Gem"
Official
|
MySpace
|
Ghostly International