A Classic Education
"What My Life Could Have Been"
from
Hey There Stranger
Lefse Records/Holiday Records 2010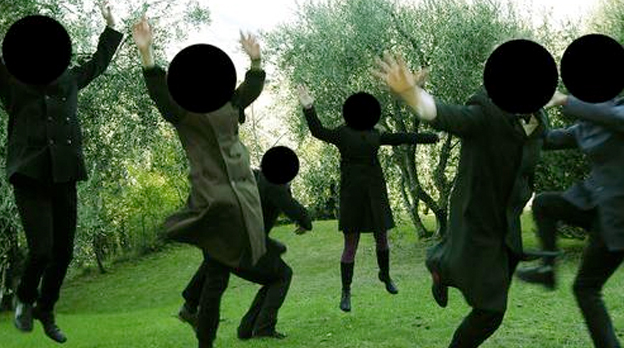 Listen to "What My Life Could Have Been" MP3
Bologna, Italy outfit A Classic Education is a promising young group, which has a distinct stateside approach to indie rock. Formed by Canadian singer and guitarist Jonathon Clancy and his Italian friends Luca Mazzieri and Paul Pieretto, the band is now a six piece with the addition of Giulia Mazza, Federico Oppi, and Stefano Roveda. Their sound could easily be mistaken for the best of Arcade Fire or the Decemberists and they translate that impressive aptitude onto their upcoming release
Hey There Stranger
(due out September 21).
On the lead single "What My Life Could Have Been" A Classic Education provide us with a rich, multi-layered, up-tempo dashboard - possibly dance-floor - pounder that glows with self-confidence and fun. The track gives you that feeling like you've heard early-New Order for the first time. In short, this band is hitting on all cylinders and seemingly, just in first gear. We will be watching.
Official
|
MySpace