School of Seven Bells
"Windstorm"
Ghostly International / Vagrant / Full Time Hobby 2010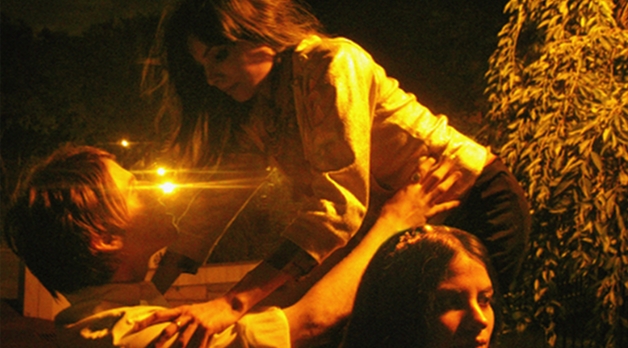 Listen to "Windstorm" MP3
School of Seven Bells was born back in 2004 when Benjamin Curtis from Secret Machines crossed paths with twin sisters Alejandra and Claudia Deheza of on!air!library!. Steadily devoting more time to the new group, these Brooklynites rallied behind the band's name, a reference to a mythical 80's South American pickpocket academy, where seven separate minds combined to work as one.
As a follow-up to 2008's Alpinisms, the trio is back with an excellent new release
Disconnect from Desire
, out now on Ghostly International, Vagrant and Full Time Hobby. The album opener is "Windstorm", a haze of Lush guitars and beats and swirling vocals from the sisters Deheza. You can check out the traffic stopping video here http://www.youtube.com/watch?v=jYBigw9c_vc , directed by David Altobelli (director and editor for the latest video of the quietly stunning group Hammock http://vimeo.com/9369965).
Catch School of Seven Bells on 23 October at Santos Party House (as part of CMJ) and later in Paris on 3 November 2010 at La Boule Noire as part of the Petit Bateau / Kitsuné Inrocks event.
Official
|
MySpace
|
Ghostly International
|
Vagrant
|
Full Time Hobby