Cold Mailman
"Time Is Of The Essence"
from
Relax; the mountain will come to you
Kråkesølv October 2010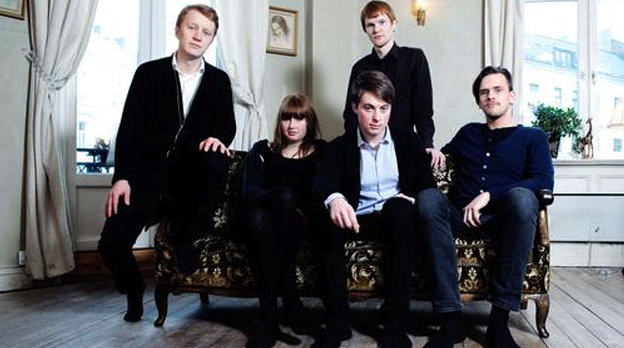 Listen to "Time Is Of The Essence" MP3
"Time Is Of The Essence" is the new single from Cold Mailman's second album
Relax; the mountain will come to you
. At the core of this Oslo collective is Ivar Bowitz (singer, singwriter, guitarist) writer, working with his friends to give flesh to the structures he creates. The result is indie-pop tracks which are airborne, bouyed by guitars and melodies and Ivar's restrained vocals with lighthearted storytelling.
Here
is a link to a live living room performance of "Time Is Of The Essence."
Also, check out the album's other addictive
standout
"Pull Yourself Together And Fall In Love With Me."
Cold Mailman will be playing several dates throughout Norway in October and November, and hopefully we will be seeing them play a few dates in the rest of Europe later this year.
Official
|
MySpace