Crystal Fighters
"Champion Sound"
from
Star Of Love
Zirkulo Records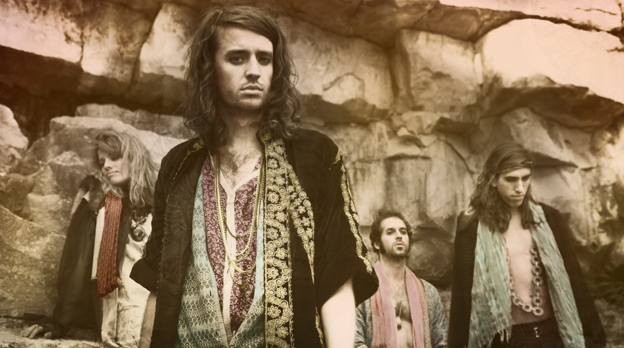 Listen to "Champion Sound" MP3
Crystal Fighters are an international London-based collective, fusing uplifting progressive dance music with old world Basque folk music. The group draws inspiration from the 80's Spanish / Basque "anti-todo" ("anti-everything") youth movement, taking their name from an unfinished opera written by singer Laure's deceased grandfather during his final months of insanity. The group has worked to expand upon the wild spirit of these writings, releasing their debut
Star Of Love
(acronym for SOL, Spanish for "sun"). This is a stand out album that continues to surprise with its inventiveness and wonderfully chaotic energy.
Be sure to catch Crystal Fighters live at Point Ephémère in Paris on 19 February. Not to be missed.
Official
|
MySpace