The Mountain Goats
"Damn These Vampires"
from
All Eternal Decks
Merge 2011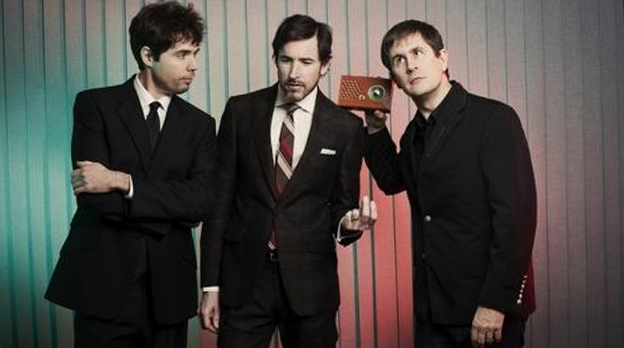 Listen to "Damn These Vampires"MP3
The Mountain Goats' is the musical project of singer-songwriter John Darinelle. Hailed by the New Yorker, GQ and Paste Magazine as one of the best lyricists of his generation, his songs are brimming with references as far reaching as mythology, religion, pop culture and literature.
During the last decade Darinelle played with several different musicians for studio and touring purposes but it was mulit-instumentalist Peter Hughes and former Superchunk drummer Jon Wurster that made The Mountain Goats gel together into a band.
On their new album,
All Eternal Decks
, Darinelle focuses his keen writing skills on his fascination with the occult. The title itself comes from the name of an apocryphal tarot card deck. Following in that vein, one of the standout singles of the album is "Damn These Vampires", a subtle, quirky but inordinately catchy track that tells the story of one man's journey to become a bloodsucker of the night.
Get
All Eternal Decks
now available on Merge Records.
MySpace
|
Official
|
Merge