Milagres
"Glowing Mouth"
Kill Rock Stars 2011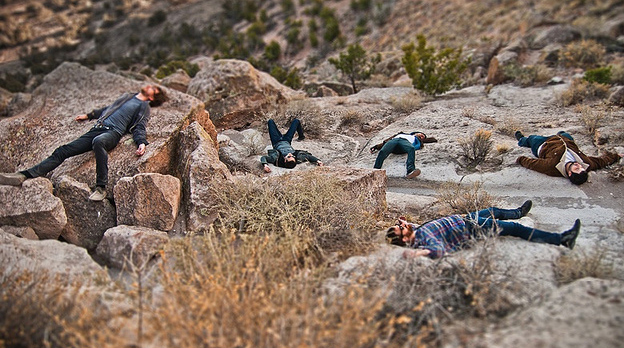 Listen to "Glowing Mouth" MP3
Other than having one our favorite publicity photos (see above), Brooklyn based indie popsters Milagres have put together a stirring and effective new track for their new label Kill Rock Stars.
"Glowing Mouth" is a simply constructed track featuring prancing 50's dancehall keyboard backed by a 90's R&B slow jam groove with ethereal falsetto laden vocals. Sounds like a bit of a hodgepodge but it flows and integrates perfectly. The song is an exciting first effort for Milagres and we expect to hear it out of bars and cars, at beaches and barbecues throughout the summer.
Myspace
|
Official
|
Kill Rock Stars