Colourmusic
"You For Leaving Me"
from
My ____ is Pink
Memphis Industries 2011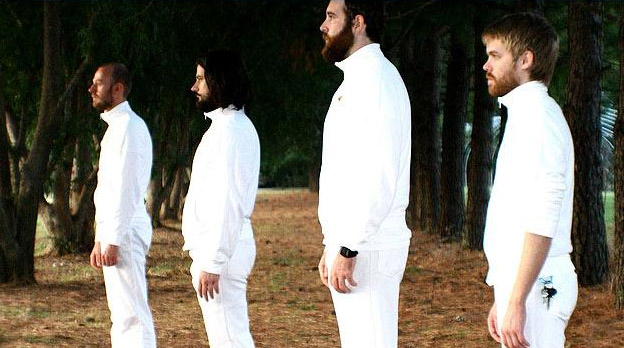 Listen to "You For Leaving Me" MP3
(Be aware track has a pause after the first note. We wanted to leave it as we received it. Thanks)
Oklahoma's Colourmusic has a reputation for oddity in both their approach to recording having once composed an entire album based on the work of Sir Isaac Newton and their live act which featured mock graduations, pre-recorded messages between songs and a wedding. Though this might sound possibly annoying or pretentious to some reviewers or music fans, I say: "lighten up a little".
As for the band's new sound on their latest album
My ___ is Pink
(I like to insert "flower"), the sound is full, richly conceived and tremendously straight ahead rock music in the vein of T-Rex. Check out the standout track "You For Leaving Me" which lays down a Billy Squier stomp and clap played against gospel-style rock and roll chorus. The track is decidedly sexy and tough.
Myspace
|
Official