The Stepkids
"Shadows On Behalf"
from
Self-Titled
Stones Throw (2011)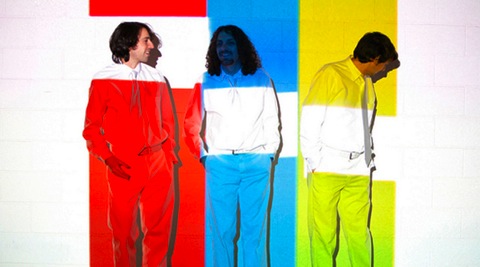 Listen to "Shadows On Behalf" MP3
The Stepkids are bassist and keyboardist Dan Edinberg, Jeff Gitelman (Alicia Keys' former guitarist) and Drummer Tim Walsh. Each of the members are amazing singer/songwriters in their own right.
After a decade of musical experimentation, the trio settled on an eclectic synthesis of punk and jazz, folk, neo-soul, funk and electro. This everything and the kitchen sink filters out into the making of their tracks as the band produce, engineer and record themselves all on a reel-to-reel.
The song "Shadows On Behalf" features pure grooves, meticulous harmonies and heady lines that are at once funky, retro-cool and modern in the same moment.
Check out the video for the song
here
.
Official
|
MySpace
|
Stones Throw