Carter Tanton
"Fake Pretend"
from
Freeclouds
Western Vinyl 2011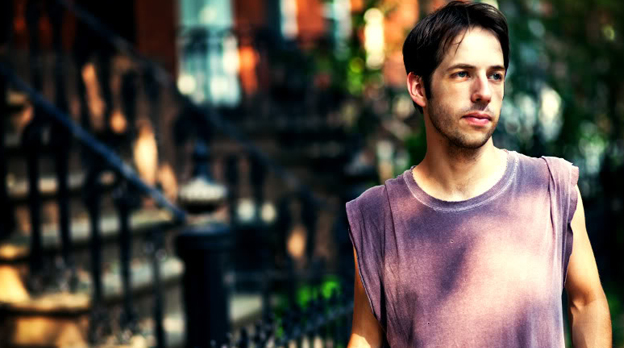 Listen to "Fake Pretend" MP3
Inspired by touring as part of Marissa Nadler's band playing guitar and recording and arranging parts of her recent self-titled release, Carter Tanton (also of Lower Dens and the now defunct Tulsa) has released a new solo album
Freeclouds
on Austin's Western Vinyl. On the new release, Carter draws references from David Bowie's 1969 song "Wide Eyed Boy from Freecloud", a song for those removed from the center of events, those left outside. Primarily recorded in his apartment, Carter pushed himself beyond the early intention of keeping the tracks simple and stripped down, exploring the use of synths, samples, drum programming and guitar textures and delays. Have a listen to one of our favorite tracks "Fake Pretend", a wonderfully stylistically pick 'n' mix, featuring Marissa Nadler on vocals.
You can pick up a copy of
Freeclouds
from the Western Vinyl
online
shop (also available on vinyl with a mp3 download).
Carter will be playing in NYC on 8 November at Cameo Gallery with Boy Without God and Wailing Wall. Along with other dates in Europe in November, Carter will be playing in Paris on 1 December at Point Ephémère.
Official
|
Twitter
|
Facebook
|
Western Vinyl