What's On The Hi-Fi...Tracks Of The Day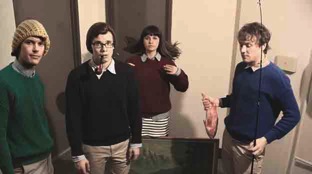 Enerate

"Unstoppable"
from
Good Times Airlines
Enerate Project (2013)
Sydney based band Enerate deliver a fun, effortless synth-based but entirely melodic pop sound on "Unstoppable" that will put you on Bondi Beach, watching the surf with a cold beer even if you are in you car traveling to work in Detroit with a hot coffee...
hear the track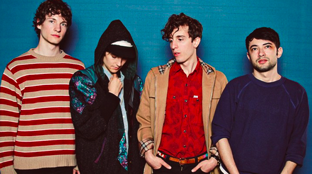 Beach Fossils
"Careless"
from
Clash of the Truth

Captured Tracks (2013)
Brooklyn band Beach Fossils bring a loose, intimate sound that is filled with an alternately staccato and soaring guitar, melodic rumbling bass and terse drumming redolent of the best of 80's Cure to their excellent new album
Clash of the Truth.
..
hear the track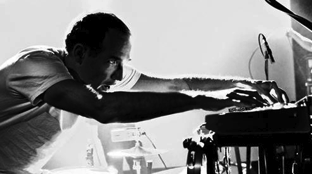 Daphni

"Ye Ye"
from
Jiaolong

Merge (2012)
Caribou creator Daniel Snaith has another hit under his new moniker Daphni with the album
Jiaolong
on Merge Records. This dance-oriented album features the standout track "Ye-Ye". The song is highlighted by a deep bass sample sound that almost sings over the deftly crafted and very rhythmic beats
...
hear the track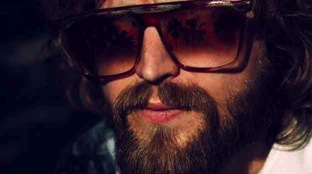 Californiaman

"Give Love Back"
(2012)
Inspired by the late 70's and early 80's sounds of artists such as Steely Dan, Robert Palmer, and Phil Collins, Stockholm's Californiaman (solo project of Joel Igor Hammad Magnusson of Me and My Army) creates music that is "fitting for both lovers, condors and cabriolets."...
hear the track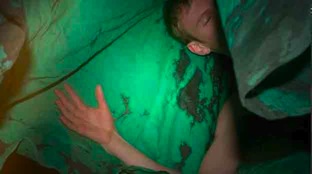 Solar Year

"Night & Day"
from
Night & Day 7"
Stratosfear (2012)
Montreal production duo Solar Year has created exciting and edgy tracks over the last year including the critically praised "Brotherhood"...
hear the track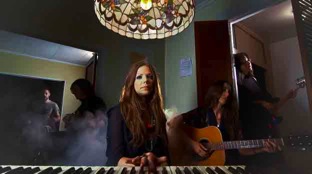 Desert Stars
"Boys I Like"
from
Boys I Like/Farewell Decade

(2012)
As a teaser for their first long player to be released next year, Brooklyn's Desert Stars have released the beautiful blissed out, psych-pop track"Boys I Like"
.
..
hear the track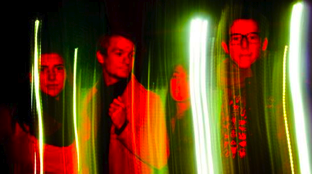 Trails and Ways
"Mtn Tune"
from (upcoming album)
Trilingual
(2012)
This DIY four-piece met while studying at UC Berkley. Now relocated to Oakland, the band looks to make music that is grounded in the idea of blending influences and taking the listener to different places. The band's debut album
Trilingual
is expected to be released early next year.
..
hear the track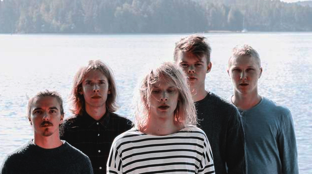 NEØV
"Windvane"
from
Orange Morning
Fullsteam Records (2012)
"Windvane" is the dream pop single from Kuopio, Finland's NEØV, led by brothers Annsi and Samuli Neuvonen. The band's debut album is set to be released later this year on indie label Fullstream Records. Be sure to check out the remix of the track from one of our favorites Korallreven (Marcus Joons and Daniel Tjäder of The Radio Dept.).
..
hear the track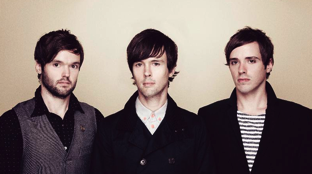 Atlas Genius

"Symptoms (Wild Cub Remix)"
from
Through The Glass
Warner Brothers (2012)
Atlas Genius are a band of three brothers from Australia who write addicting indie pop songs. "Trojans," the lead single, is an absolute gem. They recently put out their debut EP,
Through The Glass
and embarked on their first ever US tour. Atlas Genius are presently touring with Silversun Pickups...
hear the track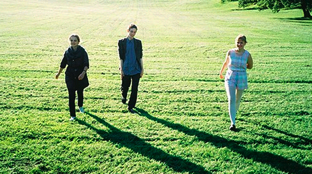 Museum of Bellas Artes
"Bear Cubs"
7" Bear Cubs / Dead Silence
Force Majeure
While we patiently wait for the Stockholm trio's debut album, we are enjoying Museum of Bellas Artes' new 7" featuring the beautiful and fleeting track "Bear Cubs"
...
hear the track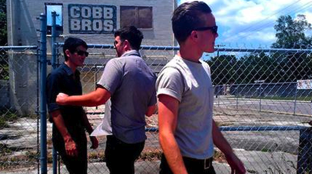 Merchandise

"Time"
from
Children of Desire

Katorga Works (2012)
With their ambitious release
Children of Desire
, Tampa, FL's Merchandise build on their post-punk roots and embrace a more romantic 80's alternative pop aesthetic. Merchandise, whose core members include David Vassalotti, Carson Cox and Patrick Brady, are making their LP available as a free download on their
website
or via
Katorga Works
...
hear the track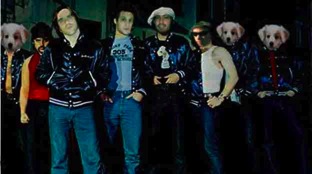 Honeydrum
"Traci's On The Phone"
from
Pleasures of the Sun EP
AMDISCS (2011)
"Traci's On The Phone"
is a wonderfully warped and lo-fi track from the
Pleasures of the Sun EP
from New Brunswick, NJ's Honeydrum. The EP is available as a (free) download from Honeydrum's
Bandcamp page
or on cassette from
AMDISCS
...
hear the track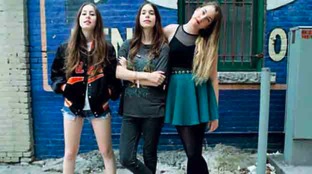 Haim
"Forever"
from
Forever
EP
National Anthem (2012)
L.A.'s folk-pop quartet Haim (the three Haim sisters and friend and drummer Dash Hunter) have been picking up steam since their SXSW shows earlier this year. This guilty pleasure title track from their debut
Forever EP
is a summery mix of easy harmonies, cowbells, funk guitars and cymbals...
hear the track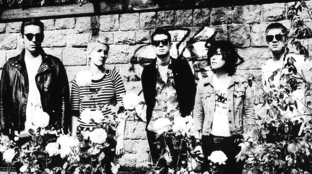 Crocodiles

"Endless Flowers"
from
Endless Flowers

Frenchkiss Recods / Souterrain Transmissions (2012)

Endless Flower
s is the third LP from San Diego's Crocodiles, seeing Brandon Welchez and Charles Rowell joined by Robin Eisenberg, Marco Gonzalez and Anna Schulte. The band continues their mixing of rock noise, melodies and distortion, and the title track is no exception...
hear the track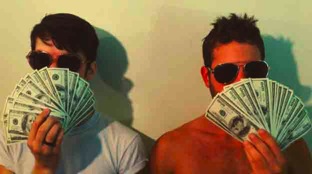 Night Panther

"Snudge"
from
Open Forever

Yvynyl 2012

Philadelphia based duo Night Panther offer not only their own self-described version of "sex, synth and Phil Collins" on the new track "Snudge" but also provide a contagious pop tune...
here the track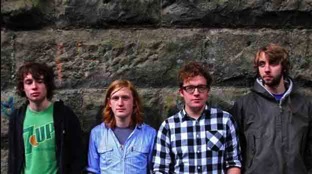 Three Blind Wolves

"Captain of a Ship"
from
Sound of the Storm

Communion Records 2012
Glasgow, UK natives Three Blind Wolves led by singer and main songwriter Ross Clark have created a dreamy, romantic and rhythmic track on "Captain of a Ship" redolent of Vampire Weekend with less of their standard alty-cuteness and erudition...
here the track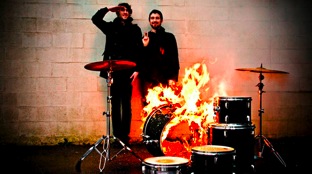 Japandroids

"The House That Heaven Built"
from
The House That Heaven Built EP
Polyvinyl Records 2012
This energetic jam is spreading amongst indie college students' ears like wildfire, giving the already well-established garage punk band Japandroids the prevalent recognition they've been working towards....
here the track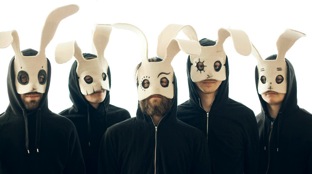 Sleep Party People
"Chin"
from
We Are Drifting On A Sad Song

Blood and Biscuits 2012

Sleep Party People is the project of Copenhagen-based multi-instrumentalist Brian Batz. The new release includes 9 tracks of wonderfully imaginative electronic dream pop. Otherworldly and hazy melodies deftly build into post-rock climaxes. Wearing rabbit masks on stage (to overcome shyness), Brian and his band put on an excellent live show
...
hear the track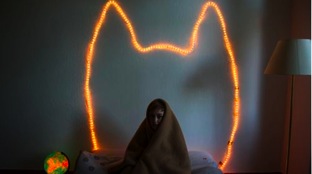 Labyrinth Ear
"Amber"
from
Apparitions
EP

Digital Release 2012
London synth-pop duo Labyrinth Ear have digitally released their follow-up
Apparitions
EP
. The group combines indie with sparkling synths, dreamy vocals and driving drums. The blissed-out track "Amber" is the first release from the EP...
hear the track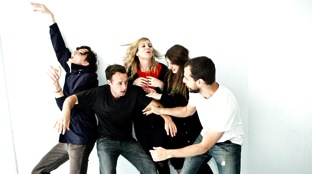 Here We Go Magic
"Make Up Your Mind"
from
A Different Ship LP

Secretly Canadian (2012)
One of our favorites Here We Go Magic are back this spring with a new release A DIFFERENT SHIP. The new release see Luke Temple and his band teaming up with Radiohead producer Nigel Godrich, creating an album that Luke described to us as three dimensional and sculptural...
hear the track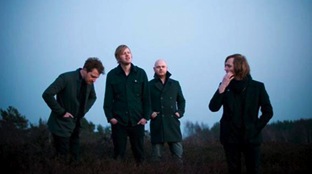 The Mary Onettes
"Love's Taking Strange Ways"
from
Love Forever EP

Labrador Records 2012
Sweden's The Mary Onettes have shifted gears with their new EP. Working with producer Dan Lissvik, the band moves away from some of their darker and grander moments, while still exploring 80's inspired sounds...
hear the track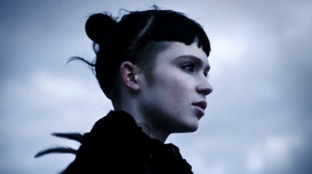 Grimes
"Genesis"
from
Visions

Arbutus Records / 4AD 2012
The new Grimes (a/k/a Montreal's Claire Boucher) release VISIONS is getting a lot of well-deserved attention. Newly signed to famed independent label 4AD, Grimes explores a variety of genres from synth-pop to atmospherics, drawing from influences as diverse as Enya, TLC and Aphex Twin
.
..
hear the track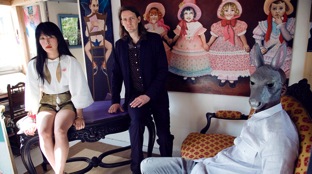 Tristesse Contemporaine
"I Didn't Know (Erik Omen Remix)"

Dirty / Pschent
(2012)

Named for a book on the main moral and intellectual movements of the 19th century,
La tristesse contemporaine
by Hippolyte Fierens Gevaert, Tristesse Contemporaine are a group of like minded musical vagabonds from Japan, Sweden and London.
..
hear the track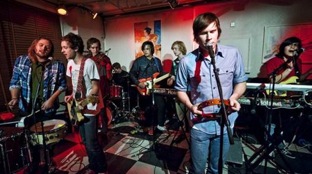 Young Dreams
"Young Dreams"
Modular People (2011)
In 2010, Bergen, Norway band Young Dreams uploaded three songs to Facebook including "Young Dreams". The song touches on the issues of the transition of youth to adulthood.
..
hear the track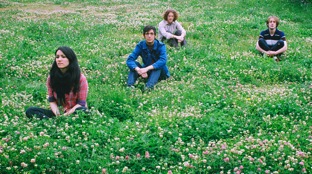 Tomten
"Ta Ta Dana"
from
Wednesday's Children

(2012)
Seattle, Washington based quartet Tomten are often described as "Baroque Pop" for their retro organ driven sound. Formed in 2010 by four Cornish College of the Arts students and started performing regularly in Seattle that summer, they soon recorded their eponymous debut LP in late 2010...
hear the track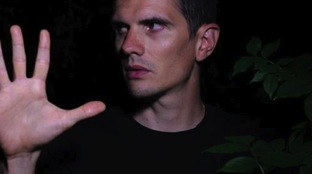 Lescop
"La Forêt"
from
La Forêt
EP
Pop Noire (2012)
Lescop is the solo project of France's Mathieu Lescop, formerly of La Rochelle-based group Asyl. Referencing 80's French new wave (think Taxi Girl), Lescop's sound is truly infectious, as showcased on the addictive single "La Forêt"...
hear the track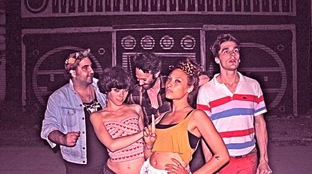 Friends
"I'm His Girl"

Lucky Number
2011
Chances are you will be hearing a lot more more about Friends in 2012. This Brooklyn 5-piece have been included in many a "ones to watch" list for 2012, including Q Magazine's Faces of 2012 and the BBC's Sounds of 2012.
..
hear the track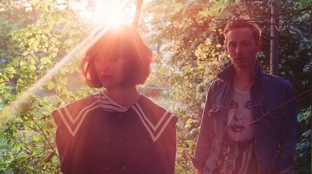 Elephant
"Assembly"
from
Assembly
EP
Memphis Industries 2011
Elephant is the duo of Emlia Rivas (vocals / keyboards) and Christian Pinchbeck (guitars / production). The London-based duo met up in May 2010 and have now released their first EP with Memphis Industries. The four tracks on the new release, including the hooky title track "Assembly", showcase their love of 80's synth pop and catchy baseline
..h
ear the track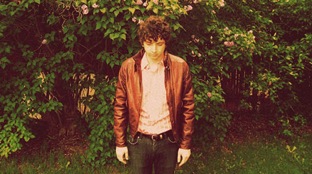 Youth Lagoon
"Afternoon"
from
The Year of Hibernation

Fat Possum Records / Lefse Records (2011)
While on last year's short Christmas break from Boise State, Trevor Powers working under the moniker Youth Lagoon, recorded his debut release
The Year of Hibernation
. The tracks from the album came together close to home - from recording keyboards in the kitchen and vocal reverbs in a large family garage. Drawing inspiration from such releases as
Treasure
from the Cocteau Twins,
..h
ear the track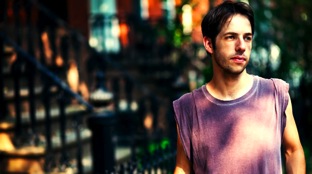 Carter Tanton
"Fake Pretend"
from
Freeclouds
Western Vinyl 2011
Inspired by touring as part of Marissa Nadler's band playing guitar and recording and arranging parts of her recent self-titled release, Carter Tanton (also of Lower Dens and the now defunct Tulsa) has released a new solo album
Freeclouds
on Austin's Western Vinyl...h
ear the track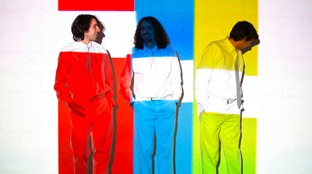 The Stepkids
"Shadows On Behalf"
from
Self-Titled
Stones Throw (2011)
After a decade of musical experimentation, the trio settled on an eclectic synthesis of punk and jazz, folk, neo-soul, funk and electro. This everything and the kitchen sink filters out into the making of their tracks as the band produce, engineer and record themselves all on a reel-to-reel...
hear the track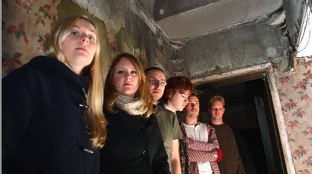 Lanterns on the Lake
"Lungs Quicken"
from
Gracious Tide Take Me Home
Bella Union (2011)
Recorded on a borrowed 8-track in an isolated house in Northumberland,
Gracious Tide Take Me Home
is the beautiful full-length debut from England's Lanterns on the Lake...
hear the track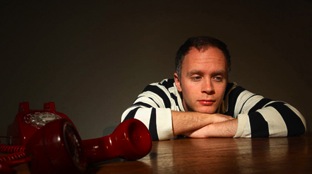 Jens Lekman
"An Argument With Myself"
from
An Argument With Myself
Secretly Canadian / Service (2011)
One of our favorite artists / storytellers Jens Lekman is back with an excellent 5-track EP
An Argument With Myself
, a smart and sharp follow-up to his 2007 release
Night Falls Over Kortedala
. On these wonderfully site-specific tracks, Jens shares the personal, all keenly observed, with a warm and laid-back sense of humor...
hear the track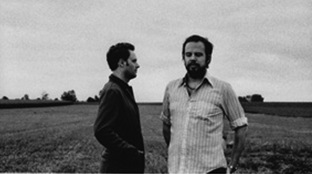 A Winged Victory for the Sullen
"Steep Hills of Vicodin Tears"
from
A Winged Victory for the Sullen
Erased Tapes (International) / Kanrky (US) / (2011)
A Winged Victory for the Sullen is the collaboration of Adam Wiltzie (Stars of the Lid / ex-Sparklehorse) and Berlin-based Dustin O'Halloran (a self-taught pianist who is a member of Devics and who has scored such films as Sofia Coppola's
Marie Antoinette
). Their self-titled release is a striking mix of neo-classical and ambient, echoing the vastness of Berlin's Grunewald Church where the album...
hear the track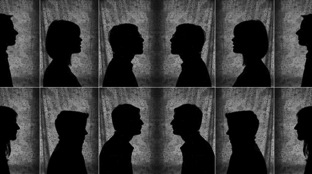 Hoop Dreams
"XCPR"
7" / Captured Tracks
"XCPR" is the infectious, short and sharp first release from the young sextet Hoop Dreams. The band hails from Blacksburg, Virginia, and features Max Brooks (vocals) and Jeff Haley (guitar / ex-Wild Nothing), Tommy Davidson (bass / Dream Cop), Jordan Mrazik (guitar), Julie Shepherd (violin), and Marcus McDonald (drums)...
hear the track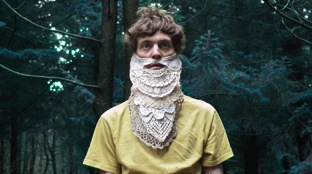 Sin Fang
"Always Everything"
from
Summer Echoes
Morr Music (2011)
To mark Iceland's Sin Fang's (formerly Sin Fang
Bous
) upcoming show in Paris we wanted to share "Always Everything" from this year's release
Summer Echoes
. The perfect opportunity to rediscover this beautifully layered album...
hear the track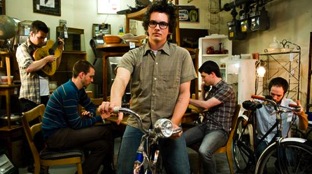 Pickwick
"Hacienda Motel"
Self Released 2011
The group started their path as an alt-country band but after two years of playing, experimentation and struggle they found their sound. It came in the form of the classic melodies and singing styles of the Stax and Motown R&B/Soul movement of the 60's and 70's. This new musical style allowed Disston - an intriguingly, full voiced and rangy singer - to develop and flourish...
hear the track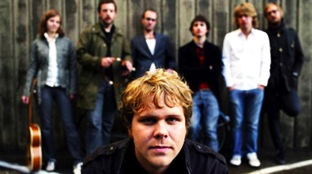 Loney Dear
"My Heart"
from
Hall Music
Polyvinyl 2011
Loney Dear's sixth album
Hall Music
, out in October, looks to be a more blissful effort than his 2009 Polyvinyl debut
Dear John
. The Stolkholm, Sweden native (aka Emil Svanängen) became internationally known as a do-it-yourself, home recording wonder creating five elegant, multi-layered albums of separation and yearning...
hear the track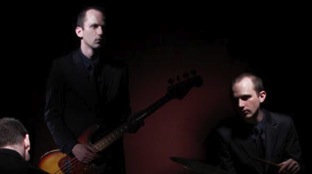 Pulseprogramming
"Island Answer Anywhere"
from
Charade is Gold
Audraglint 2010
Pulseprogramming began in the late 90's as an experimental musical project, releasing various material on labels such as Peacefrog and Aesthetics...
hear the track.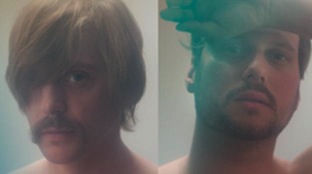 Pallers
"Come Rain, Come Sushine"
from
The Sea of Memories
(to be released 26/9/2011)
Labrador Records / EMI
Pallers
is the project of Henrik Mårtensson and Johan Angergård, two old friends from southern Sweden delving into a shared passion for electronic pop. Their debut album
The Sea of Memories
is due out in September, an album recorded in the disparate locals of Sweden, Spain, Miami and Cape Town...
hear the track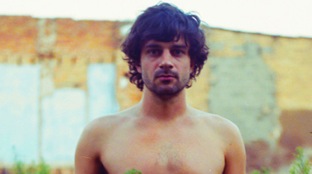 Nat Baldwin
"A Little Lost"
People Changes
Western Vinyl 2011
Portsmouth, New Hampshire's Nat Baldwin has a truly original sound. Baldwin is an upright bass player and a singer that flourishes in the soulful simplicity of his music...
hear the track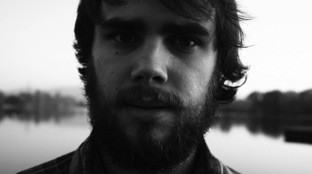 Jonas David

"You In the Fires"
Keep The Times
Volkoren (Munich) 2011
Born out of rush of vivid dreams, Germany's Jonas David's debut
Keep The Times
plots a cinematic path along the universal touchpoints of hope, love, anger and pain...
hear the track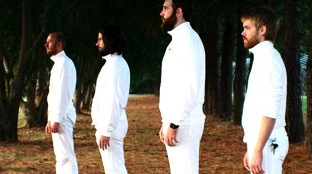 Colourmusic
"You For Leaving Me"
from
My ____ is Pink
Memphis Industries 2011
Oklahoma's Colourmusic has a reputation for oddity in both their approach to recording having once composed an entire album based on the work of Sir Isaac Newton and their live act which featured mock graduations, pre-recorded messages between songs and a wedding...
hear the track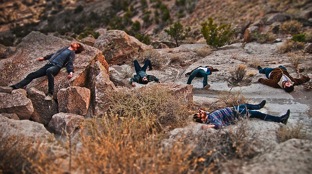 Milagres
"Glowing Mouth"
Kill Rock Stars 2011
Other than having one our favorite publicity photos (see above), Brooklyn based indie popsters Milagres have put together a stirring and effective new track for their new label Kill Rock Stars...
hear the track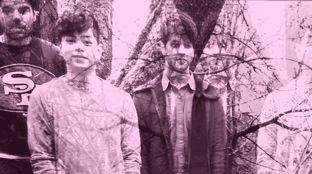 Craft Spells
"After The Moment"
from
Idle Labor
Captured Tracks 2011
Craft Spells' rise from obscurity is a testament to the new music wave of self-starters and dreamers making their own fates in bedrooms instead of boardrooms across America...
hear the track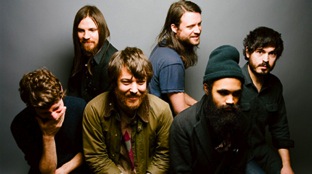 Fleet
Foxes
"Grown Ocean"
from
Helplessness Blues
Sub Pop / Bella Union 2011
Helplessness Blues
is the beautiful follow-up to the
Fleet
Foxes
' 2008 eponymous full-length debut.
Helplessness Blues
took over a year to record and was born out of a difficult creative process. The result sees these Pacific North West folk-rockers exploring more intricate arrangements and psychedelic folk influences...
hear the track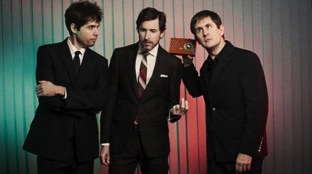 The Mountain Goats
"Damn These Vampires"
from
All Eternal Decks
Merge 2011
The Mountain Goats' is the musical project of singer-songwriter John Darinelle. Hailed by the New Yorker, GQ and Paste Magazine as one of the best lyricists of his generation, his songs are brimming with references as far reaching as mythology, religion, pop culture and literature...
hear the track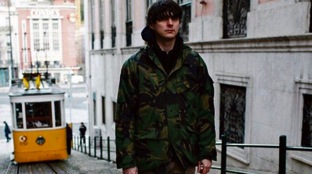 Panda Bear

"Last Night At The Jetty" from
Tomboy

Paw Tracks 2011
Panda Bear is the solo moniker of Noah Lennox who is also a member of those independent souls that are Animal Collective. On his excellent new release
Tomboy
, Panda Bear foregoes the sample-heavy and compact sound of his 2007 release
Person Pitch
, favoring instead guitars and synths and an expanded field of sound...
hear the track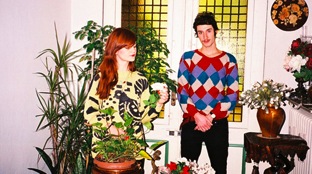 Dumbo
Gets Mad
"Plumy Tale" from
Elephants At The Door
Bad Panda Records 2011
There is not a lot of detail out there about
Dumbo
Gets Mad, other than it's the DIY project of an unnamed Italian who has since migrated to LA and who shares vocal duties with his girlfriend Carly. There you have it...
hear the track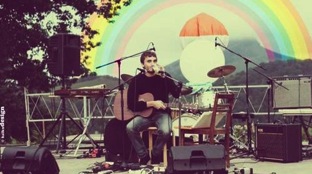 Botibol
"Walk Slowly"
from
Born From a Shore
HipHipHip 2011
Born From a Shore
is the debut album from Botibol, a project led by Bordeaux native Vincent Bestaven. Tracks edge between folk and indie pop, with Bestaven writing in English and influenced by the likes of Sufjan Stevens and Andrew Bird...
hear the track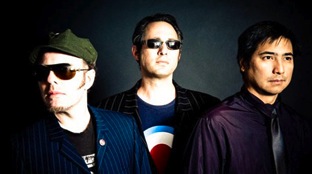 Thunderball
"Enter The Brahmin"
from
12 Mile High
Eighteenth Street Lounge 2010
Thunderball first came onto our radar in 2001 on the fine compilation
Modular Systems
which included Thievery Corporation, Blue States and Nicola Conte. Much like their Eighteenth Street Lounge label mates Thievery Corporation, the group has put out consistent entertaining and funky world music inspired albums and DJ sets over the last 10 years...
hear the track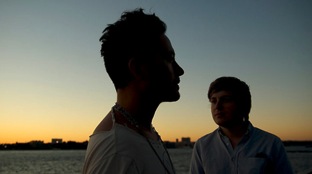 High Highs
"Flowers Bloom"
Self-released 2011
Listen to "Flowers Bloom" MP3
Originally from Australia and now living in Brooklyn, Jack Milas and Oli Chang are High Highs (the name taken from a song from Viva Voce). Wrapped in his warm songwriting, Jack's often falsetto vocals blend with Oli's subtle electro production...
hear the track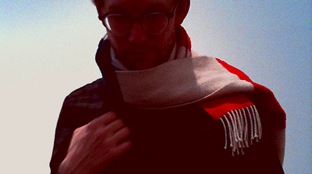 Norman Palm
"Images"
from
Shore to Shore
City Slang 2010
Inspired by life on the move among different cities (Mexico City, Paris, Berlin), 10 personal songs come together to form Norman Palm's personal new release
Shore to Shore
. Norman moves away from the mainly acoustic sound of his debut
Songs
(accompanied by a 200-page book of Norman's artwork...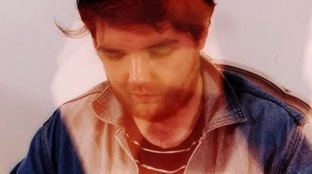 Chad Valley
"Up and Down"
Chad Valley (EP)
Cascine 2010
Oxford collective member Hugo Manuel, has channeled a new electronic look that focuses on shine and sumptuousness with his Chad Valley EP...
hear the track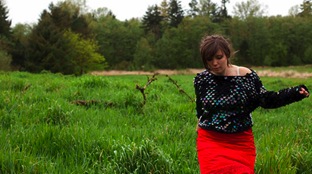 Frazey Ford
"Firecracker"
Obadiah
Nettwerk 2010
Canadian singer-songwriter and The Be Good Tanyas founder Frazey Ford has crafted a skilled solo debut called
Obadiah
. The title is taken from her middle name and her personal feel is felt throughout the album...
hear the track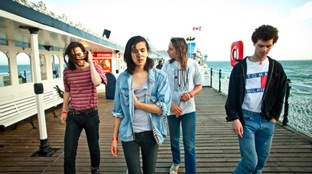 Smith Westerns
"Weekend"
Dye It Blonde
Fat Possum 2011
Chicago band Smith Westerns blend a refreshing, modern pop sound with a distinctive, pure rock sensibility. The album is filled with sparkling ELO with John Lennon guest singing tracks. And dare I say Lynard Skynard? (re: "All Die Young")...
here the track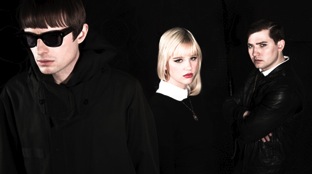 Cold Cave
"The Great Pan Is Dead"
Cherish the Light Years
Matador April 2011
This April, Cold Cave (led by Wesley Eisold) is set to release the group's follow-up
Cherish The Light Years
, an album recorded with Chris Coady who has worked with the likes of the Yeah Yeah Yeahs, !!! and TV on the Radio...
hear the track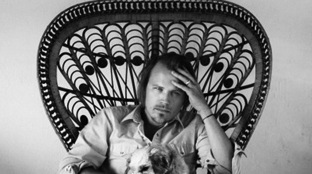 Christian Kjellvander
"Transatlantic"
from
The Rough and Rynge
Tapete Records (February 2011)
The Rough and Rynge
is Christian Kjellvander's follow-up to his 2007 release
I Saw Her From Here / I Saw Here From Her.
The new album came together from stories from the road, where Christian spent about 2 years touring in support of his 2007 release...
hear the track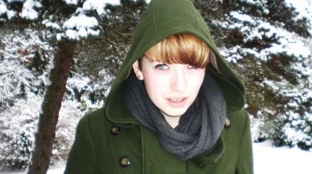 Daughter
"Tomorrow"
Self-released 2010 / 2011
Daughter is the project of London-based singer-songwriter Elenda Tonra. She has made available a 4-track demos EP which is currently free to download on the Daughter MySpace page...
hear the track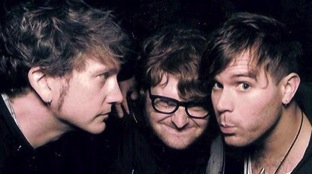 Telekinesis
"Please Ask For Help"
from
12 Desperate Straight Lines
Morr Music (February 2011)
Telekinesis is the project of Seattle's Michael Benjamin Lerner. To write the tracks to his follow-up release, Michael headed to Berlin where he focused on creating the dozen tracks which make up
12 Desperate Straight Lines
...
hear the track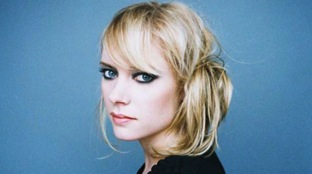 Fredrika Stahl
"Twinkle Twinkle Little Star"
from Sweep Me Away
Sony Music Entertainment France
Yes, its rooted in a beloved child's song. And yes, it is the soundtrack to a ubiquitous Nissan Juke advert. But get back here, there is more to this track than this may have you think...
hear the track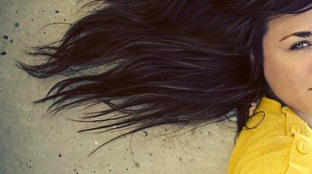 Amy Seeley
"Mile Marker"
from
Plum Coulee

Self-released 2010
"Mile Marker" is one of those tracks that we keep coming back to. The keyboard-driven instrumentation is restrained yet insistent, with Amy's emotive voice front and center. There is a charm and clarity which comes through the song, a seeming effortlessness and a paired back eye which makes this track stand apart...
hear the track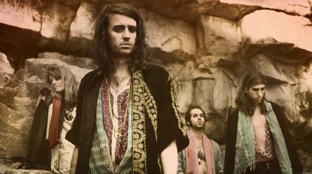 Crystal Fighters
"Champion Sound"
from
Star Of Love
Zirkulo Records
Crystal Fighters are an international London-based collective, fusing uplifting progressive dance music with old world Basque folk music. The group draws inspiration from the 80's Spanish / Basque "anti-todo" ("anti-everything") youth movement, taking their name from an unfinished opera written by singer Laure's deceased grandfather during his final months of insanity...
hear the track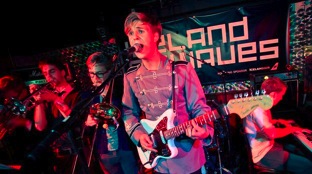 Lockerbie
"Laut"
Album TBD
Icelandic post-rock band Lockerbie gained some small momentum opening for For A Minor Reflection in 2008 but didn't gel as their initial lineup...
hear the track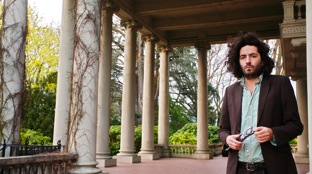 Destroyer
"Chinatown"
from
Kaputt
25 January 2011
Merge Records, Rough Trade
Destroyer, led by Vancouver native Dan Bejar, is soon releasing
Kaputt
, an excellent album that will be spending quite a bit of time on our hi-fi...
hear the track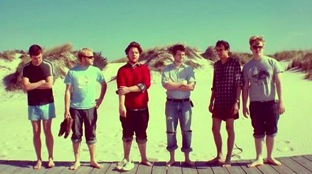 Jonquil

"Fighting Smiles"
from
One Hundred Suns

Dovecote Records 2010
Jonquil was formed in Oxford, UK by multi-instrumentalist and songwriter Hugo Manuel. The band has since released two albums including
Sunny Casinos
and
Lions
...
hear the track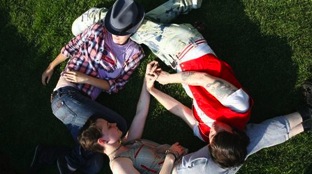 Lovers

"Boxer"
from
Dark Light

Badman Records 2010
Lovers are the Portland, OR band fronted by the wistful and glossy throated voice and lyrics of Carolyn "Cubby" Berk. On their new release
Dark Lights
the three-piece show a smart, full sound of melancholy that rises above the shallow platitudes of most of the moribund set of today...
hear the track
MySpace
|
Official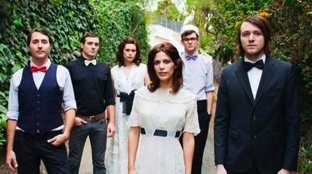 Family of the Year
"Let's Go Down"
From
Songbook
Washashore Records (US) / CRC (UK) / Volvox (France) 2010
With the track "Let's Go Down", Family of the Year highlight their debut full-length with an unabashedly bright sing-a-long, plain and simple...
hear the track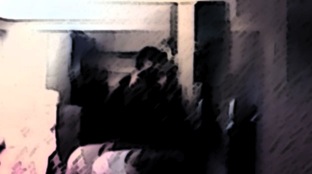 Houses

"Soak It Up"
from
All Night

Lefse Records 2010
It's cold out there and we know that this song might be a dream world. The track "Soak It Up" is a simple, emotional, sound architecture based track that embodies the story of the songwriter. There is no loneliness or blues in the song nor craving for love; it exists plainly and fluidly as a moment on a beach or in front of a fire filled cabin. The sounds are the idealism and comfort of humanity...
hear the track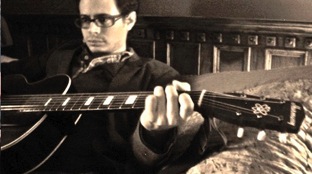 Thieving Irons

"Babylon is Burning"
From
The Midnight Hum

Seabird Recording Company 2010
After years recording and touring with Pela, Nate Martinez (aka Thieving Irons) has completed his first solo album.
This
Midnight
Hum
is a collection of songs written and produced by Martinez with Mike Brown co-producing...
hear the track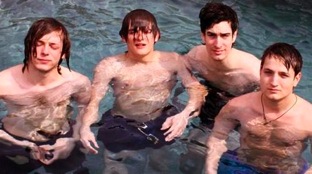 Pomegranates

"Skull Cakin'"
From
One Of Us

Afternoon Records 2010
Having released two albums in two years (2008's
Everything Is Alive
and 2009's
Everybody, Come Outside
!), Cincinnati band Pomegranates have finally hit pay dirt with their latest LP
One of Us
...
hear the track

Small Black
"Photojournalist"
From
New Chain
Jagjaguwar 2010
Brooklyn based synth quartet Small Black's debut album
New Chain
shows an impressive progression from their self-titled EP. The band kept the melodic but refreshingly experimental sounds from standout track "Despicable Dogs" and built a solid freshman output...
hear the track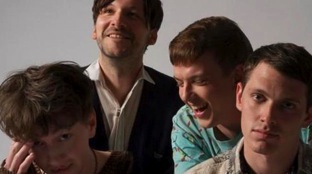 Wild Palms

"Draw In Light"
One Little Indian 2010
Things have moved quickly for the Chatham/Southgate band Wild Palms. After just over a year of playing together the band fronted by singer Lou Hill stands to make some quality noise on the indie music circuit. With comparisons that run the reference gamut from Can to Cut Copy to New Order, the band has a lot to live up to in the future...
hear the track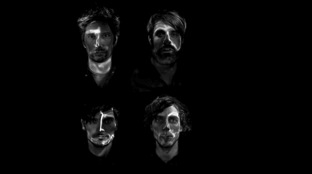 Clock Opera
"Once And For All"
From
Kitsuné Maison Compilation 10
2010
The latest single from London's Clock Opera is "Once And For All", an uplifting electro "chop pop" (self-described) charge coupled with Guy Connelly's imploring vocals..
.hear the track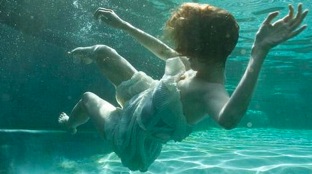 Glasser
"Home"
From
Ring
True Panther 2010
Following-up on last year's EP Apply and various appearances including opening spots for the likes of XX and Jonsi, Glasser (a/k/a Cameron Mesirow) has released her exciting debut
Ring
...
hear the track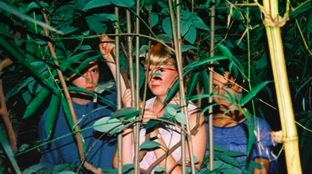 Museum of Bellas Artes
"Watch the Glow"
from
Days Ahead
Force Majeure / Transparent 2010
Following-up on their excellent release "Who Do You Love", Stockholm's trio Museum of Bellas Artes are back with a new 4 track EP
Days Ahead
. The track "Watch the Glow" plays on the crunchy Balearic sound of their earlier release, teasing out the pop-bliss memories of summer...
hear the track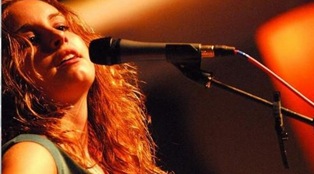 Lelia Broussard
"Satellite"
from
Masquerade

Elle Beezley 2010
Though she is only just 21 years of age, Lelia Broussard's swish revels in a soulful and intelligent sound. On her new release
Masquerade
, Broussard has combined the impact of her Southern Louisiana home with a pure Philly pop sound....
hear the track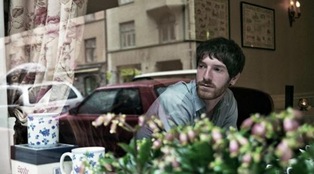 The Late Call
"Fribourg"
from
You Already Have a Home

Tapete Records 2010
You Already Have A Home
is Johannes Mayer's stunning follow-up release as The Late Call. This new release shows the Stockholm-the based Johannes expanding his sound and venturing out from the introspection of his debut
Leaving Notes
...
hear the track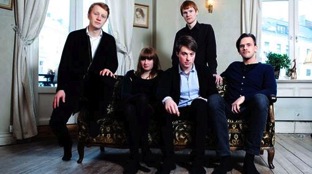 Cold Mailman
"Time Is Of The Essence"
from
Relax; the mountain will come to you
Kråkesølv October 2010
"Time Is Of The Essence" is the new single from Cold Mailman's second album
Relax; the mountain will come to you
. At the core of this Oslo collective is Ivar Bowitz (singer, singwriter, guitarist) writer, working with his friends to give flesh to the structures he creates...
hear the track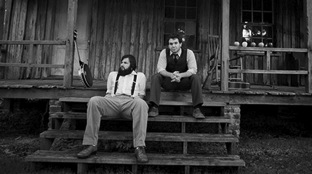 Beta Radio
"Either Way"
from
Seven Sisters
Self-released 2010
Beta Radio is the collaboration of longtime friends Ben Mabry (vocals, guitar, glockenspiel) and Brent Holloman (vocals, guitar, glockenspiel, banjo, piano). Together, these guys from Wilmington, North Carolina blend together a welcomingly familiar and disarming blend of Americana...
hear the track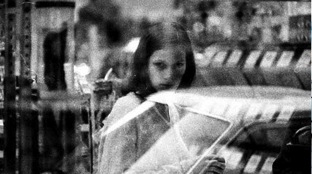 Katell Keineg
"Summer Loving Song"
from
At The Mermaid Parade
Honest Jon's Records
It was years ago at the NYC's Mercury Lounge when we first saw Katell Keining perform. She came out to play songs from her release Jet, the room comfortably filled with people who seemed to know what they were in for...
hear the track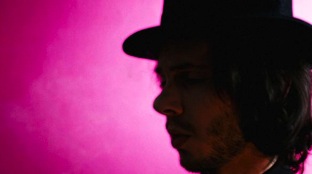 Alexandre Chatelard
"Reconstitution"
from
L'Homme et la Femme
Ekleroshock (2010)
Parisian Alexandre Chatelard creates a retro futurist world, one that is erotic and both blessedly louche and humorous. Tracks like "Parade" call to mind an image of Sylvia Kristel playing with her nicest pearls while perched upon a wicker chair
,
while "Scene de Crime" seems ripped from some lost French adaptation of
Flash Gordon
...
hear the track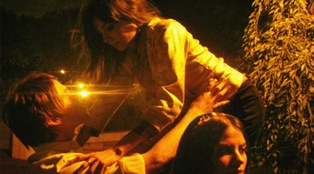 School of Seven Bells
"Windstorm"
Ghostly International / Vagrant / Full Time Hobby 2010
School of Seven Bells was born back in 2004 when Benjamin Curtis from Secret Machines crossed paths with twin sisters Alejandra and Claudia Deheza of on!air!library!. Steadily devoting more time to the new group, these Brooklynites rallied behind the band's name, a reference to a mythical 80's South American pickpocket academy, where seven separate minds combined to work as one...
hear the track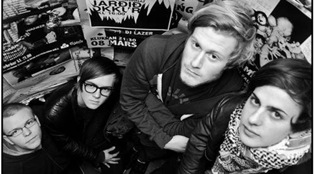 For A Minor Reflection

"Flóð"
Young Reykjavik rockers For A Minor Reflection are an energetic, post-rock band that have been gaining attention since their 2008 tour with country honeybees Sigur Rós. While their sound is dynamic and strong it is not as esoteric and detached as SR but we could see how they would pair well with them on tour. What we have heard of the group leaves us wanting more...
hear the track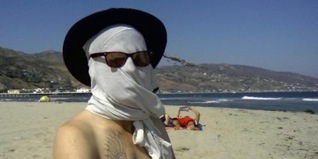 The Samps
"Cosmic Bacon"
The Samps is a sample-loving collective, made up of Cole M. Greif-Neill (guitarist from Ariel Pink's Haunted Graffiti), Harley B. and Jason Whitemare. The group plays with jumbles of sound, cleverly slicing and dicing and creating hook-laden grooves...
hear the track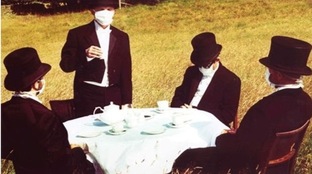 Clinic
"I'm Aware"
from
Bubblegum
Domino (2010)
Clinic is a Liverpool based band led by founding members Ade Blackburn and Jonathan Hartley. Their sound is best described as indie rock but they are universally known for their use of vintage instruments. They have gained acclaim over the past decade since signing with Domino Records in 1999...
hear the track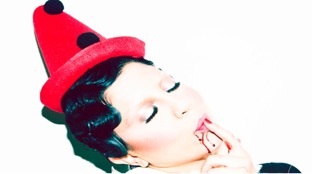 Alexis Foxe
"Down The Drain"
"Down the Drain" is a perfect song for the "debt" generation. This is a brassy, energetic uptempo number that has the feel of an electronic boogie woogie. The lyrics are sassy and insightful, highlighted by the phrase "My mother tells me that my spending habits, are as wild as copulating rabbits."...
hear the track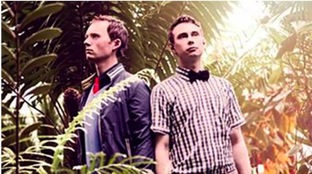 Champagne Riot
"Heart Stab"
What began as a solo project of Caspar Bock in 2008, Champagne Riot has since transformed into a duo with the joining of fellow Dane (and music journalist / producer) Anders Reuter. The band's stated inspiration of Hedonism, Dadaism, Nihilism and Abba sums up their sound pretty neatly – infectiously melodramatic tracks which delve head first into the blissful froth of pop...
hear the track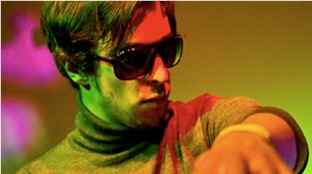 Anoraak
"Above Your Head"
As a follow-up to some stellar singles including "Nightdrive with You", the French electro artist Anoraak will be releasing his debut album
Wherever The Sun Sets
on 21 September on Grand Blanc and Naïve...
hear the track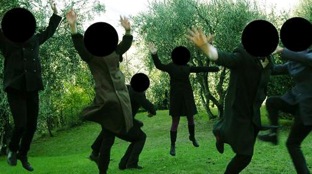 A Classic Education
"What My Life Could Have Been"
from
Hey There Stranger
Lefse Records/Holiday Records 2010
On the lead single "What My Life Could Have Been" A Classic Education provide us with a rich, multi-layered, up-tempo dashboard - possibly dance-floor - pounder that glows with self-confidence and fun. The track gives you that feeling like you've heard early-New Order for the first time. In short, this band is hitting on all cylinders and seemingly, just in first gear. We will be watching...
hear the track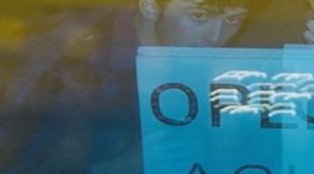 Rollerskaters
"Sleep Tight"
2010
Andrew McKee may be better known for his project
The Young Friends
, a project which has recently been featured in Clash Magazine and which will see Andrew and co. touring with The Drums and Surfer Blood this September...
hear the track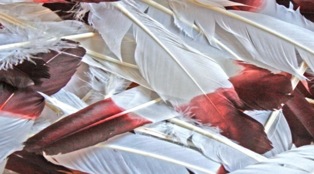 Korallreven
'The Truest Faith"
Acéphale Records (2010)
Korallreven is the coming together of talented Swedes Daniel Tjäder (of one of What's On The Hi-Fi's favorites, The Radio Dept.) and Marcus Joons. Together they create the perfect bright Balearic backdrop to those dog days of summer...
hear the track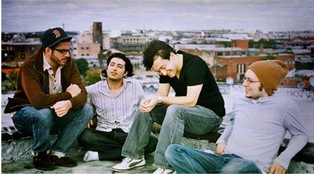 Miles
"Just In Case"
from
As Fast As You Can

(2010)
Miles are a Brooklyn-based band that that creates delicious pop soaked treats. Their new album
As Fast As You Can
is a testament to that notion filling the ethos with lighter than air melodic dreams...
hear the track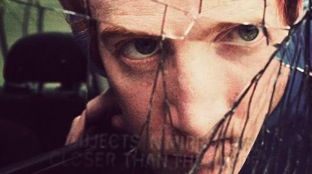 Active Child
"She Was A Vision"
from
Curtis Lane
Filter Records / Merok Records 2010
Active Child is the moniker of Los Angeles based artist Pat Grossi. This former choirboy (he is a former member of the Philadelphia Boys Choir) continues to surprise with his clean falsetto, knack with the harp and subdued 80's synth-pop inspired electronics. Have a listen to the woozy track "She Was A Vision" with its tribute to the chorus from Cocteau Twins' '84 release "Lorelei"...
hear the track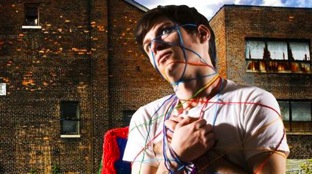 Deastro
"Mowgli The Lynx"
from
Mind Altar
EP
Ghostly International (2010)
At the tender age of twenty-two, Deastro's Randolph Chabot has created an unmistakable record filled with exciting starry-eyed, laptop pop
...
hear the track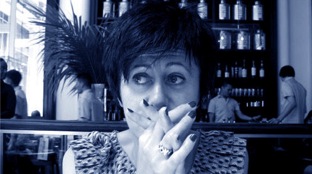 Tracey Thorn
"Kentish Town (Walls Remix)"
from
Opposites
(Available August 24)
Merge Records (2010)
On August 31, Tracey Thorn will release
Opposites
- a special digital-only EP of experimental remixes of tracks from her latest album
Love And Its Opposite
...
hear the track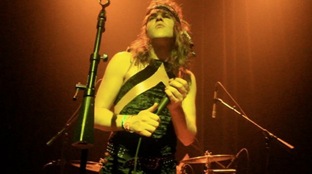 Ariel Pink's Haunted Graffiti
"Round and Round" from
Before Today
4AD (2010)
The track "Round and Round" is the captivatingly curious single from Ariel Pink's Haunted Graffiti's latest influence-spanning release
Before Today
. "Round and Round" is a real change-up groove. Lo-fi vocals and instrumentation set the groove, breaking it up with smooth choruses...
hear the track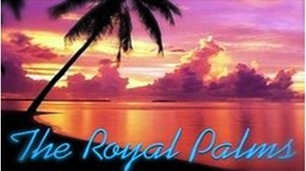 The Royal Palms
"Echoes"
(2010)
The Royal Palms is a collaboration of two artists who, as of yet, have worked hard to keep their actual identities a bit of a mystery. Never mind. The smooth redux Yacht Rock of The Royal Palms basks in the neon thrill of the 70's/80's with the likes of Christopher Cross, Kenny Loggins, and Michael McDonald...
hear the track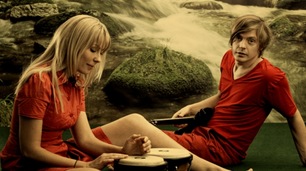 Club 8

"Western Hospitality"
from
The People's Record
Labrador (2010)
Stolkholm, Sweden duo Club 8 went to Brazil for inspiration for their latest album
The People's Record (
out now on Labrador Records). You can feel the sun-drenched samba sound in every beat of their exciting single "Western Hospitality."...
hear the track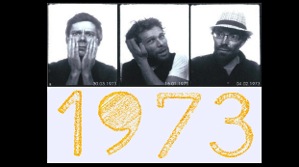 1973
"Bye Bye Cellphone" from the self-titled album
2010 Blonde Music Publishing
1973 is the French trio of school friends Nicolas Frank (vocals and guitars), Thibault Barbillon (from Nouvelle Vague on bass, keyboards, guitars) and Jérôme Plasseraud (guitars and keyboards). With their first album
Bye Bye Cellphone
, 1973 have created a loving homage to the collectively imagined sound of California folk-pop and Beatles infused melodies...
hear the track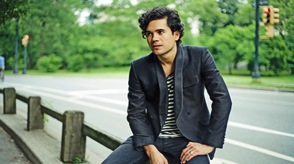 Matthew Dear
"I Can't Feel"
from
Black City
(to be released August 2010 on Ghostly International)Musically, Matthew Dear is many things: artist (under various aliases including Audion), producer, keenly sought after remixer and DJ, label co-founder (of both Ghostly International and Spectral Sound)...
hear the track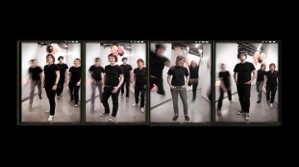 The Redwood Plan

"How The Game Is Played"
Racing Towards the Heartbreak

Fish the Cat Records 2010
The Redwood Plan bust out of speakers and headphones. On the track , "How the Game Is Played". lead singer Lesli Wood just plain rips it up like few of her peers.
Is it true that the Seattle band has finally perfected the groove-heavy sound that they have promised? This hook-laden charm is immense and is the answer..
hear the track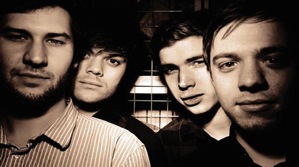 Everything Everything
"Schoolin'"
From the band's debut album to be released in 2010
Geffen
Everything Everything are a pick-n'-mix quartet hailing from Manchester, crafting smart, catchy and unconventional pop harmonies. They have come a long way since there first gig in 2007, having since released multiple singles including the excellent track "MY KZ, UR BF" ("My Keys, Your Boyfriend") in 2009 (watch the
video
)...
hear the track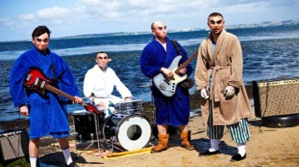 Eddy Current Suppression Ring

"Second Guessing"
Rush To Relax

Goner Records (2010)
"Second Guessing" from Eddy Current Suppression Ring is a rollicking punk infused romp in the tradition of X, The Cramps and The Troggs. On the track the Melbourne-based four-piece spark a high energy, slow burn rocker that is highlighted by lead singer Brendan Suppression's rambling, nasally but ultimately cool vocals...
hear the track

Halsted

"Knock On Wood"
From
Life Underwater

Ashbury Records (Due in July 2010)
"Knock On Wood" is a driving, melodic track that feels like it snakes and bounces down a lonely country road at night. Filled with fine guitar riffing and Auffenberg's plaintive vocals, it's just a small sample of a great debut album...
hear the track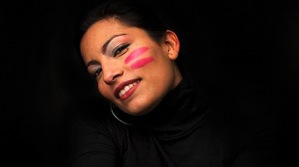 Ana Tijoux

"1977"
From
1977
Nacional Records 2010
After a great showing at this year's SXSW, Ana Tijoux seems poised to launch large into the US market. The Santiago, Chile native is no newbie though. She proves it on the title track to her North American debut
1977...
hear the track

Neon Indian

"Sleep Paralysist"
Green Label Sound 2010
Formed in Denton, Texas in 2008, Neon Indian garnered a cart full of accolades with their debut LP
Psychic Chasms. T
he fuzzed-out, electronica and melancholy vocals in such songs as "Should Have Taken Acid With You" and "Deadbeat Summer" were surprise indie hits in 2009...
hear the track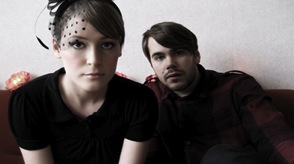 The Forest & The Trees
Ill Fit Recordings (2010)
The Forest & The Trees is Joel and Linnea Edin, a husband and wife team based outside of Stockholm. Their debut self-tiled release is an infectious combination of the joyous and slightly melancholy side of indie pop music. The tracks brim with romanticism, often casting a nostalgic and hook-laden gaze back at days and loves past. The duo's harmonies will provide a perfect companion to your laziest and least cynical days of summer...
hear the track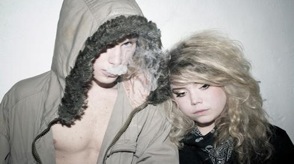 jj
"Let Go"
From
jj nº 3

Secretly Canadian (2010)
jj are the duo of Joakim Benon and Elin Kastlander hailing from Gothenburg, Sweden (taking their name from Truffaut's 1962 film Jules et Jim). Following up on last year's beautiful debut
jj n° 2
, the pair is back with the handily named
jj n° 3
, the band's first album to get a broader release with the help of Secretly Canadian. ...
hear the track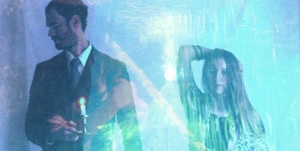 White Hinterland
"Icarus"
From
Kairos
Dead Oceans (2010)
White Hinterland is the project of Portland-based Casey Dienel, who is joined by Shawn Creeden on the new release
Kairos
. This atmospheric album
has the classically trained Casey leaving former territory behind, eschewing acoustic instruments for electronic instrumentation and effects, percussion and washes of sound. The result is an ambitious collection of off-kilter pop that shines in being just that bit different...
hear the track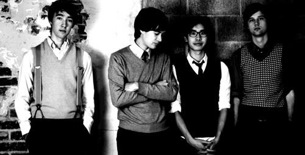 The Morning Benders
"Excuses"
From
Big Echo

Rough Trade (2010)
On the opening track "Excuses", Chu takes on the role of 50's style balladeer with his cool, gentle and ethereal delivery. The music follows suit from the opening timpani drum sound, to the orchestral strings and the slow dance, prance of the keyboards. What makes the song so marvelous is that they make the sound refreshing. It's a perfect soundtrack to soak up the summer and remember how a well-crafted pop tune can change your day...
hear the track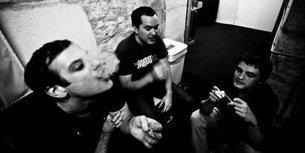 Team Ghost
"A Glorious Time" from the EP
You Never Did Anything Wrong To Me

Sonic Cathedral Records (2010)
Team Ghost is the new project fronted by Nicolas Fromageau, co-founder of M83 with Anthony Gonzales. The two co-wrote M83's first two releases
M83
and
Dead Cities, Red Sea and Lost Ghosts
. Before the release of M83's third album, Nicolas and Anthony parted ways, seeing Nicolas moving to Paris from the South of France. It was there that he formed Team Ghost, joined by multi-instrumentalist Christophe Guérin and producer / manager Jean-Philippe Talaga (founder of Gooom Disques)...
heart the track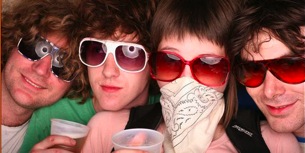 Twin Tigers
"Everyday" from
Gray Waves
Old Flame (2010)
Ahhh! Rock music has returned to Athens. I have no problem with the cacophony of auto-tuned, hip-hop, blah from most of north Georgia that has been spilling out of the vine in the last ten years. Yeah, well, I guess I do. I miss good old fashioned college rock and that's what Athens, GA is all about. Now, the haircuts are much better than Stipe in '86 but the quality is there in spades. Twin Tigers' straight-forward yet sharp sound is as welcome as the spring warmth. It's on the hi-fi and should be on yours' as well...
hear the track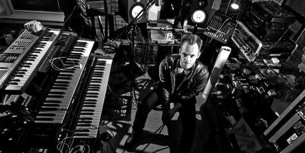 800beloved
"Everything Purple" from
Everything Purple

6 April on Moodgadget
Hailing from Michigan, 800beloved is Sean Lynch (vocals/songwriting), Anastasiya "Stacy" Metesheva (bass) and Scott Masson (drums). And contrary to what some may expect when they hear of Sean's day job working at the family funeral home, the band's second release
Everything Purple
bears no kinship to goth or more macabre sounds...
here the track

MillionYoung
"Hammock"
From
Be So True
(EP)
Arcade Sound Ltd (2010)
First off, MillionYoung is not a one trick pony as many electronic artists seem to be. With several good tracks making the rotation right now you should expect to see this South Florida button pusher around for years to come.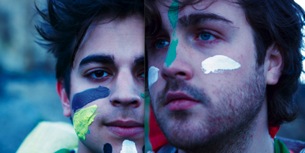 Pepper Rabbit
"None Shall Sleep" from
Clicks
(EP)
BFM Digital (2009)
California duo Pepper Rabbit has created a superbly languid, emotionally redolent and harmony rich track with "None Shall Sleep" off their
Clicks
EP. Band members and multi-instrumentalists Xander Singh and Luc Laurent throw the kitchen sink of sounds on the cut but weave them all together masterfully...
hear the track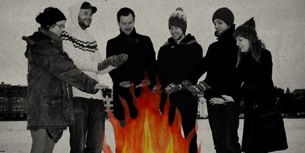 Seabear
"Lion Face Boy" from
We Built A Fire

2010 Morr Music
Released this month on Morr Music,
We Built A Fire
is the fruit of the on-going evolution of Iceland's Seabear. The project originally began as a one-man endeavor of singer and multi-instrumentalist Sindri Már Sigfússon (a/k/a Sin Fang Bous : check out our review of his 2009 release
Clangour
).
...
hear the track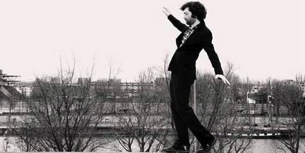 Gaspard Royant
"Yours" from
You Can Have Me (If You Want To) (
EP)
2010
Gaspard Royant is a young Parisian artist whose first self-released EP
You Can Have Me (If You Want To)
was released last month. Gaspard's style is a mix of folk and pop, with the slightest hint of honky tonk-lite
à la français
..
.hear the track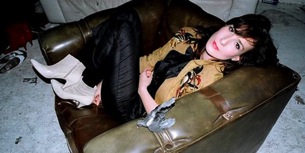 Class Actress
"Careful What You Say" from
Journal of Ardency
(EP)
Terrible Records 2010
A transplant to Brooklyn from California, Elizabeth Harper has shed her solo acoustic sound for full-throttle 80's retro-electro pop. In forming Class Actress, Elizabeth (a former drama major) hooked up with producers Scott Rosenthal and Mark Richardson, recording the debut EP
Journal of Ardency
in Elizabeth's apartment...
hear the track

Joy Orbison

"So Derobe" from
The Shrew Would Have Cushioned...

Aus Music 2010
Joy Orbison (a/k/a producer Darren J. Cunningham) has outdone himself on this follow-up to 2009's massive, jet fuel on Xanax, "Hyph Mngo". Once known as "She Dressed the Best," "So Derobe" is included on his new EP,
The Shrew Would Have Cushioned the Blow
, and the sound just percolates inside your ears running the length of your spine and into your feet. It paints an evocative picture which expands his normally blissed out sound with the deep touch of latin tinged, percussive, finger snaps and Human League/Boyz II Men samples...
hear the track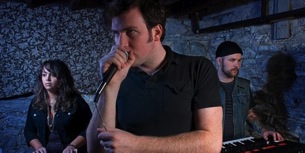 CLAPS
"Fold" from
New Science
Guilt Ridden Pop (2010)
CLAPS is a minimal synth pop three-piece from Saint Paul, MN formed in April 2009. On "Fold", their first single from their debut EP
New Science
, the trio mixes some heart into the minimal electronic beats by way of lead singer Patrick Donohoe's plaintive delivery. Although they haven't been together as a group for very long, we expect great things in the future from this band...
hear the track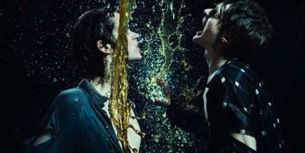 Lo-Fi-Fnk
"Marchin' In"
New album expected in 2010
Lo-Fi-Fnk are two young Swedes, Leo Drougge and August Hellsing, who make playful indie-pop dancefloor music. The two met in high school and formed the group back in 2001. In a complimentary division of labor, Leo is charged with songwriting, production, lead vocals, bass and percussion, while August focuses on production, mixing and keyboards...
hear the track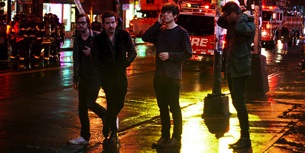 Bear in Heaven
"Lovesick Teenagers" from
Beast Rest Forth Mouth
Hometapes / Dreamboat (2010)
Beast Rest Forth Mouth
is the second release from this quartet made up of Jon Philpot, Adam Wills, Sadek Bazaraa and Joe Stickney. The album speaks to the points of the compass ("Beast Rest Forth Mouth" / "East West North South") and the inevitable pause of uncertainty at reaching a crossroads...
hear the track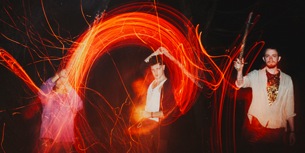 Yeasayer

"O.N.E." from
Odd Blood
Mute / Naïve (2010)
The Brooklyn trio are back this February with their second album
Odd Blood
. Giving a new twist to their experimentalism, Yeasayer have left behind the progressive world beat tip of the 2007 album
All Hour Cymbals
. On the new release, the band focuses their sights, embracing a more electronic and underground pop sound (inspired, in part, by 70's ambient electronica)...
hear the track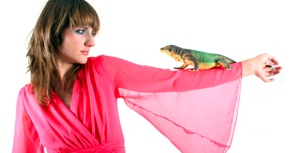 Ninca Leece
"Funny Symphony" from
There Is No One Else When I Lay Down and Dream

Bureau B / Tapete Records (2010)
Ninca Leece's debut album,
There Is No One Else When I Lay Down and Dream
, is the distillation of her travels, playing clubs and festivals, writing soundtracks and various musical collaborations over the past few years. Having grown up in France, Ninca went on to study music production and vocals in Rotterdam...
hear the track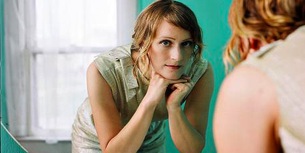 Laura Gibson

"Spirited" from
Beasts of Seasons
Hush Records (2009)
Before we speed too far into 2010, we wanted to take a quick look back at the year that has been and see if there were any gems which we may have overlooked. Beasts of Seasons from Laura Gibson is just one of those albums which we regret not having discovered sooner...
hear the track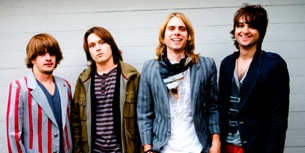 Loomis & The Lust

"Bright Red Cords" from (EP)
Nagasha
Kings of Spain (2009)
Formed in 2008, Santa Barbara rockers Loomis & the Lust spin an infectious, groove filled coat of forgotten early 80's styled R&B rock (think Tommy Tutone or The Greg Kihn Band). On "Bright Red Chords", the band provide a jolt of needed rock and roll good times into the overly indulgent landscape of Gaga-era glam ram. We are looking for big things from this band as they have already garnered spots as a selection for Urban Outfitters, MTV and are working with hot producer Brandon Mason...
hear the track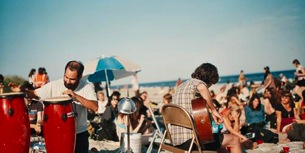 Real Estate

"Beach Comber" from
Real Estate
Woodsist Records (2010)
In the midst of this icy cold winter we thought we would give you a little peak through the snow to the summer ahead. New Jersey quartet Real Estate serve up smooth, chiming, staccato guitars that are reminiscent of the sun soaked sounds of West Coast surf pop of years past...
hear the track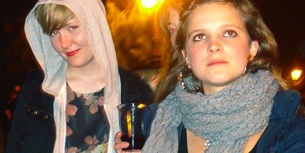 Museum of Bella Artes
"Who Do You Love"
Force Majeure (2009)
With friends moving abroad and Stockholm feeling emptier, friends Leo, Alice and Joanna got together to form a music project called Museum of Bella Artes (after the site in Valencia). As an initial target, the group set their sights on updating the 1964 hit "Who Do You Love" from Philadelphia's The Sapphires...
hear the track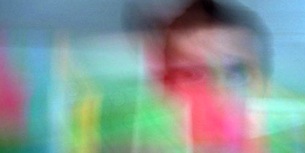 Banjo or Freakout
"Left It Alone"
Half Machine (2009)
Banjo or Freakout is the moniker of Allessio Natalizia, an Italian "bedroom artist" now living in London. Allessio creates sample-heavy, shoe-gazing tracks, each carefully wrapped in a downy cocoon...
hear the track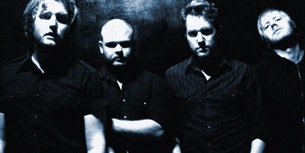 The Mary Onettes
"Puzzles" from
Islands

Labrador (2009)
The Mary Onettes are an indie rock band formed in the town of Jönköping, Sweden in 2000. After some unfortunate major label dealings, the group eventually landed squarely on their feet with November's release of
Island
on Labrador Records....
hear the track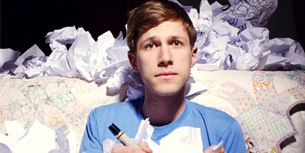 Ramona Falls
"Bellyfulla" from
Intuit
Barsuk Records (2009)
Ramona Falls is the solo project of Brent Knopf, also of the Portland trio Menomena. In creating the project, Knopf looked to the inspiration of one of his favorite Oregon hiking trails, a place which is at once a refuge and a space to come together. In this vein, Knopf explored working with over 30 guest artists over the span of the 11 diverse tracks which make up his debut
Intuit
...
hear the track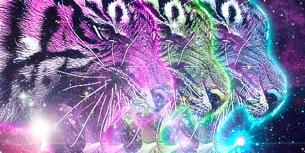 Fear of Tigers
"Sirkka" from
Cossus Snufsigalonica
Self-released (2009)
Fear of Tigers is the moniker of Ben Berry who has a knack for crafting layered compositions from a wonderful mishmash of retro inspired electronica. Mr. Berry (born and raised in Kobe, Japan and now living in Greenwich, England) seems to approach songs like multi-pronged arrangements, with attention given to the minutiae of the overall soundscape...
hear the track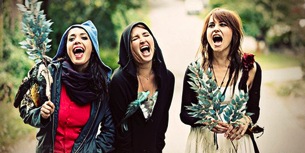 Warpaint
"Krimson" from
Exquisite Corpse
Manimal Vinyl Records (2009)
Warpaint is a quartet formed 5 years ago (on Valentines Day no less) by LA (Echo Park) transplants and childhood friends Emily Kokal (vocals, guitar), Theresa Wayman (vocals, guitar, keyboards) and Jenny Lee Lindberg (bass, vocals). M Quinn (from the group Corridor) was recently added as the group's latest drummer and multi-instrumentalist...
hear the track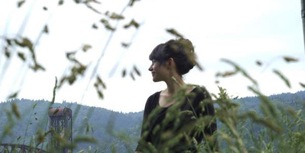 Shelley Short
"Time Machine / Submarine" f
rom A Cave, A Canoo
Hush Records (2009)
Shelley Short's excellent third release
A Cave, A Canoo
came to life over the span of a year, recorded over the winter months and slowly evolving in its own time as each track began to take on its own form, whether over a matter of weeks or recorded on the first take in the wee hours. The Portland native draws upon her upbringing, growing up around music...
hear the track

Liars
"Scissor" from upcoming album
Sisterworld
Mute (2010)
After traveling on a musical odyssey through the realms of a Jesus and Mary Chain and Pere Ubu post-punk revivalism, a Nitzer Ebb, industrial pit-stop and a formless, cinematic sound collage period, Liars - Angus Andrew, Aaron Hemphill and Julian Gross – seemed to have found their sound...
hear the track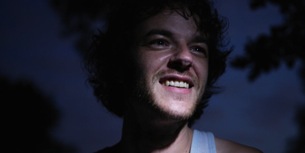 Matias Aguayo
"Rollerskate" from
Ay Ay Ay
Kompakt (2009)
Dust 'em off, lace 'em up and hit the rink. It's time for couples skate at the roller disco. With
Ay Ay Ay
, Matias Aguayo (formelly of Closer Music) departs from his more established electronic style and explores a full-on world of left-of-center songcraft riddled with layers of wild vocal effect buckshot...
hear the track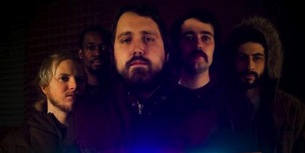 Royal Bangs
"War Bells" from
Let It Beep
(2009)
Audio Eagle Records (US) / City Slang (Europe)
Royal Bangs hail from Knoxville, Tennessee and with their sophomore release
Let It Beep
, deliver a gunning mix of 70's guitar rock tinged with just enough vintage electro wonkiness. To help put this sound in perspective (or not as the case may be), the band cite such far ranging influences from Bruce Springsteen to the soundtrack of
Blade Runner
...
hear the track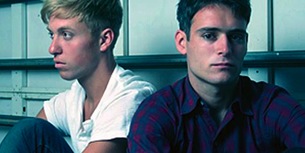 The Drums
"I Felt Stupid" from
Summertime!
TwentySeven Records (2009)
With "I Felt Stupid" from The Drums you can hold onto the increasingly fading memory of the dog days of summer. The Brooklyn duo (and Florida natives) delve into their New Wave influences and create a track which bops along on synths, Cure guitars and unabashedly shiny melodies...
hear the track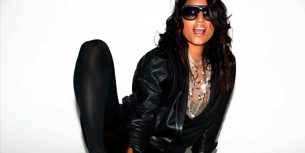 Monica Rush

"100 doLLa biLL" from (To Be Released Album)
Self-Released 2009
A young veteran of the New York music scene, Indian-American Monica Rush is a prolific songwriter including the demo of "Bad Girl" for Brittany Spears. Her single, "100 doLLa biLL", takes a tongue in cheek spin on the playgirl being played for her cash...
hear the track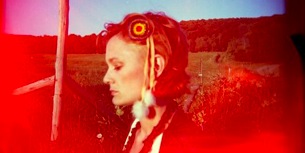 Land of Talk
"May You Never" from
Fun and Laughter EP

Saddle Creek (2009)
Montreal's Land of Talk is back with a follow-up to the excellent 2008 release
Some Are Lakes
(produced by Bon Iver's Justin Vernon). The group, led by frontwoman Lizzie Powell (also part of the Broken Social Scene caravan) who is rebounding from vocal chord ailments earlier this year, has released the excellent EP.
...
hear the track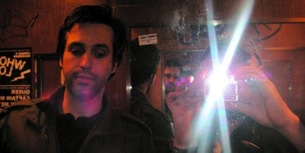 Lake Heartbeat
"Golden Chain" from
Trust in Numbers

Service (2009)
Trust in Numbers is the debut release from Swedes Lake Heartbeat. The Gothenburg-based duo is made up of Janne Kask (formerly of Brainpool) on vocals and Kalla Kåks on guitar / bass. Put out by Service (home of bands such as The Embassy, The Tough Alliance and Jens Lekman)...
hear the track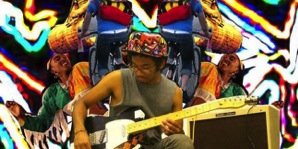 Toro y Moi
"Blessa" from
Causers of This

Car Park Records (2009)
Toro y Moi is the solo project of The Heist and The Accomplice lead singer Chaz Bundick. "Blessa", off his album
Causers of This
, is a unique sound that has elements of TV On The Radio, MGMT and crate robbers like Blockhead and R2DJ, but takes its own path. There is a psychedelic vibe behind the track like the best of Animal Collective and doesn't run off the rails like many of his psych-pop..
.hear the track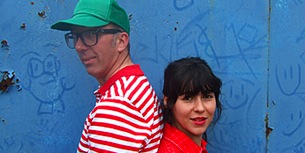 Get Back Guinozzi
"Low Files Tropical" from
Carpet Madness

FatCat Records (2009)
Get Back Guinozzi is a London / Toulouse -based quintet headed by friends Eglantine Gouzy and Fred Landini. The group thrives on a pick 'n' mix of influences from reggae, dub African, Tropicalia with a hefty dose of summery pop...
hear the track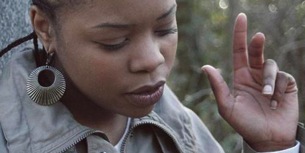 Speech Debelle
"Better Days" from
Speech Therapy
Big Dada / Ninja Tune (2009)
Speech Debelle has come to the forefront this year with her win of the 2009 Barclycard Mercury Prize for her debut album
Speech Therepy
. Inspired by the likes of Ms. Dynamite (Mercury Prize winner in 2002), the 26-year-old South Londoner approached her label Big Dada back in 2005..
hear the track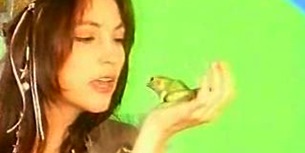 Lisa Germano
"Snow" from
Magic Neighbor
Young God Records (2009)
After a hiatus, Lisa Germano is back with her new release
Magic Neighbor
on Young God Records. Much has been said about her confessional and intimate style of song writing. The track "Snow" from the new release continues in this vein, building on Lisa's impressive solo catalog which spans almost two decades...
hear the track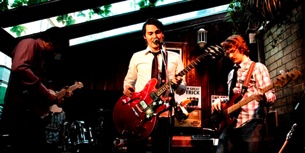 Blindfold
"Falleg Depurd" from
Faking Dreams

CinePop Records (2009)
Blindfold are an Icelandic quartet now living in London, creating watery and muslin wrapped indie-pop. The group cites Radiohead and Sigur Rós as influences, while the more pop oriented strains of Coldplay and Keane are not far off the mark...
hear the track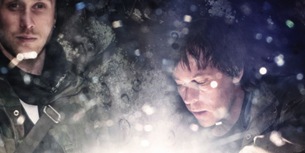 Fontän
"Early Morning" from
Wintherhwila

Information Records (2009)
Welcome to the sound of kraut-pop revisited. Fontän's "Early Morning" is an epic trek through retro electro sounds, treated token vocals and wailing electric guitars tumbling over 80's synth beats. The duo of Jesper Jarold and Johan Melin hail from the (unlikely) burgeoning musical hotbed that is Gothenburg in southern Sweden - home to acts such as El Perro del Mar, Lake Heartbeat, Air France..
hear the track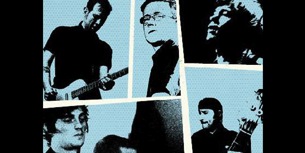 Bikini Machine
"Good Morning" from
The Full Album

Platinum Records (2009)
France's Bikini Machine (whose name is taken from the B-movie
Dr. Goldfoot and the Bikini Machine
) thrive on inspiration from the sounds of 50's / 60's subculture - coupling vintage guitars and melodies with modern rock and electro sounds. The imprint of Jon Spencer as producer and mixer on "Good Morning" is undeniable - playing here with many of his hallmark sounds
...
hear the track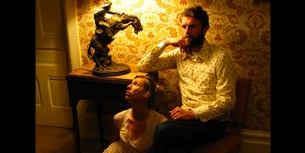 The Woodlands
"Can We Stay" from
The Woodlands
Self-Released (2009)
There is a touching intimacy to the track "Can We Stay" that can only be attributed to a wonderful love affair. Portland, OR natives The Woodlands are just that. The husband and wife duo (Hannah & Samuel Robertson) have created a lush and evocative song that calls out from a warm and gentle place of yearning and deep need..
hear the track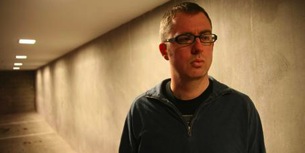 Lusine
"Two Dots" from
A Certain Distance
Ghostly International (2009)
"Two Dots" is the first single from the release
A Certain Distance
from Seattle's Lusine (a/k/a Jeff McIlwain). On this track, McIlwain (a sometimes soundtrack composer) manipulates the organic sounds of drums and strings, setting them off against the crisp, accented vocals of Finland's
Vilja Larjosto
...
hear the track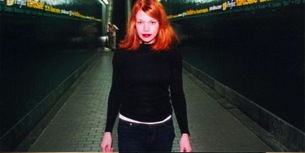 Shannon Wright
"Tall Countryside" from
Honeybee Girls
Vicious Circle (2009)
Wright's "Tall Countryside" from her album
Honeybee Girls
is a beautiful and melodic piece that combines her soft, commanding voice, a steady, fingered guitar and a lonely snare drum keeping time. It feels like a walk through the woods on a distant, autumn afternoon watching the sun punch wholes through the falling orange leaves...
hear the track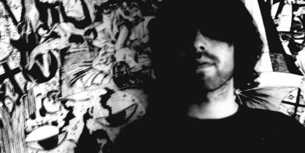 Memory Tapes
"Bicycle" from
Seek Magic
Acephale Records / Sincerely Yours (2009)
Weird Tapes, Memory Cassette and Memory Tapes are all monikers of one-man-band Dayve Hawk who has recently released his first full-length
Seek Magic
. Liquid mercury tracks stream along on drum machine beats, detailed layered melodies and Dayve's pitched and muted vocals, creating an album of energized, but confidently chilled, electro-pop tracks...
hear the track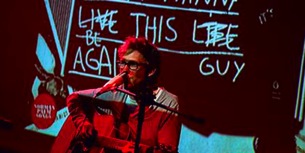 Norman Palm
"Boys Don't Cry" from
Songs
Ratio Records / Morr Music, 2009
Along the way between Berlin, Paris and Mexico City, Norman Palm assembled a mesmerizing collection of often winsome songs, pairing each with his own artwork to create the unique release / book entitled
Songs
. The original run published by Ratio Records having quickly been picked up by fans,
Songs
as a book / CD package is now enjoying a wide re-release via
Morr Music
...
hear the track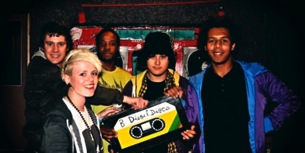 Don't Wait Animate
"6174"
Album to be released 2010
Fusing indie and dubstep, Londoners Don't Wait Animate create a terrifically warped and frenetic vibe, which as the story goes, was first christened "strumstep" by an excited (and rather lit) fan after a show. Each of the members of this five-piece brings to the group varied musical influences and affinities, and together they meticulously distill these into a heady and genre / era crossing concoction...
hear the track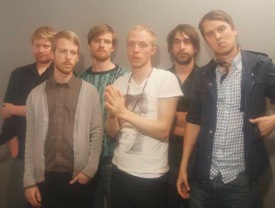 Track of the Day...
[ingenting]
"Halleluja!" from
Tomhet; idel tomhet
Thanks go out to Kristian Dahl of Lacrosse for turning us on to this steller pop track from Sweden's [ingenting]! "Halleluja!", sung in Swedish, confidently swaggers along on Brit-pop riffs and a joyous melodic chorus. Its no wonder why this indie-pop track has been a top play on Swedish radio over the past few months...
hear the track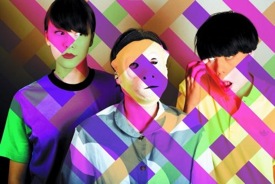 Track of the Day...Le Corps Mince de Françoise
"Bitch of the Bitches" from
Bitch of Bitches
Emma and Mia Kemppianen and Malin Nyqvist hail from Helsinki and make up the frenetic electro-pop trio that is Le Corps Mince de Françoise ("The Slim Body of Françoise"). These young ladies whip up furious musical dust devils and scatter in self-knowing and biting lyrics..
.hear the track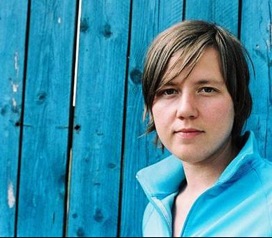 Track of the Day...Masha Qrella
"I Talk To The Trees" from
Speak Low - Loewe and Weil In Exile
Berliner Masha Qrella continues her solo efforts with her third release
Speak Low - Loewe and Weil In Exile
and creates a laid-back, lo-fi pop gem with the standout track "I Talk To The Trees". On the album, Masha shares her surprising and blessedly un-theatrical take on songs by Kurt Weill and Frederick Loewe...
hear the track
.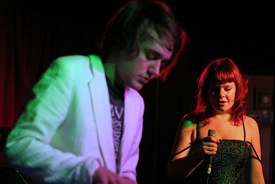 Track of the Day...Modernaire
"Bloodshed in the Woodshed" from the EP
Velvet Never Dries
With "Bloodshed in the Woodshed', Manchester's Modernaire flirts with theatrics and a sense of intrigue, juxtoposing a dark and grisley tale of a spurned lover's revenge against a wonderfully catchy and addictive electro-pop tune. The track was released awhile back on the group's
Velvet Never Dries
EP...
hear the track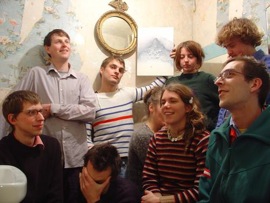 Track of the Day...Frànçois and The Atlas Mountains
"Royan" from the EP
Her River Raves Recollections

"Royan" is the gently unfolding opening track from the warm and intimate EP
Her River Raves Recollections
from Frànçois and The Atlas Mountains. Frànçois, a Frenchman who has relocated to Bristol, shared with us about his new release which he describes as "a sort of collection of songs recorded at different places and times, but they have in common the feel of water...
hear the track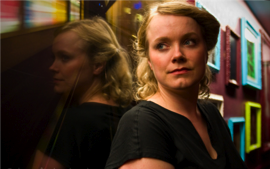 Ane Brun

"Linger With Pleasure"
from
Changing of the Seasons

"Linger With Pleasure" is an all too brief and mesmerizing track inspired by an island off the Norwegian coast where her father is from -- a longing for that rare and fleeting feeling of tranquility and clarity. The beautfiul album
Changing of the Seasons
highlights some of the best of Ane's songwriting and her ability to craft the rawest of bittersweet love songs...
hear the track