Woodlands
"Can We Stay"
From
The Woodlands
Self-Released (2009)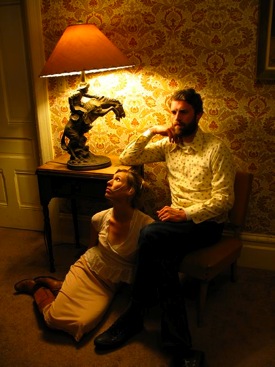 There is a touching intimacy to the track "Can We Stay" that can only be attributed to a wonderful love affair. Portland, OR natives Woodlands are just that. The husband and wife duo (Hannah & Samuel Robertson) have created a lush and evocative song that calls out from a warm and gentle place of yearning and deep need. Hannah Robertson's voice is a light that peers through a world of emotion and wonder. They are definitely a duo to watch.
We hope to see much more of this band in the future and look forward to getting a sense of their live show.
Listen to "Can We Stay" MP3