Blindfold
"Falleg Depurd"
From
Faking Dreams

CinePop Records (2009)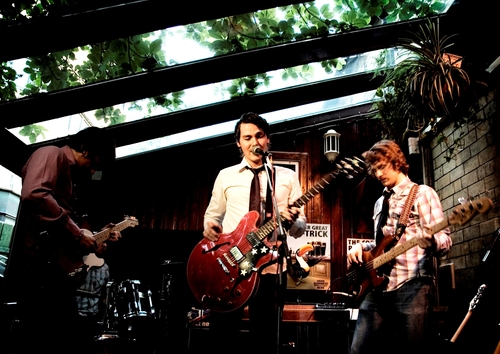 Listen to "Falleg Depurd" MP3
Blindfold are an Icelandic quartet now living in London, creating watery and muslin wrapped indie-pop. The group cites Radiohead and Sigur Rós as influences, while the more pop oriented strains of Coldplay and Keane are not far off the mark. One of the standout tracks from the group's second release
Faking Dreams
is "Falleg Depurd", a tender lament which gently builds, only then to quietly slip away. This track highlights the vocal and writing style of the group's frontman, founder and composer Biggi Hilmarsson. Blindfold also has an uncanny ability to translate their sound live, retaining the melting richness of their cinematic sound.
MySpace
|
CinePop Records