Lisa Germano
"Snow"
From
Magic Neighbor
Young God Records (2009)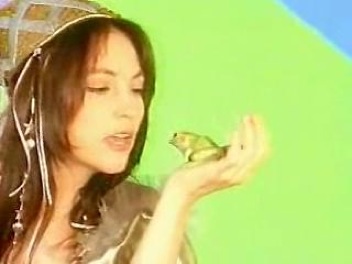 Listen to "Snow" MP3
After a hiatus, Lisa Germano is back with her new release
Magic Neighbor
on Young God Records. Much has been said about her confessional and intimate style of song writing. The track "Snow" from the new release continues in this vein, building on Lisa's impressive solo catalog which spans almost two decades. From the simple piano and strings which occasionally reel as if stumbling, only then to right themselves, Lisa's intimate and guarded vocals dare to rise, both personal and contentedly spent. As is the case with this track, as well as many of Lisa's songs, there is a unifying sense of comforting and appeasement, from wherever it may come. With
Magic Neighbor
, Lisa continues to prove herself to be a powerful artist, unwavering in her devotion to pursuing her singular vision.
So much melancholy beauty.
Lisa Germano Official
|
Young God Records