GOLD PANDA - "SAME DREAM CHINA"

Listen to "Same Dream China" MP3


At his origins a remixer (Bloc Party, Health, Telepathe, Simian Mobile Disco), UK's Gold Panda has now released his excellent debut full length Lucky Shiner. Out earlier this month as a digital release (featuring a few bonus tracks), the physical copy will be released in October on Ghostly International (North America & Europe), as well as on Gold Panda's own label Notown.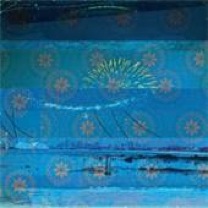 Having been tipped as one of BBC's Sound of 2010 nominees, Gold Panda is the happy recipient of well-deserved praise for
Lucky Shiner
. This debut offers up colorful electronica with a depth of field, where beats drive and spiral, without forgoing the warmth of sparkling and emotive melodies. Standouts include "Same Dream China" with its otherworldly soundscape and "Snow & Taxis" mounting shining bells propelled on snare beats. The acoustic interlude "Parents" breaks with the rest of the album, featuring field recordings with grandma and the unexpected treated sounds of a squeaky wheelbarrow.
On
Lucky Shiner
, Golda Panda deftly mixes the influences of place (the English countryside, memories of studies in Japan) with an array of personal experiences (falling in and out of love, touring, mixing). All of this combining to create a stellar album which captivates with subtlety and depth.
Check out the
video
for "Snow & Taxis" directed by Ronni Shendar.
TRACKLIST
01. You
02. Vanilla Minus
03. Parents
04. Same Dream China
05. Snow & Taxis
06. Before We Talked
07. Marriage
08. I'm With You But I'm Lonely
09. After We Talked
10. India Lately
11. You
12. Greek Style (Digital Bonus)
13. Casio Daisy (Digital Bonus)
14. Rush Job (The Ghostly Store Exclusive)
MySpace
|
Lucky Shiner
|
Ghostly International