What's On The Hi-Fi...ALBUM REVIEWS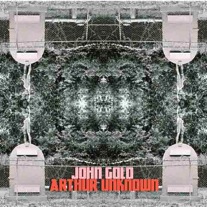 John Gold

Arthur Unknown
Self-Released (2013)
By Contributing Writer Katryn Macko
Florida singer/songwriter John Gold says that he "likes going into a room and finding the little secret treasures that are hidden", and that's what his fifth full length album
Arthur Unknown
is like...
read more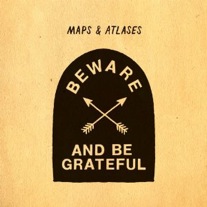 Maps & Atlases

Beware and Be Grateful
Barsuk Records (2012)
By Contributing Writer Katryn Macko
For indie music fans that are growing tired of the over-simplified indie music that is becoming the mainstream, there is a versatile prodigious quartet that is currently taking the underground airwaves by storm...
read more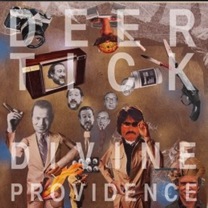 Deer Tick
Divine Providence
Partisan Records (2011)
by Contributing Writer Katryn Macko
This album really is nothing short of
Divine Providence
. It seems as if a higher power did in fact play a part in this fun-filled alt-indie country record. The rustic instruments accolade the rough vocals superbly, and the carefree lyrics commendably play up the band's matchless style in their fourth studio album. Every track is an innovative sound and experience, abandoning any traces of monotonous moments in this musical revelation...
read more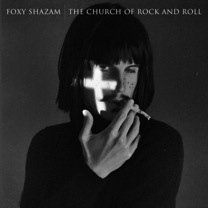 Foxy Shazam
Welcome to the Church of Rock and Roll
Sire Records (2012)
by Contributing Writer Katryn Macko
This may not be the most eloquent way to put it, but classic rock plus Foxy Shazam front man Eric Nally's sultry vocals equals one bad ass record. Plain and simple. The band's fourth studio album,
Welcome to the Church of Rock and Roll
, refines this crew's wild tendencies and highlights their myriad of strengths. This Cincinnati six-piece took a daring step by completely changing their signature funkcore sound by attempting to make a strict themed album, but they accomplished it brilliantly...
read more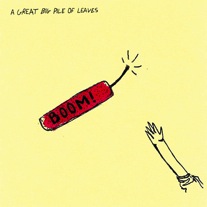 A Great Big Pile of Leaves
Boom!
Top Shelf Records (2011)
Album Review By Contributor Katryn Macko
For a band whose first tour ever was with Motion City Soundtrack and Say Anything, A Great Big Pile Of Leaves have had large shoes to fill, but their new EP
Boom!
illustrates the range of their talents as they move towards a more rustic sound while maintaining the indie flair we all love...
read more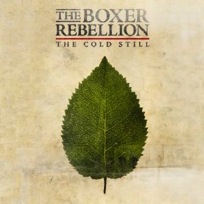 The Boxer Rebellion
The Cold Still
PID (2011)
Album Review By Contributor Katryn Macko
After two full length albums, The Boxer Rebellion has seemed to perfect their unique and incendiary sound in their new album
Cold Still
. With smooth, raw vocals paired with honest lyrics, they manage to find the impeccable instrumental tonality amalgamations that blend it all into one coherent sound of love, loss, and new hope...
read more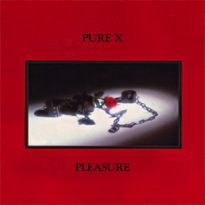 Pure X
Pleasure
Acephale Records (2011)
Texas band Pure X (formerly Pure Ecstasy) first made their mark two years ago with the release of "Easy". Their debut album
Pleasure
is defined by this breakout track which features Nate Grace's sun drenched, reverb filled vocals fighting through prominent effect-laden guitar eruptions and backed by a throbbing bass and pedantic drums. Although "Easy" branded the band's sound it doesn't limit them creatively...
read more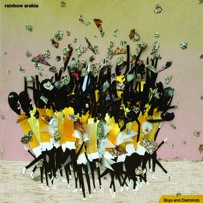 Rainbow Arabia
Boys And Diamonds
Kompakt (2011)
On their latest effort,
Boys And Diamonds
(out on Kompakt), Rainbow Arabia continue this globe-trotting trend infusing their songs with a cultural grab bag of sounds. The pair also channel catchy, hook driven music on the album. The lead single, "Without You", reminds one of a modern mixture of Haircut 100 and Siouxsie Sioux with it's jungle percussion and ethereal, punk wailing. Other album standouts are "Papai" which evokes late 90's Kruder and Dorfmeister, the percolating percussion of "Mechanical" and finally the Cerrone/Moroder-esque, 70's Euro-disco floor filler "Sequenced"...
read more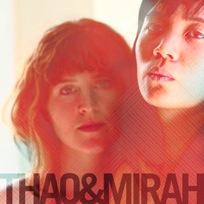 Thao & Mirah
Thao & Mirah
Kill Rock Stars (2011)
Thao & Mirah is the welcome collaboration of two very different and accomplished singer songwriters, each bringing a unique and yet complimentary voice and approach to this project. Each alternate roles and songwriting throughout the album...
read more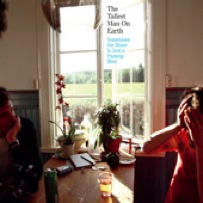 The Tallest Man On Earth
Sometimes The Blues Is Just A Passing Bird

Dead Oceans (2010)
The EP title is not only a lyric but it is a palpable theme to the piece in general. All of the songs lay in a bluesy, seemingly mawkish tone but Matsson expertly sings his way out of that pool and rockets the songs to prominence...
read more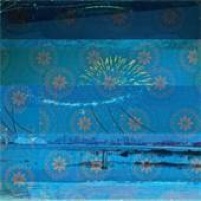 Gold Panda
Lucky Shiner
Ghostly International / Notown (2010)
At his origins a remixer (Bloc Party, Health, Telepathe, Simian Mobile Disco), UK's Gold Panda has now released his excellent debut full length
Lucky Shiner
. Out earlier this month as a digital release (featuring a few bonus tracks), the physical copy will be released in October on Ghostly International (North America & Europe), as well as on Gold Panda's own label Notown...
read more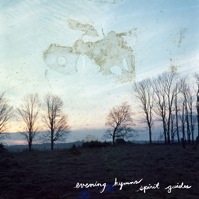 Evening Hymns

Spirit Guides
Evening Hymns evolves around Toronto-based songwriter Jonas Bonnetta. His debut full-length under the moniker Evening Hymns
Spirit Guides
was released in North America late last year on Out of this Spark, and is seeing its release in Europe this month on France's Kütu Folk Records...
read more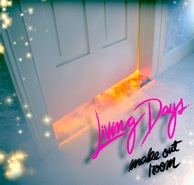 Living Days
Make Out Room (Part 1)

Living Days is a new romantic pop group from Brooklyn which includes former members of Matisyahu, Coco Rosie, Lee Scratch Perry, and sci fi thrash band AQUI. Their unpredictable frontwoman, Stephonik Youth, is an underground legendary performer...
read more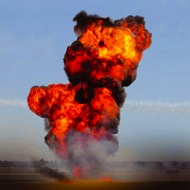 The Chap

Well Done Europe
Lo Recordings (2010)
North London based group The Chap might be named after a magazine on how to be the perfect modern gentleman but the songs on
Well Done Europe
are not your standard gentile pop songs. The group has crafted an intricate and evocative album that really starts to move on "Few Horoscope"....
read more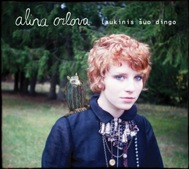 Alina Orlova
Laukinis Suo Dingo
MetroMusic 2008 / Fargo (2010)
On her debut album Laukinis Suo Dingo (translated as The Wild Dog Dingo, taken from the title of a Russian book on adolescent love), the young Lithuanian artist Alina Orlova captures the spirit of playful Baltic folk pop. Her sound provides an extension of the likes of Regina Spektor and the wonderful Swede Frida Hyvönen, lending proceedings her unique twist....
read more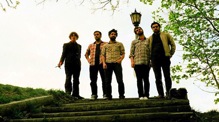 The Acorn
No Ghost

Paper Bag Records (Canada) / Bella Union Records (US / Europe)
The Acorn initially began back in the summer of 2002 as the solo project of Ottowa's Rolf Klausener. The coming years saw the band's membership grow to become a collective, releasing the 2008 Polaris Award nominated
Glory Hope Mountain
. The band is no stranger to touring, having hit the road to play with the likes of Calexico, Bon Iver, Fleet Foxes...
read more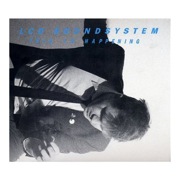 LCD Soundsytem

This Is Happening

DFA 2010
On
This is Happening
LCD Soundsystem
continues this winning paradigm and expands on it in earnest. The nine tracks on the album seamlessly blend organic and synthetic sounds and doesn't stray from the beats that are his bread and butter. "Dance Yrself Clean" begins with tip-toeing drum beat that bursts into a rocking electronic bit of synth mayhem...
read more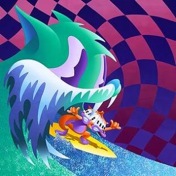 MGMT

Congratulations

Columbia Records 2010
Things seemed to go so easily for Brooklyn based duo MGMT in the last few years. Their 2008 debut, the hook-heavy
Oracular Spectacular
, spawned several hits that were heard on every radio from Madison Avenue ad agencies to pizza shops in Williamsburg to 15-year-old girls bedrooms in Cocoa Beach, FL and of course on the Hi-Fi here at the office...
read more

Trouble Books
Gathered Tones

CD available on Own Records / Green vinyl available through Bark and Hiss / MIE Music
With this three-piece, the devil is in the detail. As on the band's 2008 release
The United Colour of Trouble Books
, the tracks on
Gathered Tones
are an intricate mash-up of percolating bleeps, found sounds, and treatments. The naive vocals forego the reliance on choruses...
read more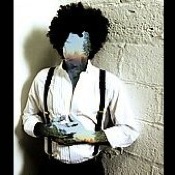 Emanuel & The Fear

Listen
Paper Garden Records (2010)
We couldn't say better things about this bridge locked band last year when for a week we did nothing but proselytize "Jimme's Song" as it was on the original EP. The
Listen
version is unrecognizable from the original. The EP version was an timely, smart and fresh take on modern rock. I miss that song! It's the one song from the EP that got seriously hurt....
read more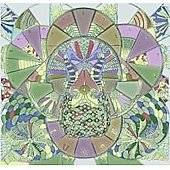 Tunng

…And Then We Saw Land
Full Time Hobby (2010)
Much of the writing on
…And Then We Saw Land
took place as it was actually recorded in east London's Play Studios. In the studio, the band was free to play and experiment with sounds and instrumentation, in particular with the studio's impressive collection of vintage synths and mics. The result is a decidedly bigger and more confident sound -- a sound which the band's remaining co-founder Mike Lindsay has said has been described as "Epic Folk Disco Brass Magnificent". ..
read more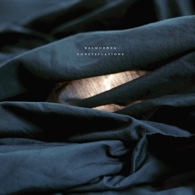 Balmorhea
Constellations

Western Vinyl (2010)
Constellations
is the impressive fourth album from Austin's Balmorhea, a group founded by Michael Muller and Rob Lowe (both songwriters and multi-instrumentalists). The album draws upon the imagery of a variety of sources such as Moby Dick (a work which itself contains various references to heavenly patterns), translating these influences into delicate and reflective instrumental compositions. Recorded in the fall and winter months,
Constellations
retains the seasonal quality of winding down and rest...
read more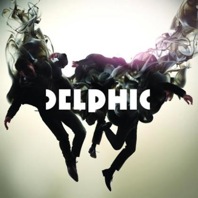 Delphic
Acolyte
Polydor (2010)
Delphic have been on the receiving end of heaps of rather excited hype over the past few months, setting the bar rather high for the Mancunians' debut release
Acolyte
. What a welcome relief to see that there is more than just a flustered little man tugging at random levers behind a curtain (sorry for the analogy -- Christmas season TV to blame)...
read more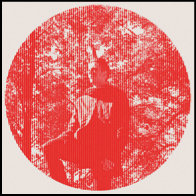 Owen Pallett
Heartland
Domino Records (2010)
In a time when new releases often seem to focus on a single track or two, it is refreshing to come across a release which is conceived as a singular whole.
Heartland
from Owen Pallett (formerly Final Fantasy) is just such a release, featuring storytelling on a wonderfully off-kilter and cinematic scale...
read more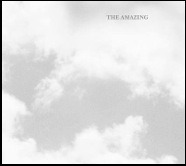 The Amazing
The Amazing
Subliminal Sounds (2009)
Download: "Dragon"
The Amazing have crafted a well-balanced, sweetly melodic and soulful album with their self-titled freshman effort. It's overflowing with languid, intimate songs that could best be compared to the dreamier slow jams of The Allman Brother's
Eat A Peach
, the subtle ethereal synths of 10CC and the organic guitaring and vocals of Fleet Foxes...
read more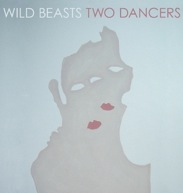 Wild Beasts
Two Dancers
Domino Recordings (2009)
Download: "The Fun Powder Plot "
The four piece out of Leeds in the UK are a young bunch with one album under their belts and a good amount of praise already heaped upon them. On
Two Dancers
the group has crafted an often spellbinding, daring and ultimately charming album. I am always a bit suspicious of album that is sung almost entirely in falsetto. It's a personal thing but it often strikes me as overly theatrical and can cause a quick click of the remote with even the best of backing music...
read more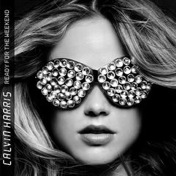 Calvin Harris
Ready For The Weekend
Ultra Records (2009)
Download: "Ready For The Weekend "
Scottish electronic musician, singer-songwriter and record producer Calvin Harris (a/k/a Adam Wiles) had a gold album with 2007's I Created Disco which spawned top 10 singles "Acceptable in the 80s" and "The Girls", has written and produced records for Kylie Minogue and a #1 UK collaboration with Dizzee Rascal, but he has not had the same success here stateside. That should change with the recent release of his studio album
Ready for the Weekend
....
read more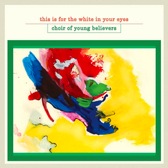 Choir of Young Believers
This Is For The White In Your Eyes

Ghostly International (2009)
Download: "Wintertime Love"
Once in a while you stumble on a debut album that just makes you cock your head, furl your brow and then just smile with surprised delight. It's been since Radiohead's
OK Computer
that I have heard such a consistently mesmerizing and fresh album as Choir of Young Believers' debut album
This Is for the White in Your Eyes
...
read more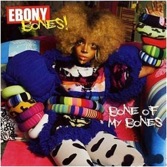 Ebony Bones!
Bone of My Bones

Sunday Best (2009)
Download: "W.A.R.R.I.O.R
For British soap enthusiasts Ebony Bones! is better known as the critically lauded teen actress Ebony Thomas from Family Affairs. After re-inventing herself with a self-taught, do it yourself, attitude to music, Ebony began releasing material in 2007. Her debut album is far from her earlier roles onstage in
Macbeth
...
read more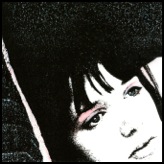 Desire
II

Italians Do It Better (2009)
Download: "Dans Mes Reves"
After the seamless departure from his earlier post-punk, guitar driven work with The Chromatics to a more dance oriented synth-pop model, Portland's Johnny Jewel has scored yet again with his new group Desire...
read more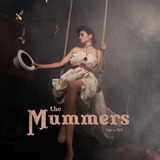 The Mummers
Tale To
Tell

Big Bass Drum (2009)
Download: "Wonderland"
Much has been said already by some American reviewers about the Mummers and their significance to the Philadelphia New Year's Day parade, all much ballyhooed and taken on as a cause by such luminaries as Kevin Bacon of
Friday The 13th
and
Footloose
fame. Also, yes the lead singer's vocals bare a striking resemblance to Bjork. Okay, now that is said, let's review the album..
.read more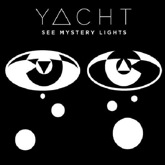 YACHT
See Mystery Lights
DFA (2009)
Download: "Psychic City (Voodoo City)"
YACHT (Make sure you always capitalize the name! Read why here
see article
) was originally the solo project of Portland, OR-based electronic musician and multimedia artist Jonathan Warren Bechtolt. Working mainly as a performance artist from 2003-2006, he released
I Believe in You, Your Magic Is Real
in 2007. The following year, YACHT dropped the gangplank and invited Claire Evans aboard for
See Mystery Lights
...
read more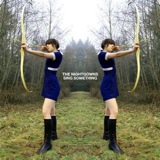 The Nightgowns
Sing Something

Self Released (2009)
Download: "Narwhal Aerobics"
Born from the smoldering and belligerent ashes of Tacoma, WA band The Elephants are The Nightgowns. The expanded and reformed lineup has created a sweet, simple yet deceptively distinct sound on their debut
Sing Something.
The album opens with its strongest and most defining track with "Narwhal Aerobics"
...
read more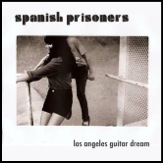 Spanish Prisoners
Los Angeles Guitar Dream
Earfarm (2009)
Download: "Los Angeles Guitar Dream"
Brooklyn band Spanish Prisoners have followed up their highly praised 2008 debut album
Songs to Forget
with an even more poised, cohesive and diverse EP,
Los Angeles Guitar Dream
. Leader Leo Maymind has assembled a strong band for the short set that is highlighted by the airy voice of keyboardist Amberly Hungerford on the title track...
read more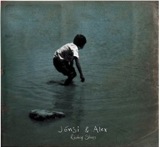 Jónsi & Alex
Riceboy Sleeps

XL Recordings (2009)
Download: "Indian Summer"
More than five years in the making, Jonsi and Alex's
Riceboy Sleeps
is a deep, contemplative and brilliant piece. At first it seems that duo of Sigur Rós' singer Jon Thor (Jónsi) Birgisson and Alex Somers created a tranquil, languorous set of lullabies but once you release yourself from the boundaries of tracks, chords and melodies you open a door to the full light of the album. It is the picture of the album cover that most defines the album's sound for me...
read more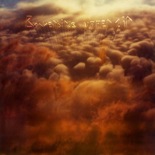 Bowerbirds
Upper Air

Dead Oceans (2009)
Download: "Northern Lights"
On their sophomore release
Upper Air
, Raleigh, North Carolina band Bowerbirds mature their homespun, American roots sound into territory untouched by the likes of kinsman such as Bon Iver and Bonnie "Prince" Billy. While both these artists' sounds are fascinating, they can, at times, be confused and slightly impenetrable. However, Bowerbirds' Beth Tacular, Phil Moore and Mark Paulson, establish a wonderful connection to a more bracing sound on this record that shares a tone with the Dodos and the Fleet Foxes rather than the aforementioned glumsters...
read more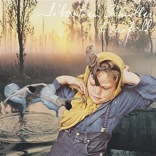 Sébastien Schuller

Evenfall

Pias / Le Village Vert/Green United Music(2009)
Download: "Last Time"
Sébastien Schuller's second album
Evenfall
is full of understated moments -- an impressive nuanced effort of restrained melodies. The Parisian's second release is decidely less electro-oriented than his debut "Happiness" and continues to reflect this occasional soundtrack composer's love of melancholy soundscapes...
read more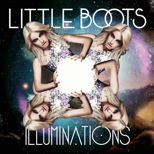 Little Boots
Illuminations
Elektra Records (2009)
Download: "Stuck On Repeat"
Released a month ago in the UK, Little Boots'
Illuminations
EP made its stateside debut and it shows itself to be an enjoyable and stimulating electro-pop indulgence...
read more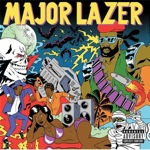 Major Lazer
Guns Don't Kill People Lazers Do!
Downtown (2009)
Download: "Hold The Line"It's bad enough that Major Lazer, Jamaican commando lost his arm to zombies but he is constantly besieged by monsters and vampires. Of course during his downtime the Major is chief hedonist in the land. Not only does he get the bikini, booty babes and party like Led Zeppelin in 1976 but he throws down some mean dancehall tunes to boot. Who lives like that...
read more

Dirty Projectors
Bitte Orca
Domino Recordings Co (2009)
Download: "Stillness Is The Move"
One of the new bands to get excited about from Brooklyn, the Dirty Projectors are an ever-shifting lineup captained by Dave Longstreth. The collective have released two solid albums including
The Glad Fact
in 2005 and
Rise Above
in 2007. The cast for
Bitte Orca
includes Amber Coffman (vocals, guitar), Angel Deradoorian (vocals, keyboard, samples, bass), Brian Mcomber (drums), Nat Baldwin (bass) and Haley Dekle (vocals)...
read more


Cocorosie
Coconuts, Plenty of Junk Food (EP)
Self-Released (2009)
Download: "Coconuts"
The sisters Casady, Sierra and Bianca, are both a unique and simple pair. One born in Hawaii, one in Iowa, the part Native American girls were out exploring the world on their own terms from an early age. Before forming the duo each spent time developing outside of the alternative-pop world. Sierra studied opera at the Conservatoire de Paris and Bianca visual arts and linguistics while living in Brooklyn, NY. After years being apart the older Bianca migrated to her sisters Paris' apartment in Montmartre and immediately took to writing a simple bedroom EP,
La Maison de Mon Rêve
, that was to be distributed only to a few friends. The quirky yet inspiring group of songs made its way to the folks at indie label Touch and Go and Cocorosie was born. (The name comes from nicknames Coco and Rosie from her mother)...
read more


Sleep Whale
Little Brite
Western Vinyl (2009)
Download: "Josh Likes Me"
There is much to like among the six songs included on Sleep Whale's
Little Brite
. The Denton, TX based duo craft beautiful soundscapes which are warm, engaging and luxurious which show a level of complexity that sets it apart. Joel North (guitar/cello) and Bruce Blay (violin/sequencing) join expertly played, organic acoustic sounds with a myriad of electronic and recorded samples that are blended effortlessly...
read more


Deradoorian
Mind Raft
EP
Lovepump United (2009)
Download: "High Road"
Brooklyn-based musician Angel Deradoorian, best known for her work with Dirty Projectors, has crafted a quirky, moody and eclectic sound on her solo EP
Mind Raft
..
read more


Emanuel & The Fear
Emanuel & The Fear (EP)

Ishlab Music (2009)
Download "Jimme's Song"
Brooklyn based Emanuel & the Fear is an 11-piece rock band led by singer/songwriter/multi-instrumentalist Emanuel Ayvas. Their sound concentrates its heart on weaving intelligent, ornately arranged and conceived songs, which linger and grow with each play...
read more


Here We Go Magic
Here We Go Magic
Western Vinyl (2009)
Download: "Tunnelvision"
Fronted by critical darling of the Seattle music scene Luke Temple, Brooklyn based Here We Go Magic's eponymously titled album is filled with facile playing, straight-forward melodies and simple yet redolent lyrics all of which culminate in a very solid and eclectic output that eases and rolls out of the hi-fi...
read more


The Arch Cupcake
Box of Bees
Patriarch Recordings
Download: "Wasabi"
Over the past decade we have seen the rise and popularity of the crate-digger sect in alternative electronic music. Turntable helmers and knob twisters like DJ Meiso, Blockhead, DJ Shadow, R2DJ and Z-Trip have changed the way we think of sampling and have created a modern music style of their own. One that invades the borders of any musical genre that has a sound worth sampling. One newcomer has been making waves in this new musical pursuit. The Arch Cupcake is NYC native Frederick Sargolini, formerly of Ming+FS. He first hit the scene as a solo with his acclaimed
Wash Out
EP and has shown himself to be a talent to watch with his debut full-length...
read more


Art Brut
Art Brut vs. Satan
Downtown Records
'Download: "Slap Dash For No Cash"
Art Brut has been that odd band during these days of albums that are too polished but trying to be real and organic. Make no bones about it; this band has no interest in being Arcade Fire or TV On The Radio. I like both bands but thank God, warts and all, they are more like the Ramones, the Damned or Black Flag. After two really cool and fun albums,
Bang Bang Rock & Roll
and
It's a Bit Complicated
, you might expect Eddy Argos and crew to flounder but, there is a truth and purity in their sound that is sorely missed in the modern alternative music landscape...
read more

St. Vincent
Actor
4AD (2009)
Download: "The Strangers"
Born in Tulsa, but currently residing in Brooklyn. St. Vincent (aka Annie Clark) attended the Berklee College of Music. She has played guitar for both Sufjan Stevens and the Polyphonic Spree. Clark released her debut album, Marry Me, in 2007 for which she was nominated for three 2008 PLUG Independent Music Awards eventually taking home the prize for Female Artist of the Year...read more


Casiotone For The Painfully Alone
Vs. Children
Tomlab (2009)
Download: "Natural Light"
Casiotone For The Painfully Alone, the one-man band also known as Owen Ashworth, has crafted a lush, evocative album on
Vs. Children
. Although there is a solemn tone that pops up throughout, Asworth's vivid stories draw the listener into the simple beats and melodies and create a world of characters reminiscent of early Asylum era Tom Waits. The songs are filled with loss, betrayal and characters that are on the run or wish to getaway but can't...
read more


Edmar Castaneda
Entre Cuerdes
(available 6/1/2009)
ArtistShare.com (2009)
Going back to the Greeks the harp was associated with Apollo and reason, and then of course somewhere along the way the image of angelic harps got started. This sound combined with jazz lite would indeed be a nauseating combination...
read more


Faunts
Feel.Love.Thinking.Of
Friendly Fire
(2009)
Download: "Hurts Me All The Time"Recently the norm for electro-pop outputs has been to fall back on deceptive noise and feedback to add false depth to the songs. Canada's Faunts have ably avoided these trappings and assembled a well crafted and toughtful album with
Feel.Love.Thinking.Of....
read more


The Boxer Rebellion
Union
Self-Produced (January 2009)
Download: "Evacuate"
The Boxer Rebellion's debut album
Exits
garnered justified critical success and led to slots opening for the likes of Keane and the Killers. In May of 2005 their label Poptones dropped the band. The band forged on and financed their own gigs, music production and enjoyed opening spots for Lenny Kravitz and Gary Numan...
read more
v


The Brighton Port Authority
I Think We're Gonna Need A Bigger Boat
Southern Fried Records (February 2009)
Download
: "Island"
Seems every-time we are about to forget about Norman Cook (Fatboy Slim) he creates a new window in your house. On The BPA's I Think We're Gonna Need A Bigger Boat, he does that and more with help from such varied help as David Byrne, Iggy Pop, Dizzee Rascal, Pete York and Martha Wainwright...
read more

Empire of the Sun

Empire of the Sun

EMI Australia / Virgin UK (2008 / 2009)

Download: "Walking On A Dream"
It has taken a bit of time for Australia's Empire of the Sun to make their way to our fair shores here in Europe / US. Their debut release is a breezy blend of catchy clubby beats, high hats and falsetto choruses...
read more



Faded Paper Figures
Dynamo
Shorthand Records (January 2008)
Download: "North By North"
Existing between the lines of the coolness of Tahiti 80 and the energy of Electric President is Faded Paper Figures. Begun as a side-project by southern California students...
read more


Futurecop!
The Unicorn & The Lost City of Alvograth
Beatport (2008)
Download: "Starworshipper"
In a mystical world, far off in our past and future, just passed Krull and The Never Ending Story the demon wizards of Futurecop! were spawned...
read more


Hush Arbors
Hush Arbors
Ecstatic Peace (2008)
Download: "Follow Closely"
Keith Wood and Leon Dufficy create an album that is a sweet and sometimes inspiring work of psych-folk...
read more

Juana Molina
Un Dia
Domino (October 2008)
Download: "Un Dia"
It's hard to fathom Juana Molina beginning her career as a comedic actress on Argentinian TV after listening to her new album
Un Dia...
read more


Sin Fang Bous
Clangour
Morr Music / Kimi Records (December 2008)
Download: "Catch the Light"
Sin Fang Bous, is the solo project of Rekjavik's Sindri Mar Sigfusson, vocalist of the folk-pop collective Seabear...
read more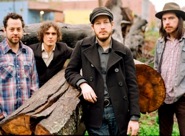 Vetiver

Tight Knit

Bella Union / Sub Pop (2009)
Download: "Everyday"
Tight Knit
, Vetiver's first release on Sub Pop / Bella Union records, is a fine collection of melodic Americana, Southern-funk and hazy California folk...
read more


The Welcome Wagon
Welcome to the Welcome Wagon
Asthmatic Kitty / Differ-Ant (December 2008)
Download: "Sold! To the Nice Rich Man"
Listening to the Welcome Wagon, I can't help but be reminded of my third grade teacher Sister Tilly who kept a rather well loved poster of Rod Stewart secreted away in the classroom cupboard -- both are earnest in faith and charmingly left of center...
read more





What's On The Hi-Fi...BANDS 2008